"Down De Islands" commonly referred to as DDI is one of my favourite all time spots, located off the north-west coast of Trinidad. The main islands are Gasparee, Monos and Chacachacare where many locals have their chic vacation homes right alongside water. The top spots to lay anchor are Turtle Bay, Scotland Bay and Chacachacare. On a clear day, you can even get a fabulous view of Venezuela in the background. One of the best ways to experience the uniqueness of DDI is on a sailing cruise with Sundara Yacht Charters.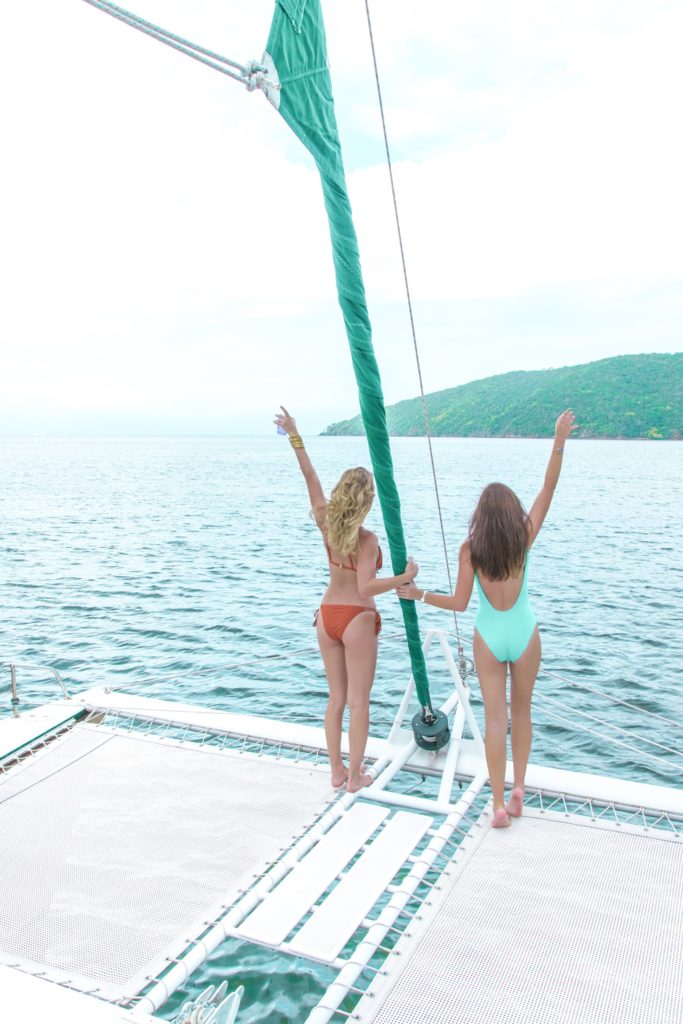 One sunny Saturday, we chartered the services of Sundara and boarded its modern and gorgeous 43ft catamaran named Ballerina Girl at 10am for a day trip DDI. Our captain, Daniel Stollmeyer, greeted us with a warm welcome and gave us a brief on all the fun activities to expect throughout the day.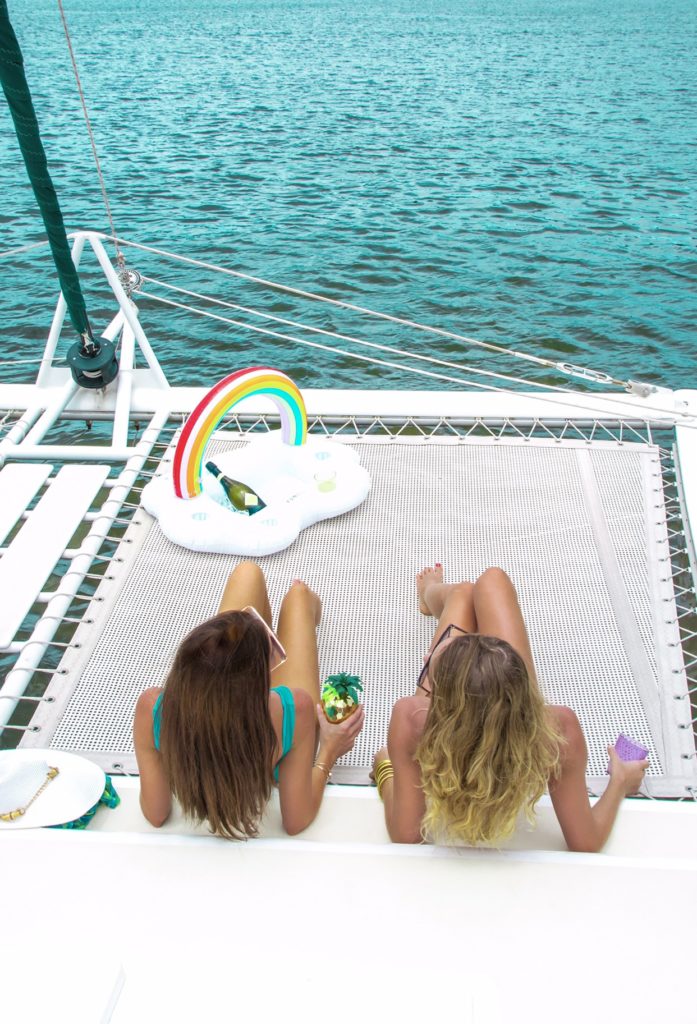 As we made our way down to the island of Chacachacare, we lazed on the nets at the front or bow of the boat and admired the glorious views of the islands and deep blue waters all around. The sun was shining and we couldn't have asked for a better morning. After an hour drive to our main stop, we anchored the boat and popped out the swimming noodles for a wonderful dip in the ocean. The boat is also equipped with snorkeling gear to explore the DDI marine life. The day was picture-perfect and service was exceptional!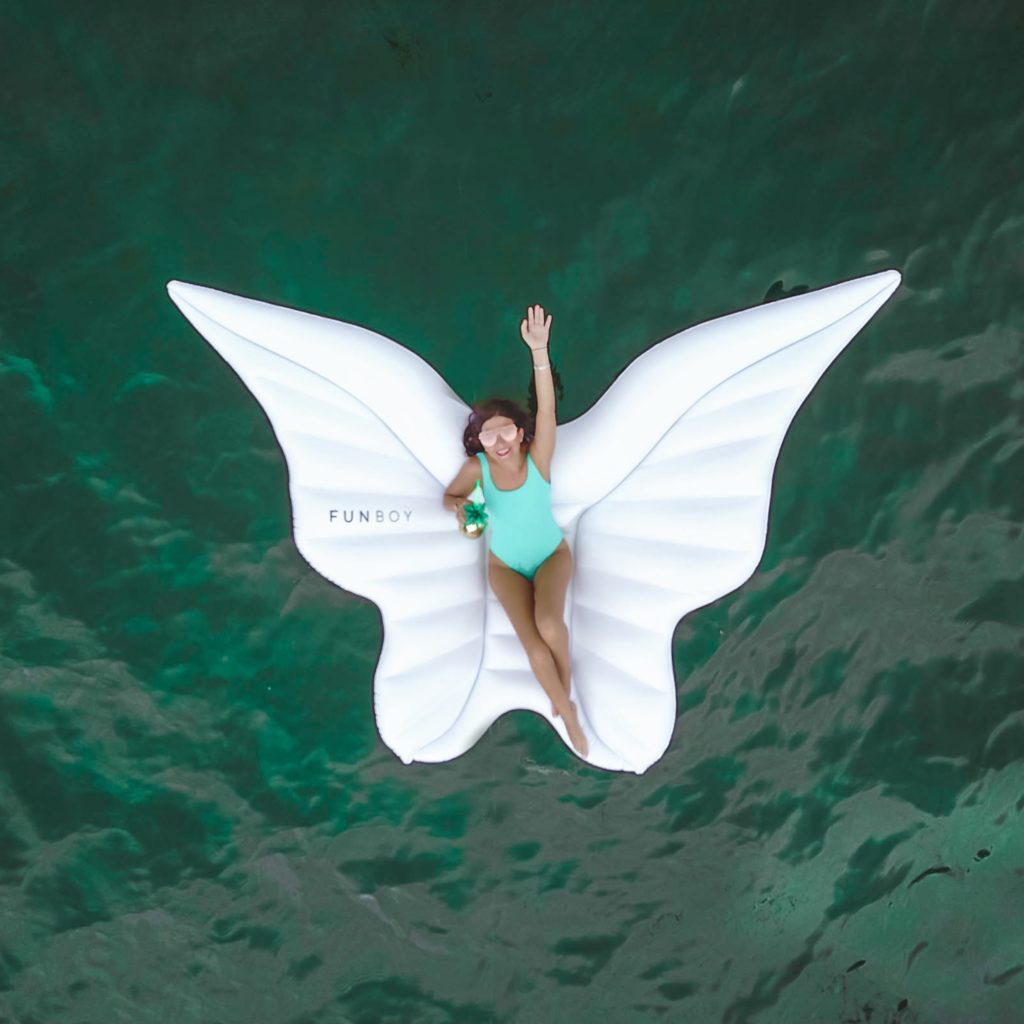 A day trip DDI has room for up to 25 guests on Ballerina Girl, which is a perfect get together for friends and a family excursion. You can also book sunset cruises, romantic dinners for two and even a trip up the Caribbean to the Grenadines, as the boat sleeps 4 comfortably plus crew.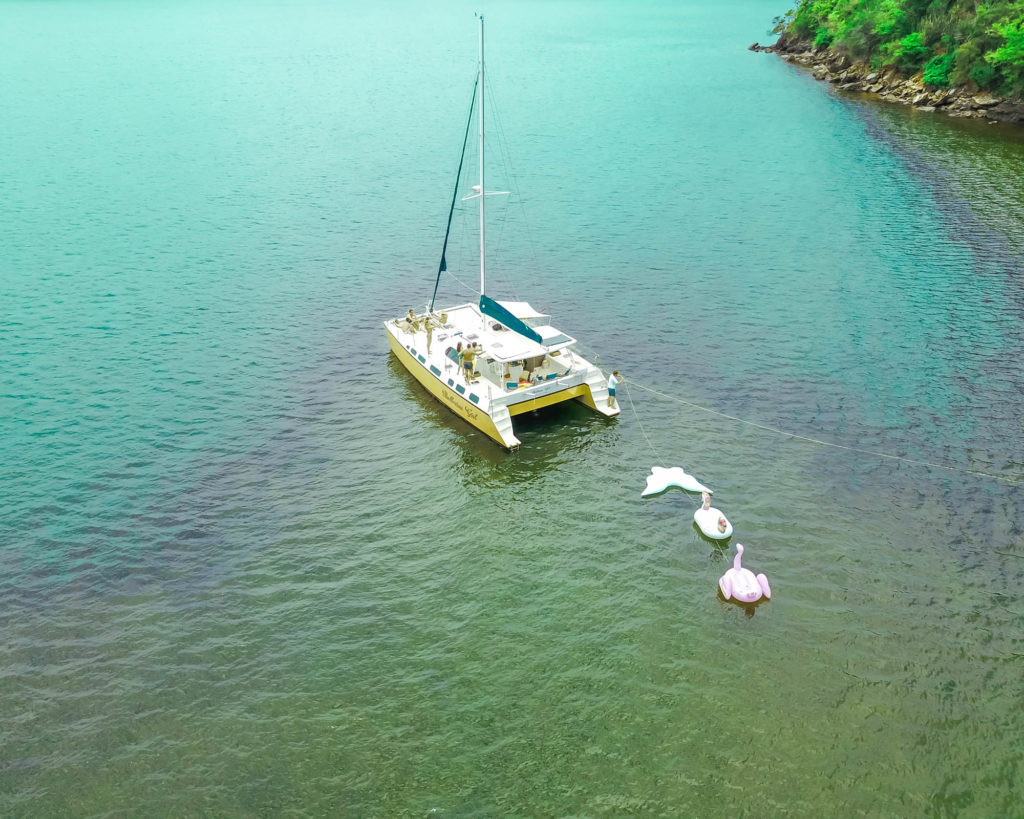 A popular, fun and friendly sailboat adventure can be booked with the lovely Sundara Yacht Charters. If you are lucky, you may get the chance to cruise up with the bottlenose dolphins swimming alongside your boat.
Please follow and like us: