Home to one of the most iconic natural landmarks in the Caribbean – the Pitons, St Lucia is a dream destination filled with adventure, romance and natural beauty. A fabulous place to stay and experience the exquisiteness of St Lucia is at the Windjammer Landing Villa Beach resort located on the north-western side of the island; within a 20-minute drive of the George Castries (SLU) airport.
The 64k square feet resort is made up of dozens of luxurious Mediterranean tailored villas with white walls and red tiled roofs lining the hillside of Labrelotte Bay. The accommodations range from 1 to 5 bedroom villas with luxurious options for estate type villas perched high up on the hillside or beachfront modern north point villas. I had stayed in a 2-bedroom estate villa with a fully equipped kitchen, large deck which is perfect view for the morning coffee from the villa balcony with our infinity pool overlooking the Caribbean Sea.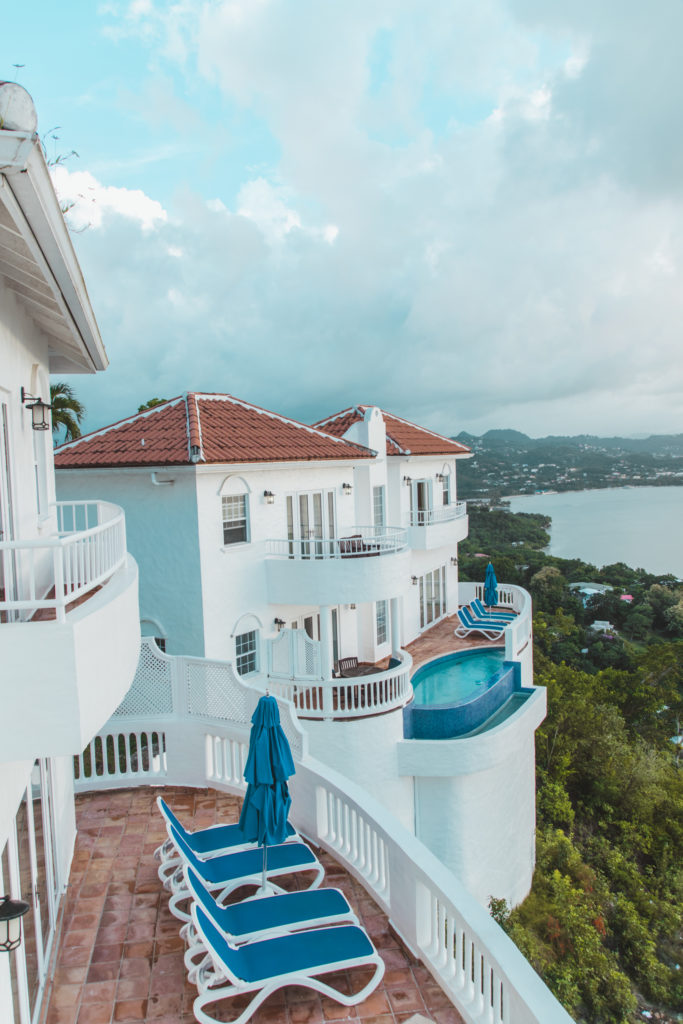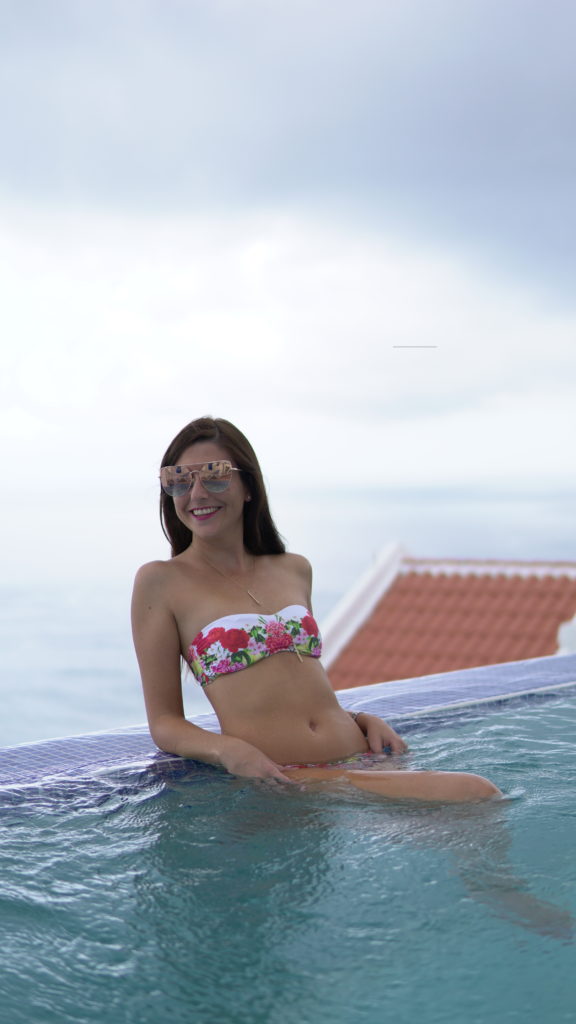 Once you settle into the villa, you can call onto the operator to call the hotel shuttle to pick you up and take you to the beach front property. The All Inclusive option is perfect for couples as the warm, friendly and attentive staff take care of you at each of the lovely 4 restaurants – Jammers, Papa Dons, Upper Deck and the DragonFly. My favourite restaurant was the Dragonfly as it was situated right along the beachfront with its picturesque French windows opening up onto the clear waters, white sandy beach and lush coconut trees.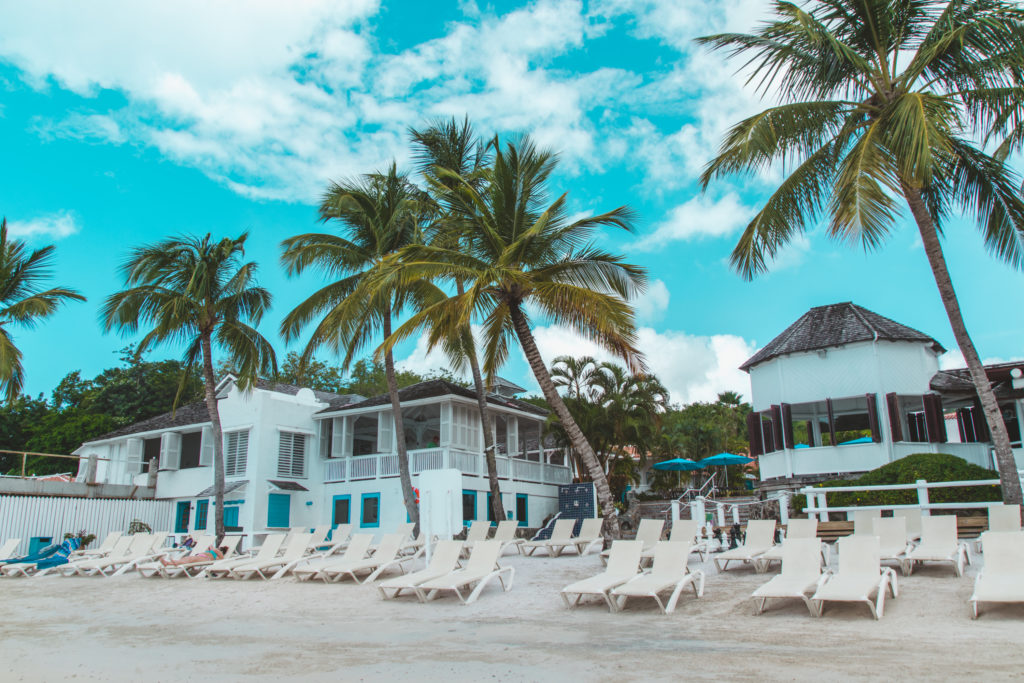 Windjammer offers a selection of complimentary activities such Hobie Cat sailing, paddle boarding, snorkeling at its watersports facility just a few metres away from the main resort. Along the beachside, you can swim out to the wooden pontoon/ dock or relax in the water on the lounging nets or sip on cocktails at the 96 degrees in the shade tiki hut bar. After partaking in a long day of fun endeavors, you can make your way to the resort's Spa, book a classic massage and restore your energy just in time for sunset cocktails at Jammers bar.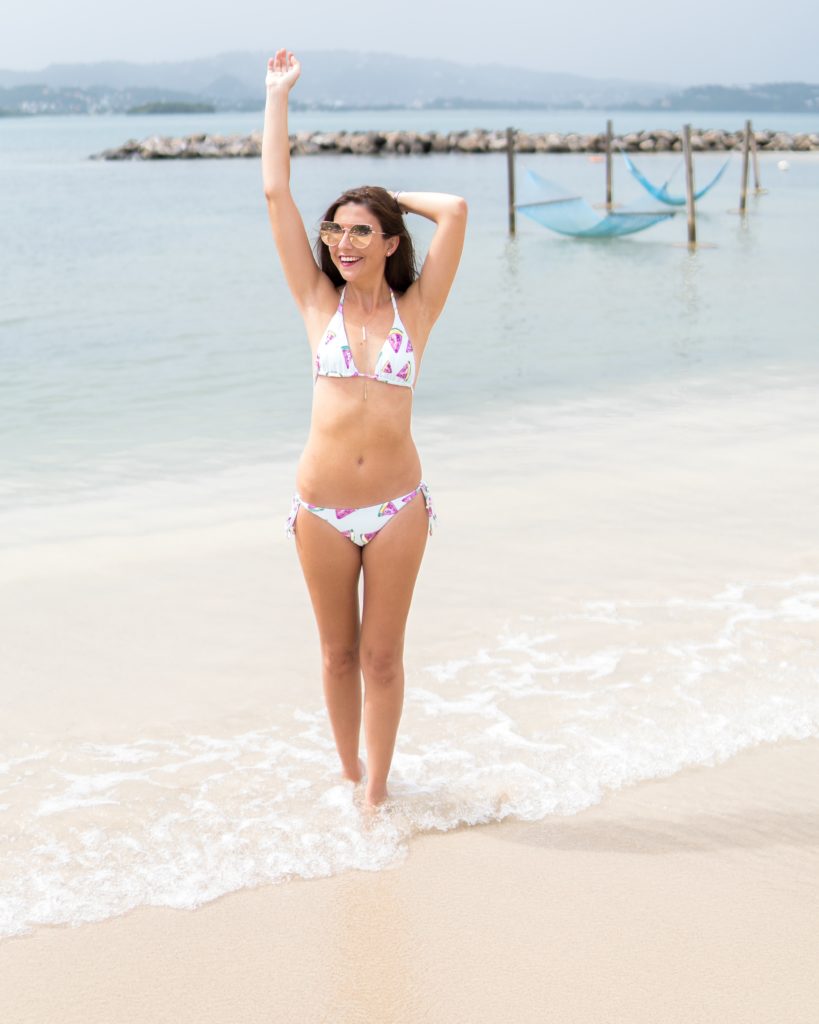 Luxurious villas, charming restaurants and entertaining watersports are just a few of the features that brand Windjammer Landing as one of the most admired St. Lucian resorts.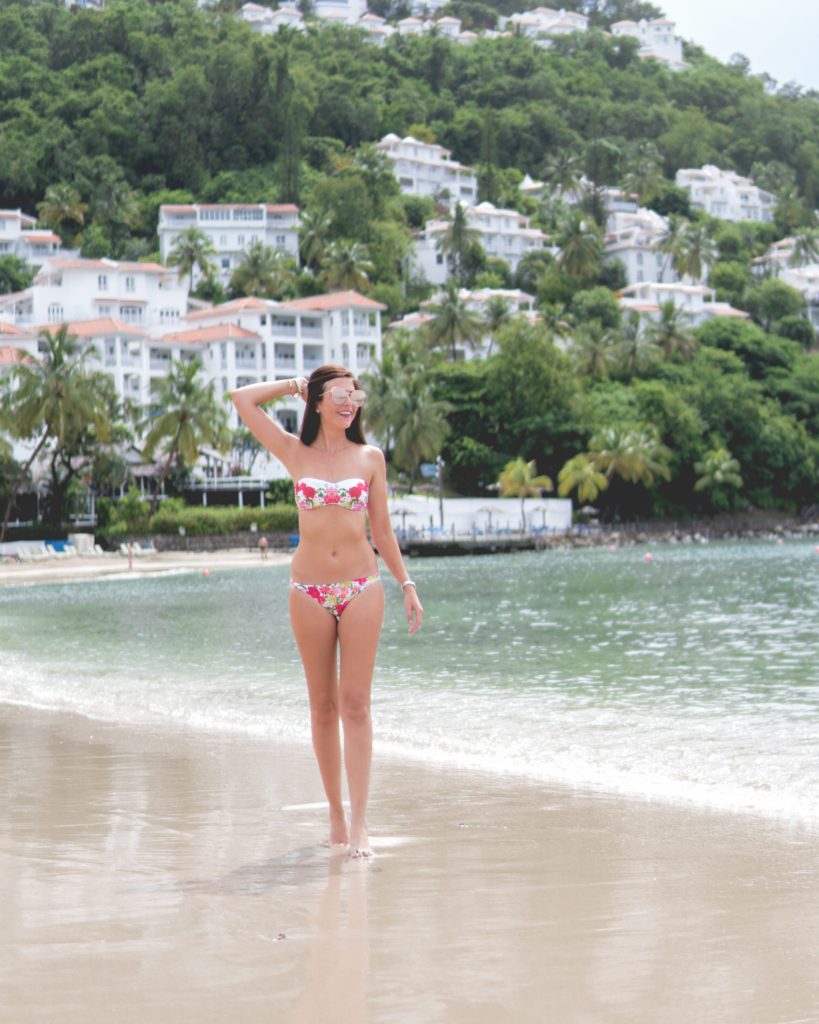 Please follow and like us: