Barbados is my top choice for an easy and fun Caribbean destination. Even though this island is right next door to Trinidad and Tobago, I absolutely love its beaches, restaurants, nightlife and sweet rum punch. I recently spent New Year Eve in Barbados and have a few tips for you to help you plan an amazing three-day getaway to the island.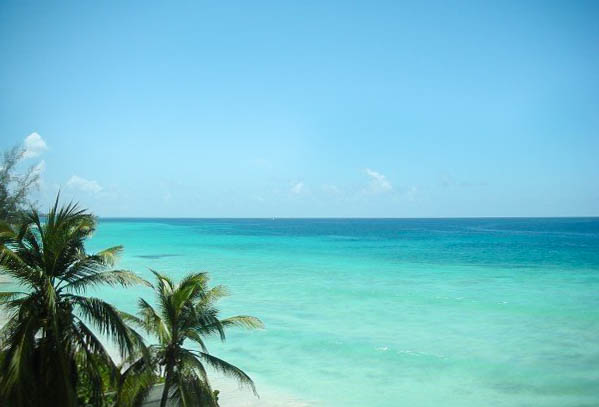 Friday  
Lunch – Tides Restaurant
After arriving on an early morning flight, you can unpack your bags then head to a delightful lunch at Tides Restaurant. It's bright, cozy and stunning coral stone walls makes for the ideal island getaway ambience. Its blue and white caribbean theme can be found throughout the bar and restaurant with its main dining room opening out onto the crystal clear waters of the island's west coast. The staff are excellent and food is exquisite. A great first activity for your trip!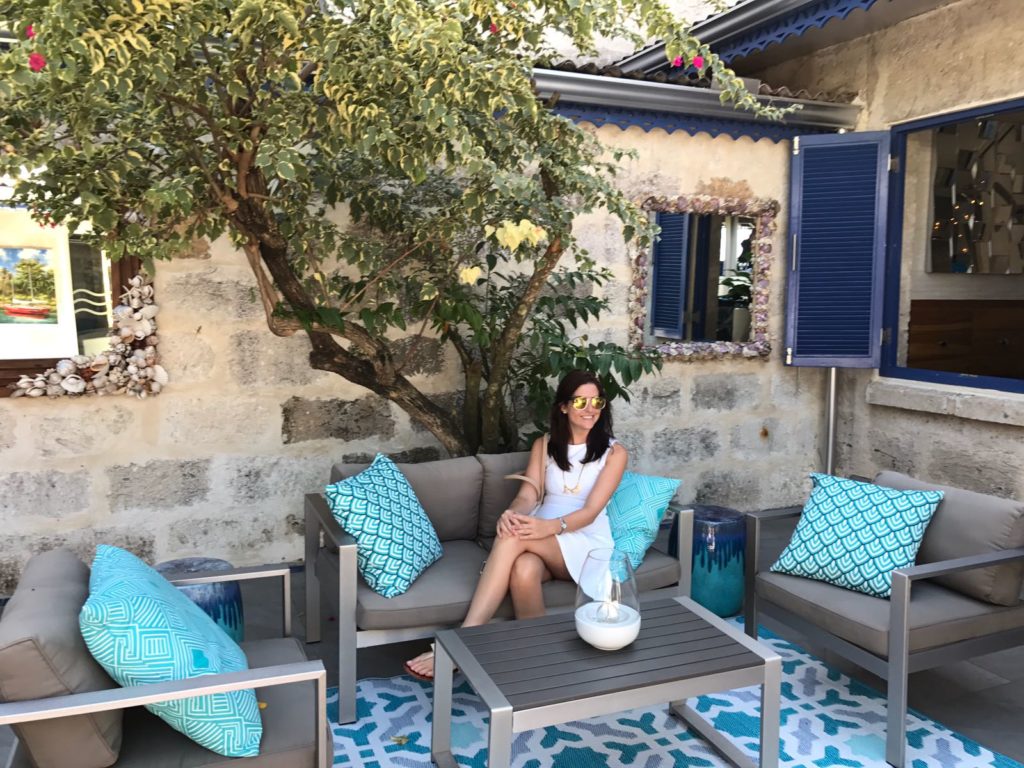 Surfing – Boosy's Surf School
Book an afternoon surf lesson from 3-5pm at freights Bay with Boosy Surf School. Christian Boos is a superb teacher, as he guides through the process, from being on your first board to standing on top the board while you are surfing along the coastline. During the first part of the lesson, you are taught the basics on top of the Freights Bay hill. You then proceed to slowly walk down the side of the hill towards the small break of beach. Once you are in the ocean, Christian ensures you are looked after and he gives quick feedback on improvements that can be made to your new surfing style. It is quite the fun afternoon and that water is stunning!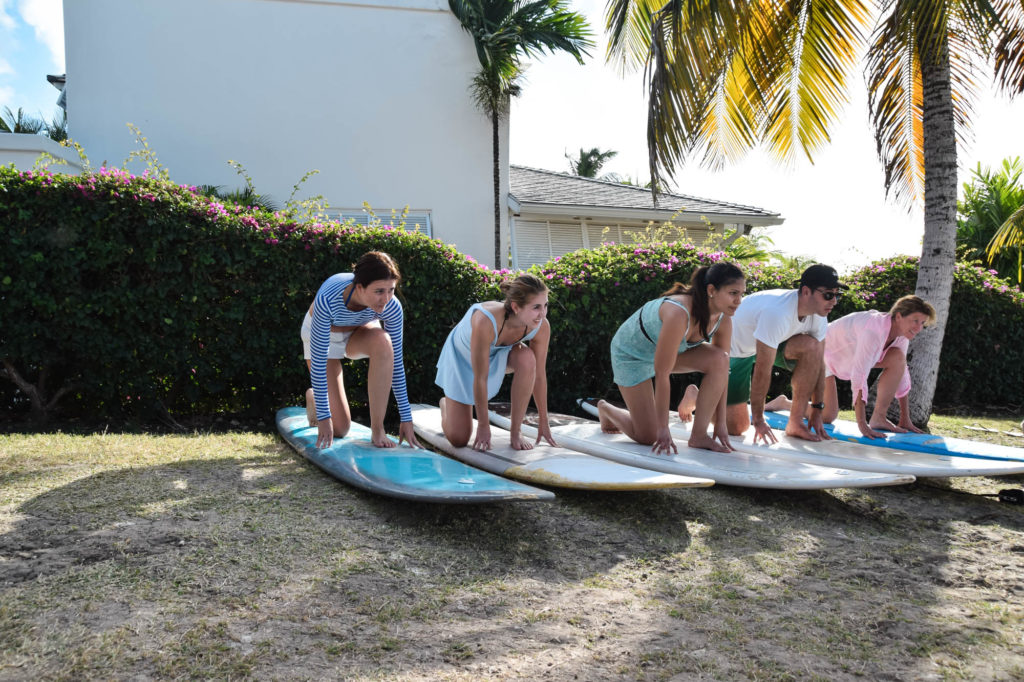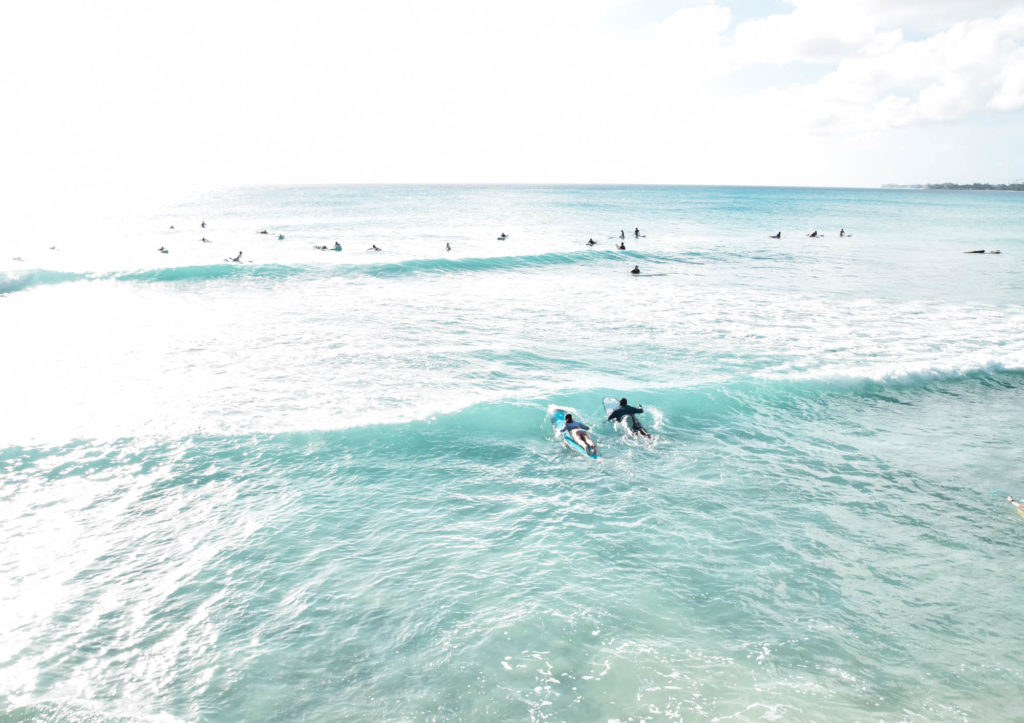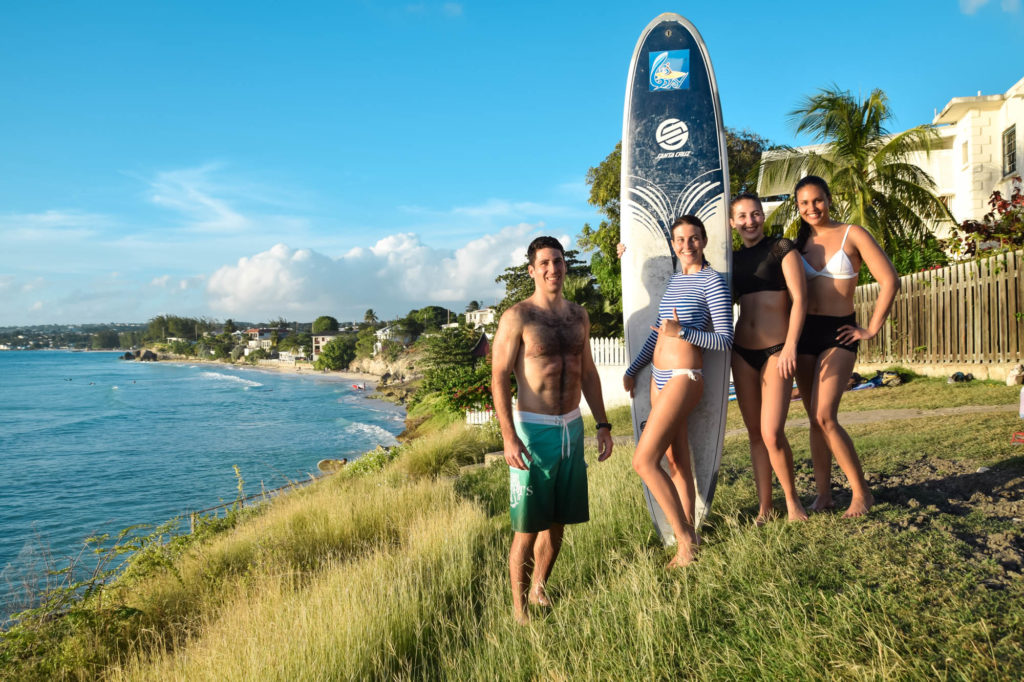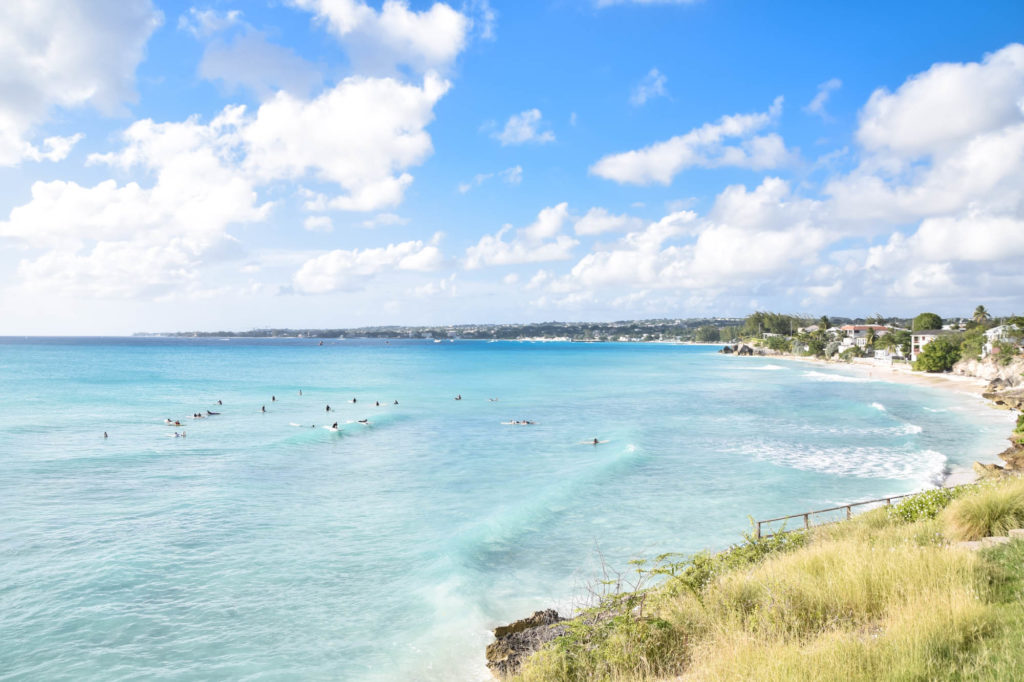 Dinner – Champers restaurant
This is one of the most popular restaurants in Barbados and is usually always booked up so call-in ahead of time and reserve a table out on the patio! I always have a great experience at Champers with its fabulous customer service and laidback ambience perfect for an intimate dinner. The seafood and wine options make it a top choice in my books. You can even go early to watch the sunset with some lovely cocktails.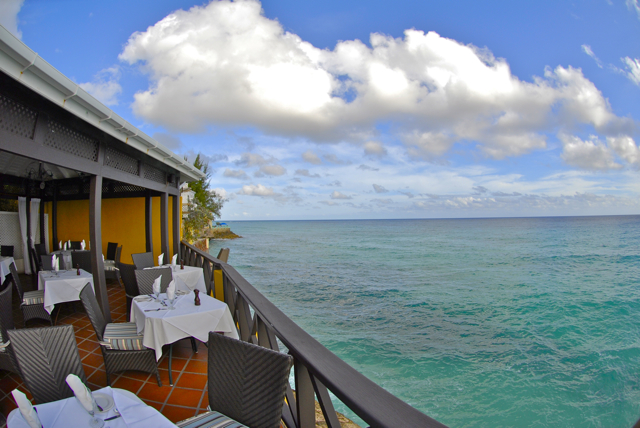 Bar/ Nightclub – Harbour Lights
The ultimate tourist bar/ nightclub in Barbados is the infamous Harbour Lights! I do not think I have ever visited Barbados without making a pit-stop at this awesome beach side club! It is an outdoor venue located right on the beach so wear comfy shoes and prepare yourself for a Free Drinks, all night-long party with a mix of international and local music.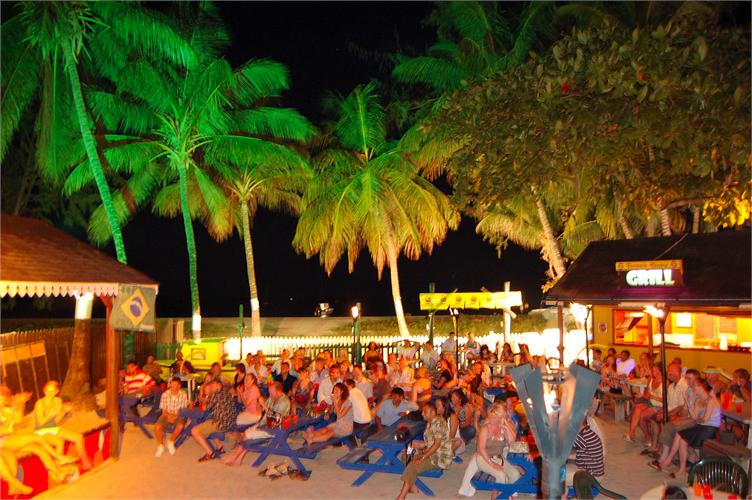 Saturday
Cool Runnings Catamaran Cruise
As you board the yacht, the warm and friendly crew welcomes you and prepares you for an all packed day of entertainment and relaxation. The cruise takes its passengers to many stops along the west coast of Barbados where you can snorkel, swim with sea turtles and sun tan on the catamaran's large nets at the front of the yacht. The cruise offers a scrumptious, local lunch to help soak up all that rum punch that you will have on your way back down the coast. Music will start playing a little louder and some of you may decide to join in the festive dancing sessions that the crew will most definitely want you to be a part of. I have done this cruise twice and looking forward to my third booking!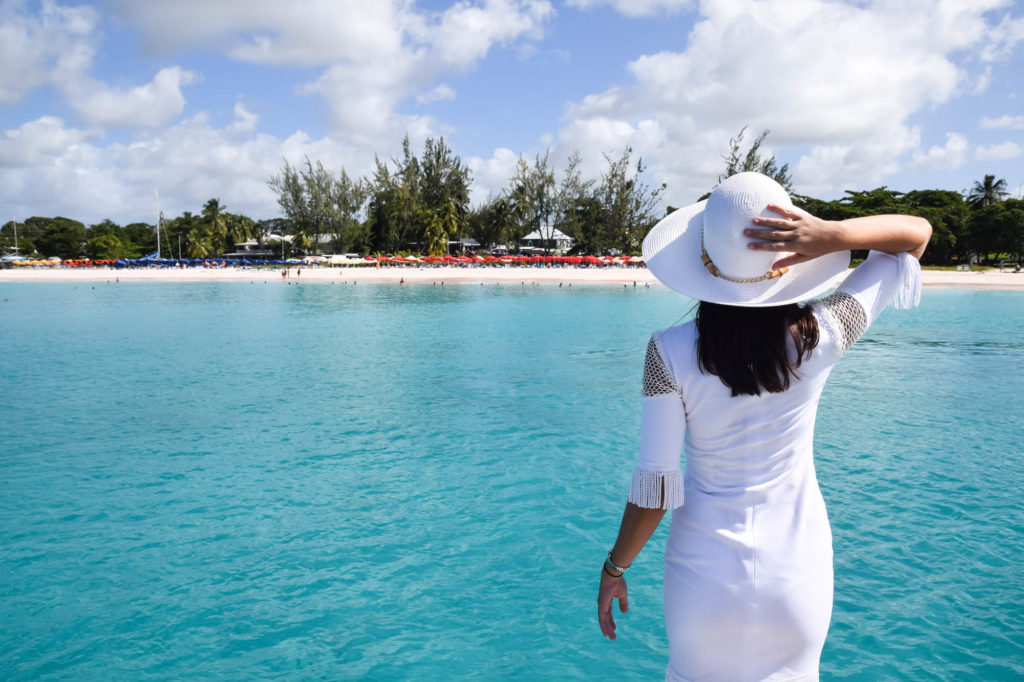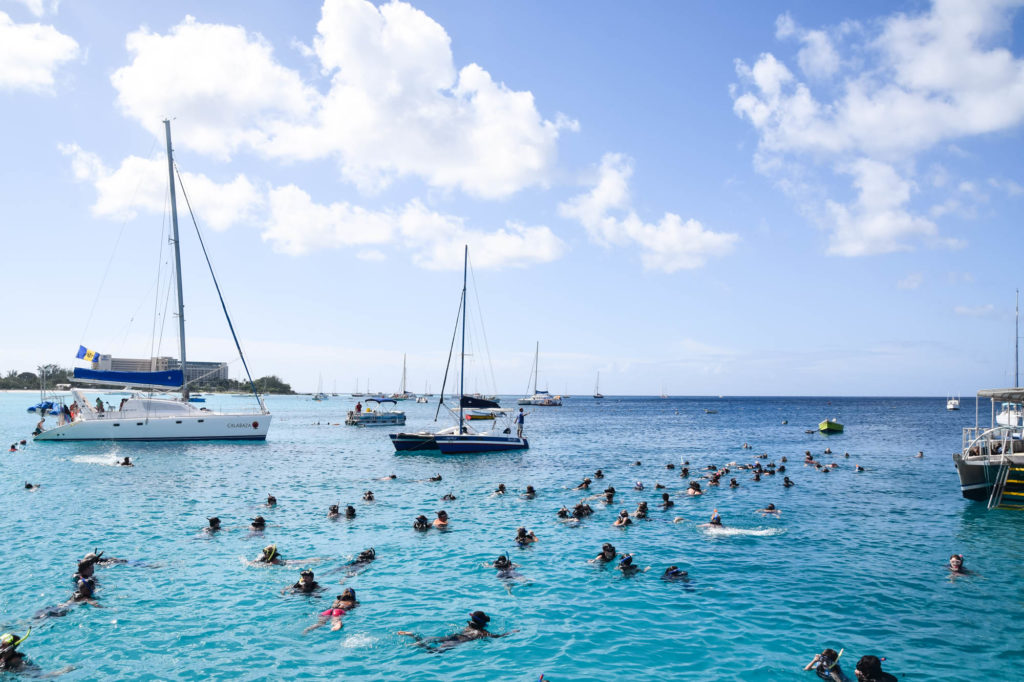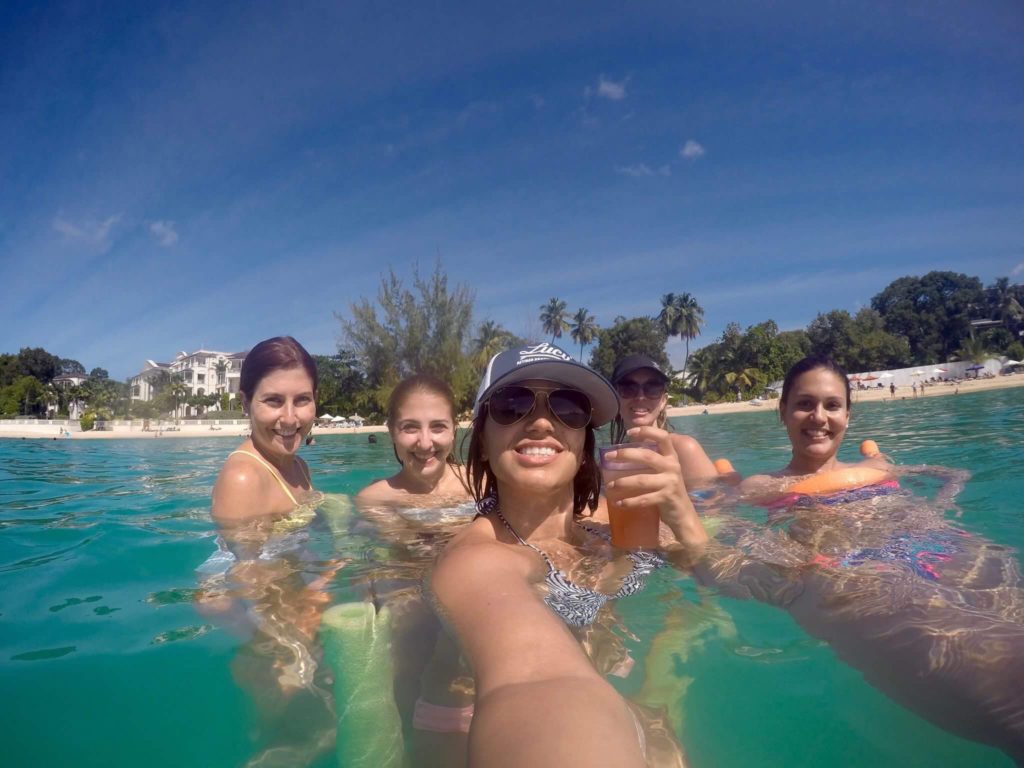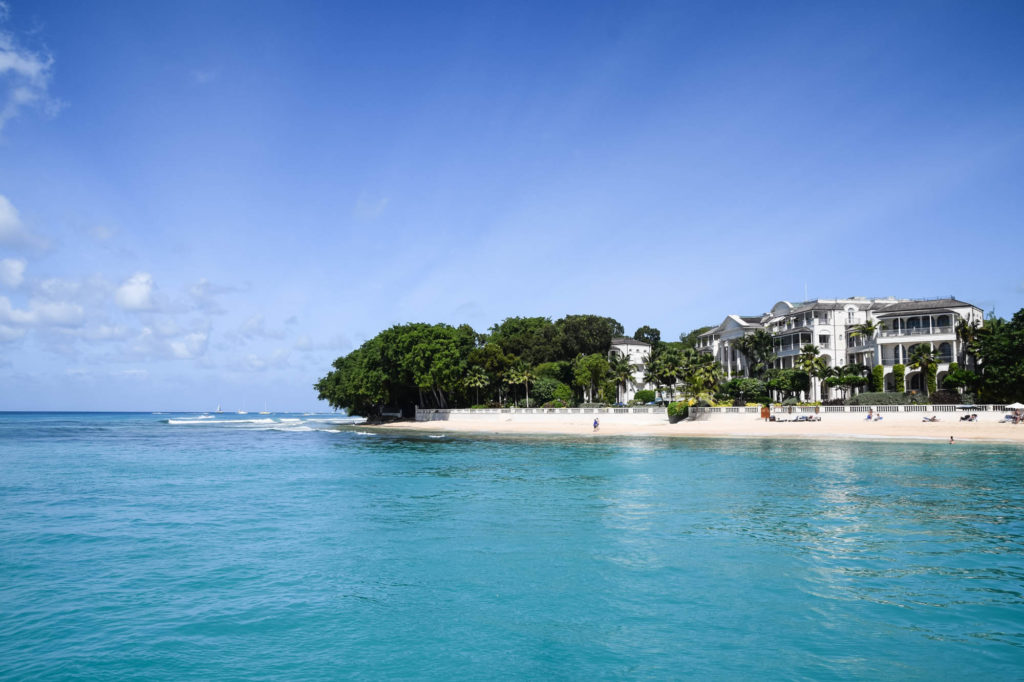 Dinner –Buzo
As I am from Trinidad and Tobago, I have eaten at Buzo T&T enough times to know that I had to visit the new location in Barbados. It was a dream. Outstanding customer service and I loved the décor. It is an Italian restaurant situated on the south-west side of the island and it is a must-visit during your stay. The appetizers, pastas, desserts and wines are undeniably mouthwatering and even if all the tables are full, you can still find a sweet spot at the Bar and have a romantic dinner for two!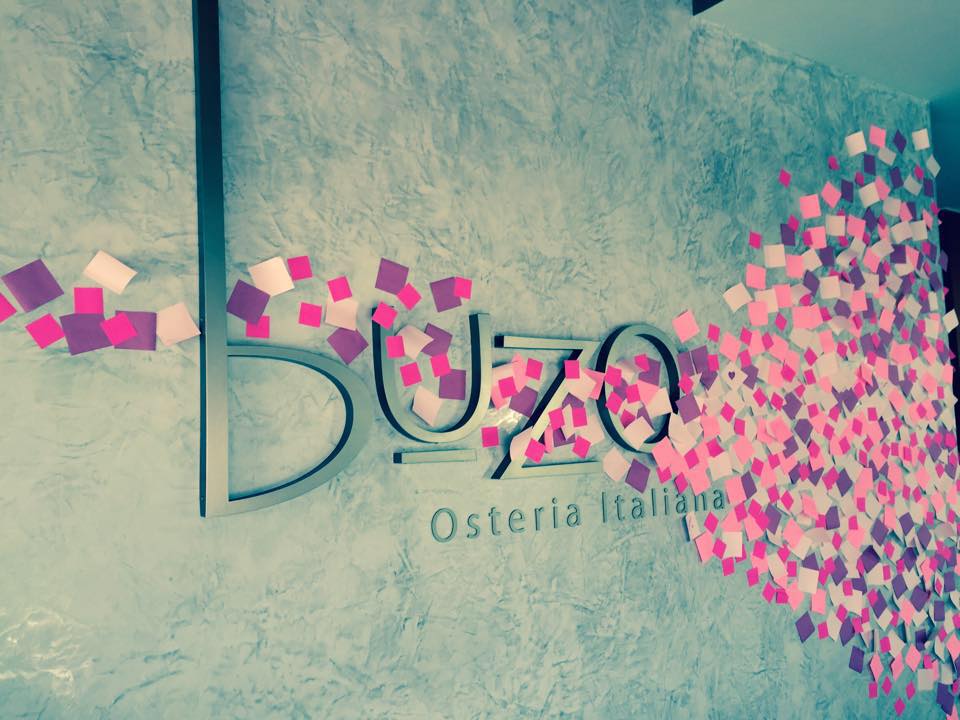 Sunday
Beach – Ju Ju's Beach Bar
Ju Ju's is a charming beach where the locals love to enjoy a chill Sunday by the water. You can rent umbrellas or lounge chairs and spend your day sun tanning or sipping on some yummy rum punch from Ju Ju's beach bar. If you are up for some more adventure, you can partake in the many water sporting activities offered on the beach.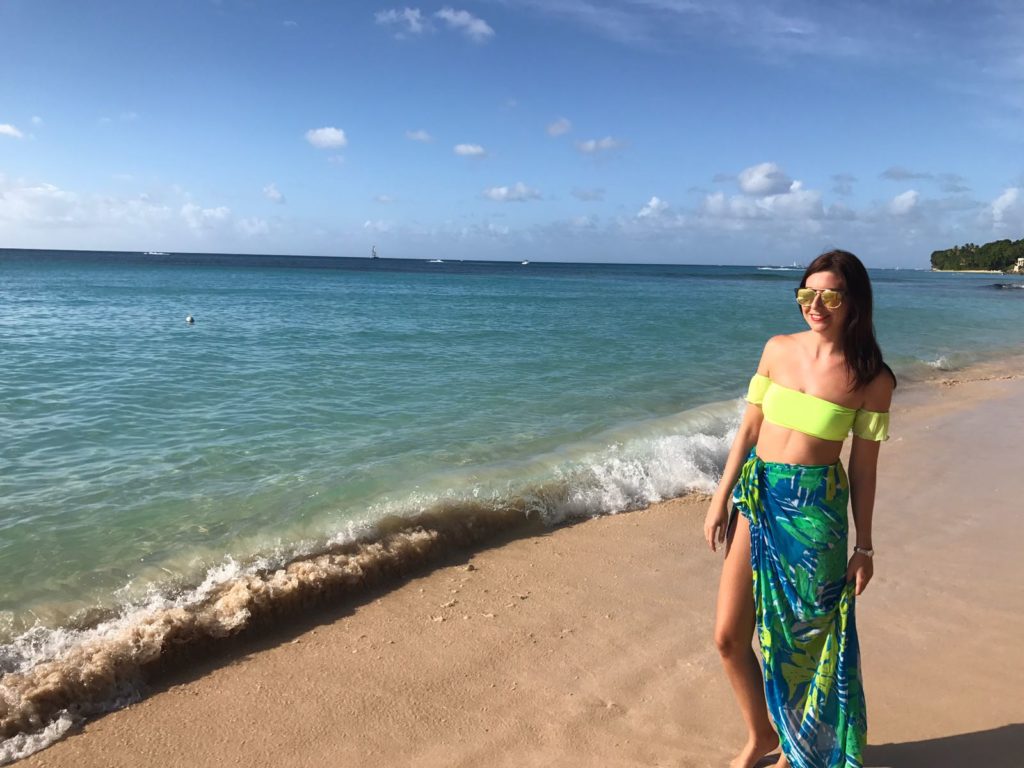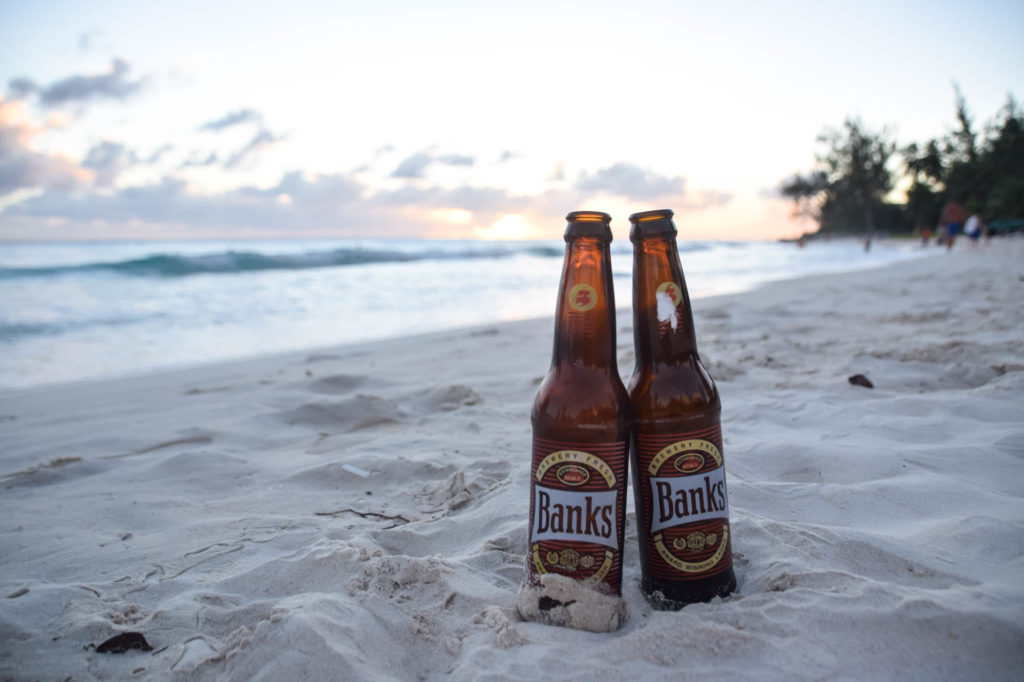 Early dinner – The Lone Star
I unfortunately have not been to the Lone Star but I am including this restaurant as it is a must do of mine on my next visit and hopefully on yours, especially if you are planning on spending your day at Ju Ju's beach. A few minutes' stroll from Ju Ju's beach bar is this attractive and elegant restaurant. It is open-air fine dining at its best. There is also a boutique hotel on top the restaurant, where you can spend your amazing weekend at!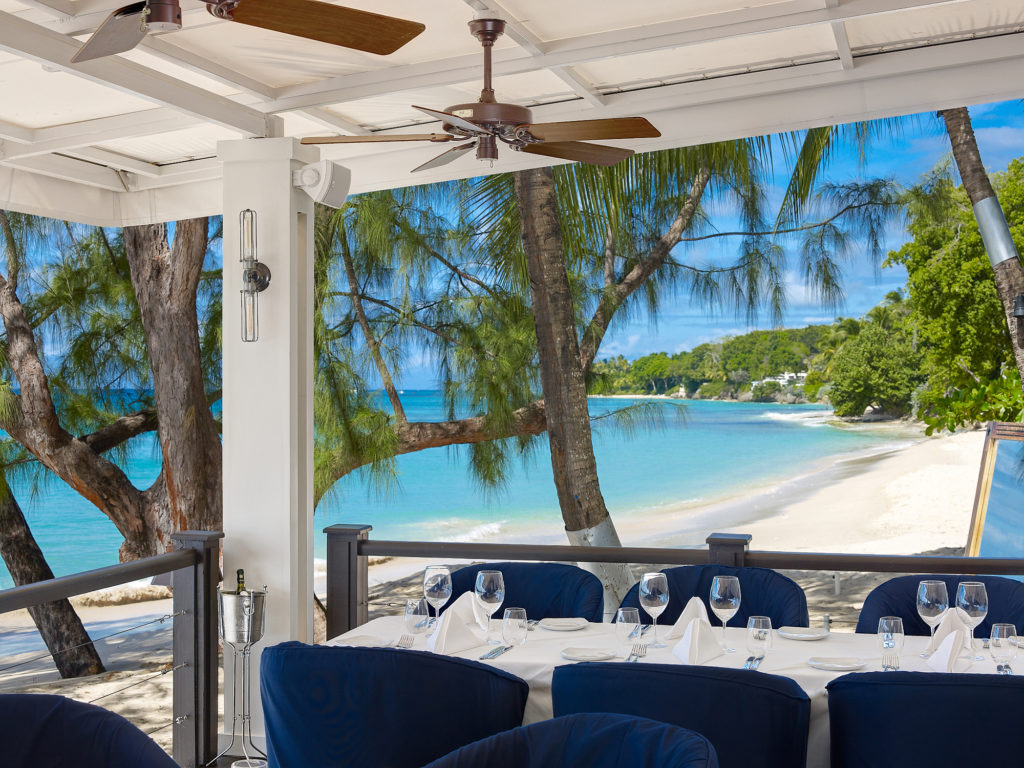 Other Key Tips:
Spend the Day at Accra Beach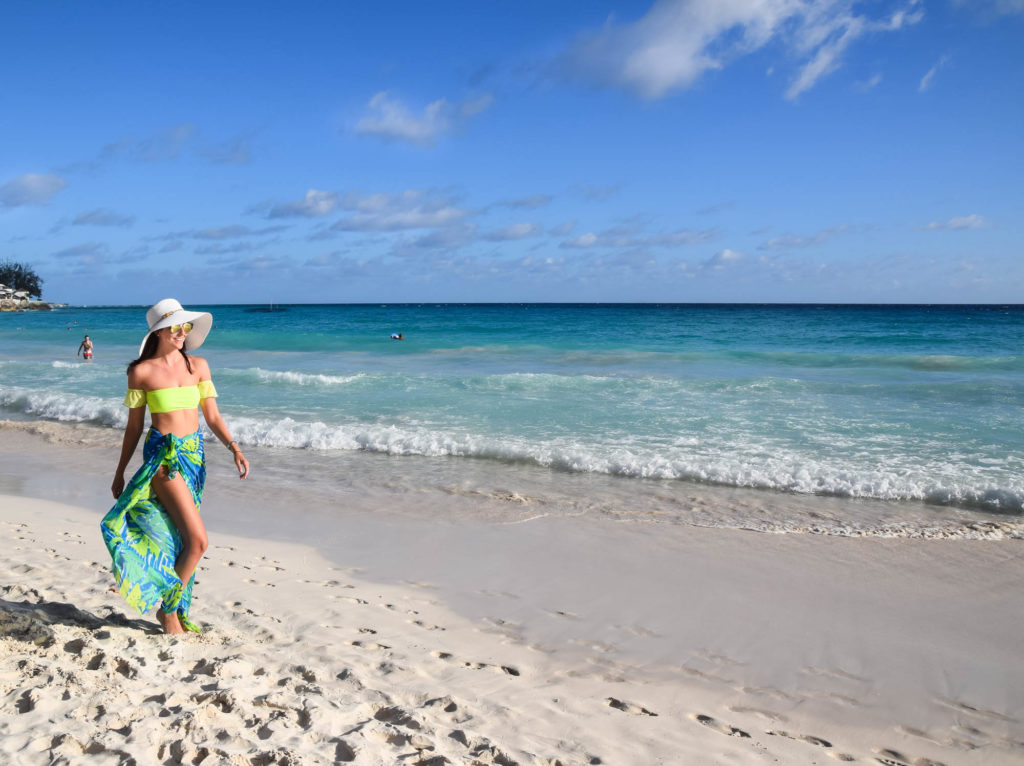 Stroll along South Coast Boardwalk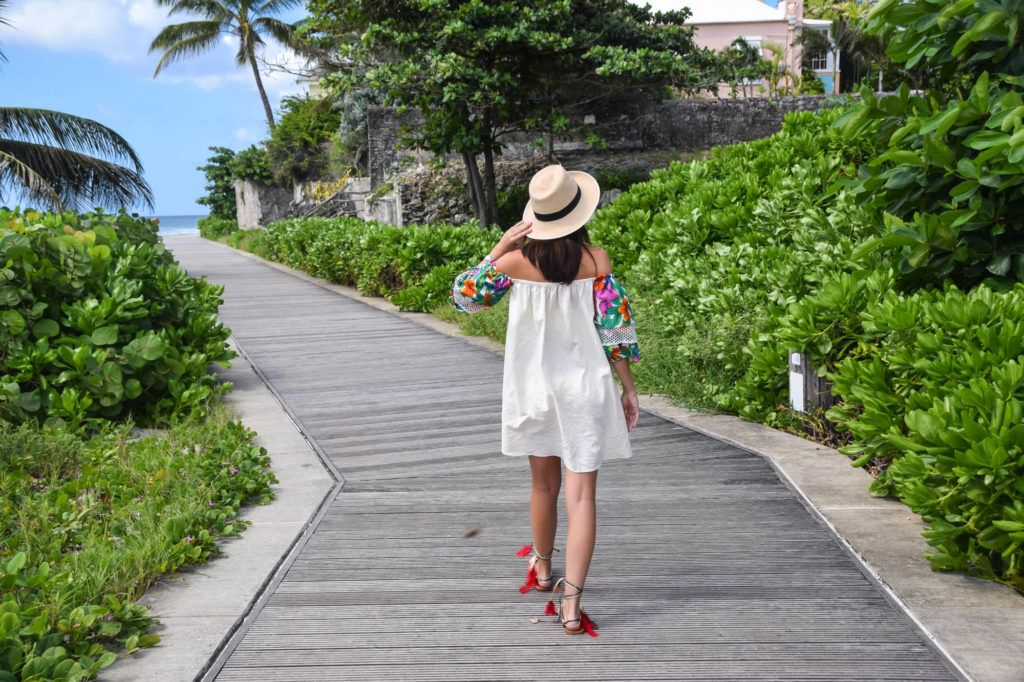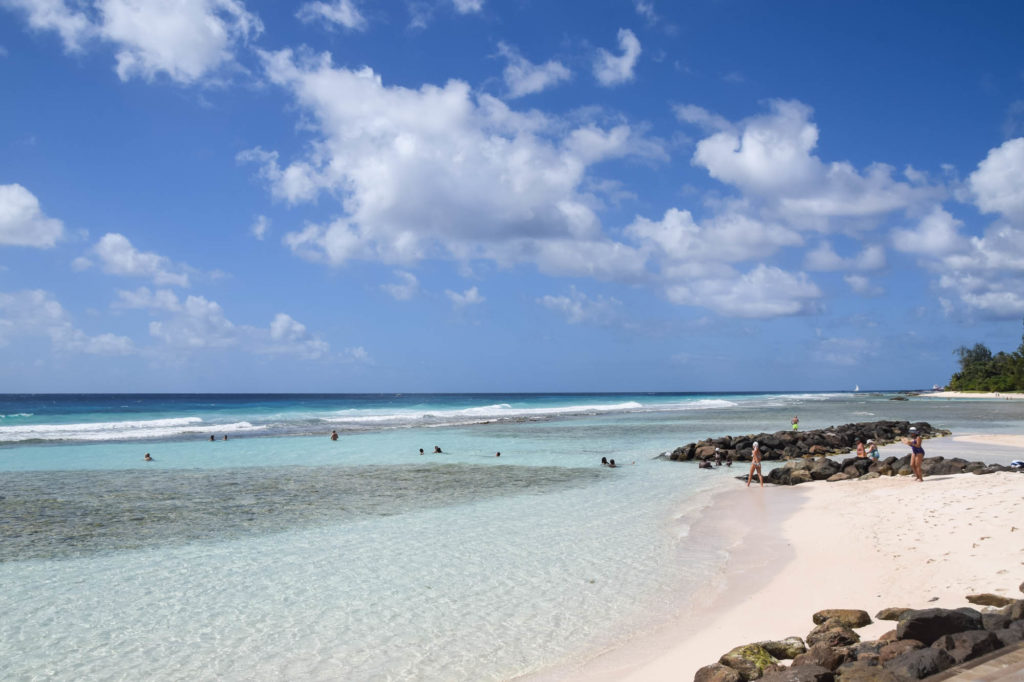 Visit the 50th Anniversary Mural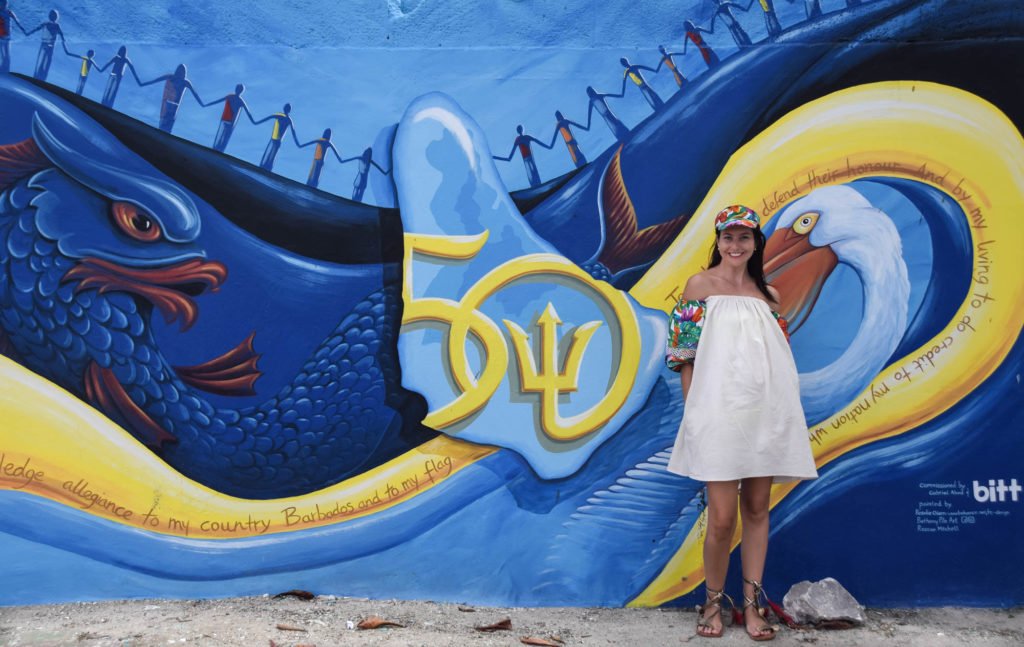 Check out my Instagram Page @thetrinitraveller for details on my Barbados and Trinidad fashion pieces 🙂
Please follow and like us: