Grenada is one the most picturesque and charming islands in the Southeastern Caribbean Sea encapsulated by white sandy beaches and a flourishing landscape. Grenada and its neighboring islands of Carriacou and Petite Martinique are recognized as the "Spice Islands" as they play a significant role in the production of the aromatic Nutmeg. Grenada's warm and vibrant culture invites you to experience the perfect blend of Pure Caribbean luxury with its exquisite hotels, divine restaurants and brillant excursions.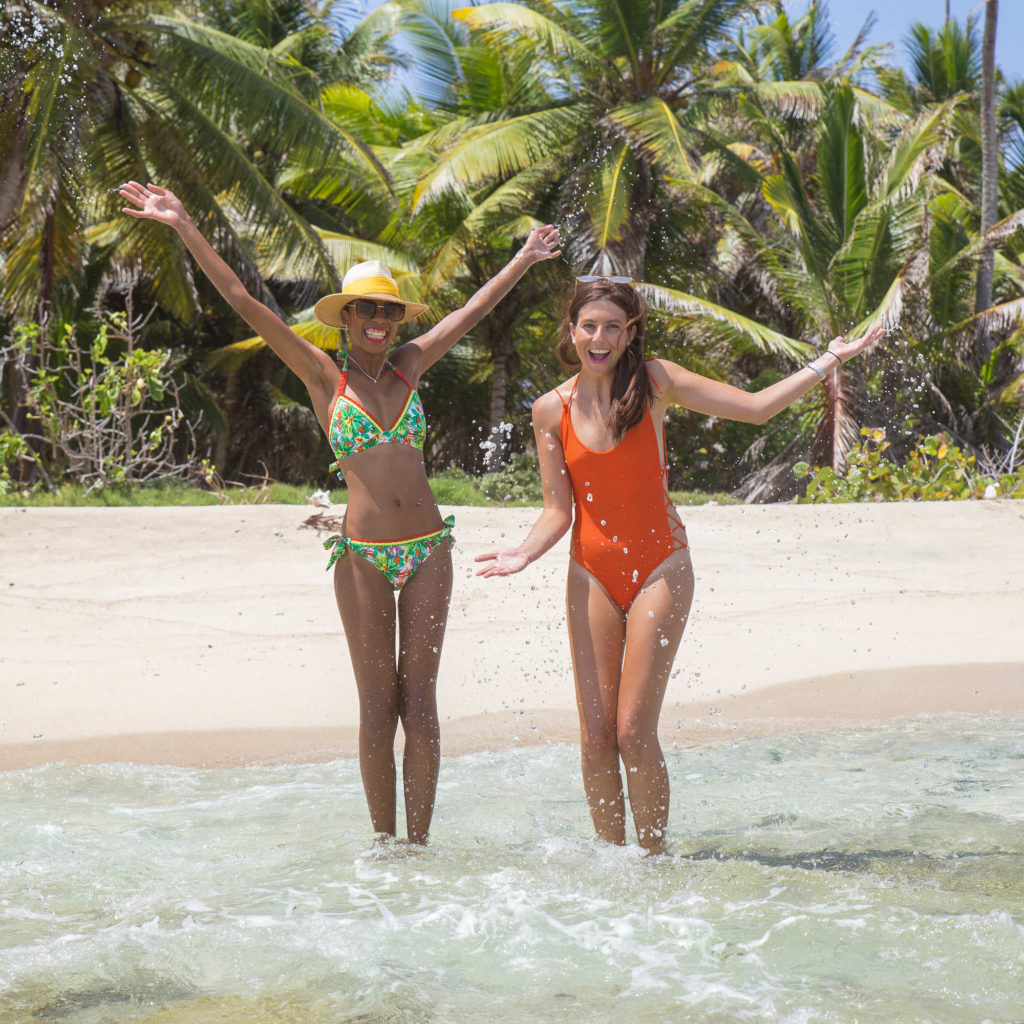 Where to Dwell 
Mount Cinnamon Grenada Resort
Mount Cinnamon Grenada Resort is a family run 21-luxury villa and suite resort set on the crest of a hillside overlooking the picturesque and renowned Grand Anse beach. The General Manager, Mark, and his amazing team receive you with the warmest Grenadian welcome and are dedicated to making you feel right at home in the Spice Island during your stay. After running through all the key details of the hotel, which you can also see on Mount Cinnamon's own iPhone App, you are personally guided to your unspoiled Caribbean oasis.
The resort has a Santorini-styled architectural design with its narrow and windy passageways that make for a fun adventure up to your one of a kind beautifully decorated villa or suite. The villa's white walls are adorned in bright and playful pops of colour placed strategically throughout the villa with an eye-catching 50s themed green fridge. The best part about the suits are the breathtaking views of the bay you're your own chic terrace.
A flora studded path surrounded by beautifully manicured lawns take you from the resort's front reception to one of Grenada's premier beach front's cabanas, where you can spend the day relaxing, sipping on cocktails or partaking in the resorts' fun activities like Hobie Cat sailing, Yoga, Croquet, Table Tennis or even Snorkeling in Grenada's underwater sculpture park.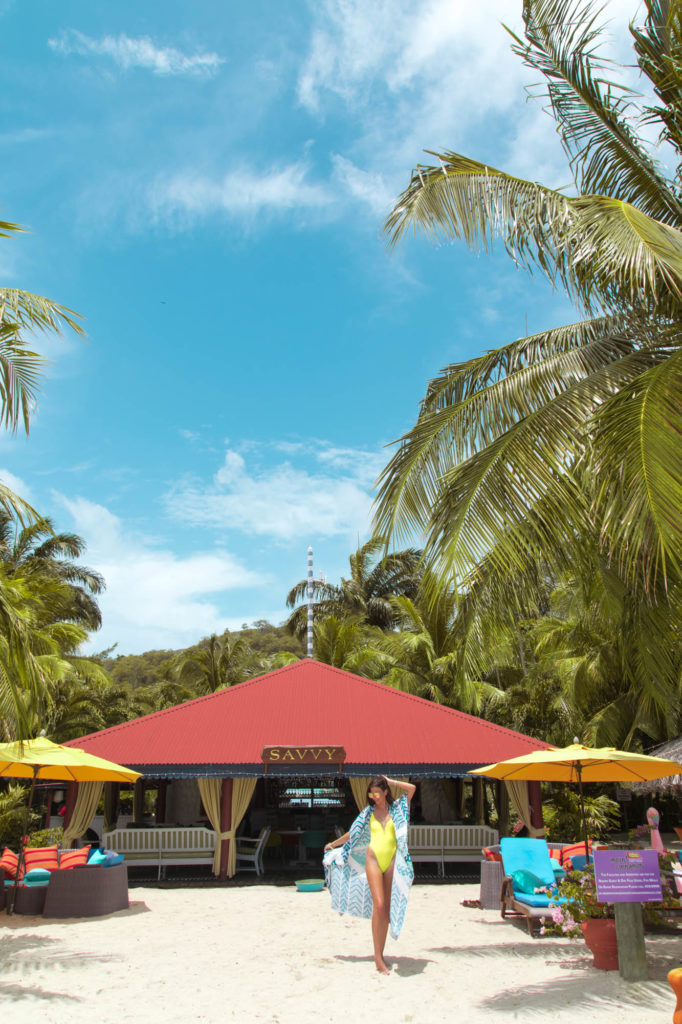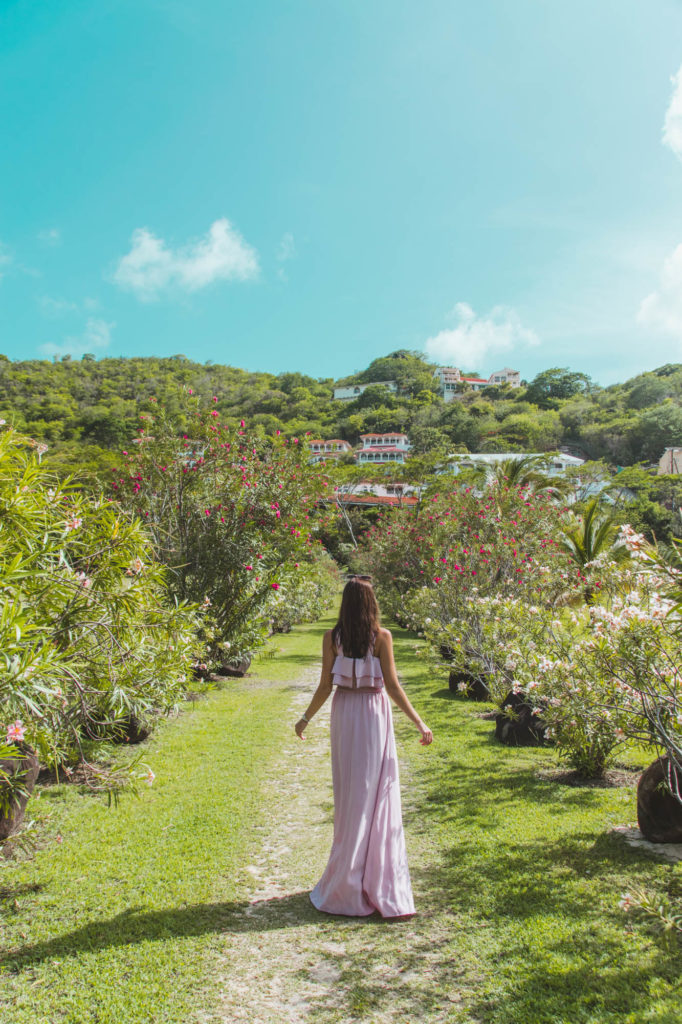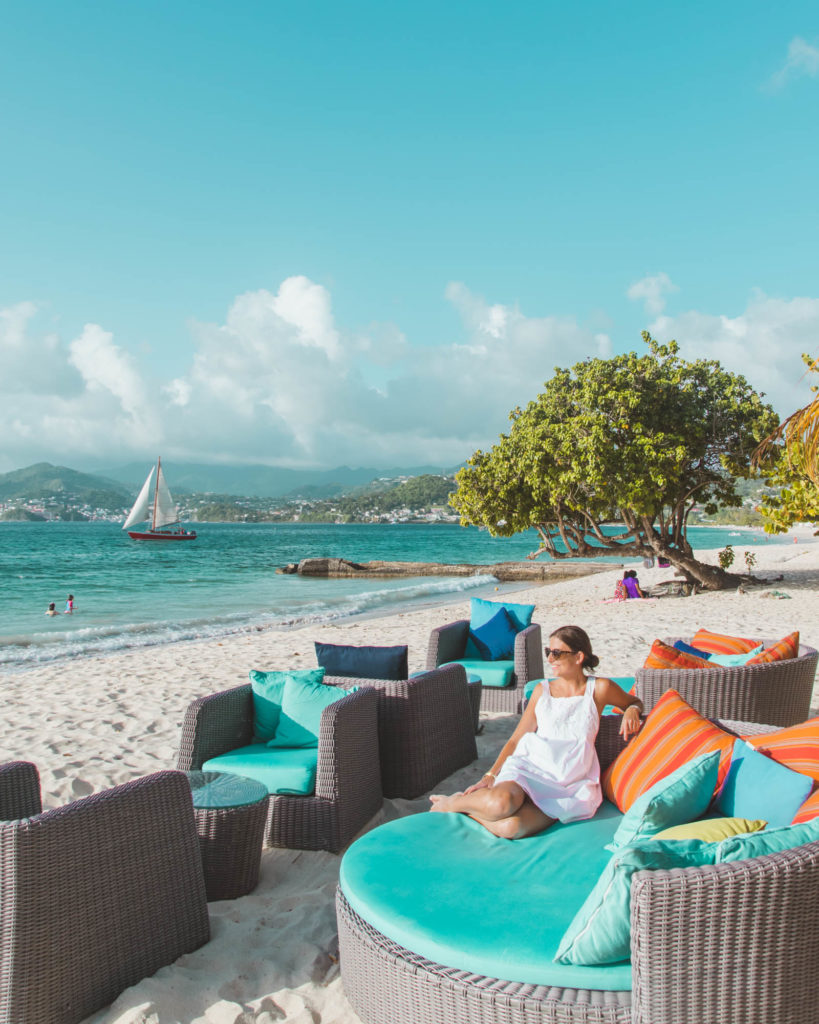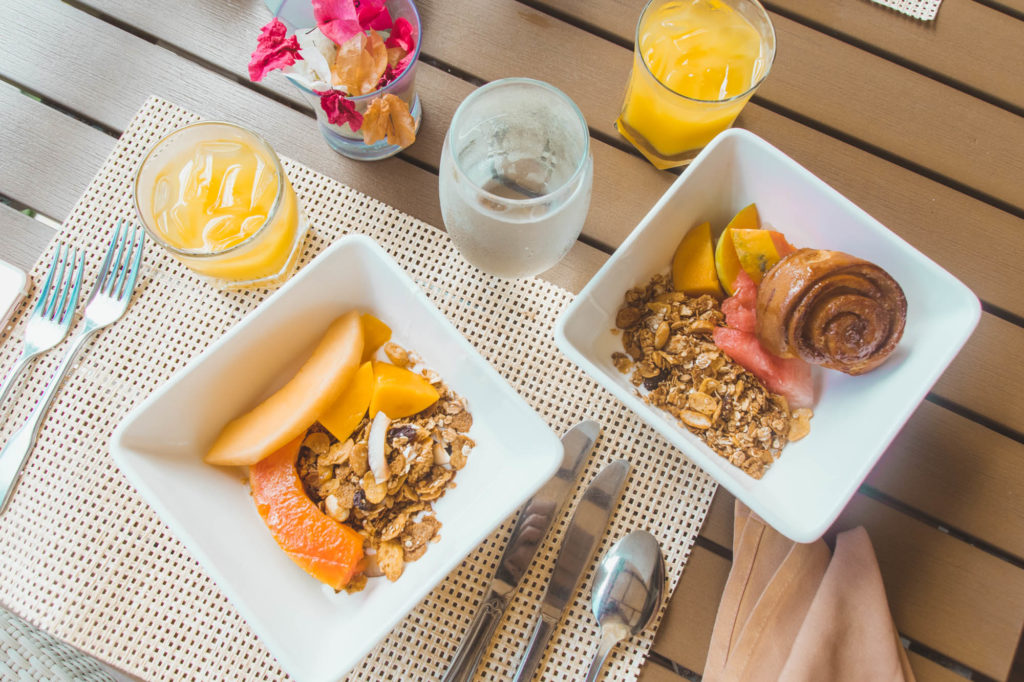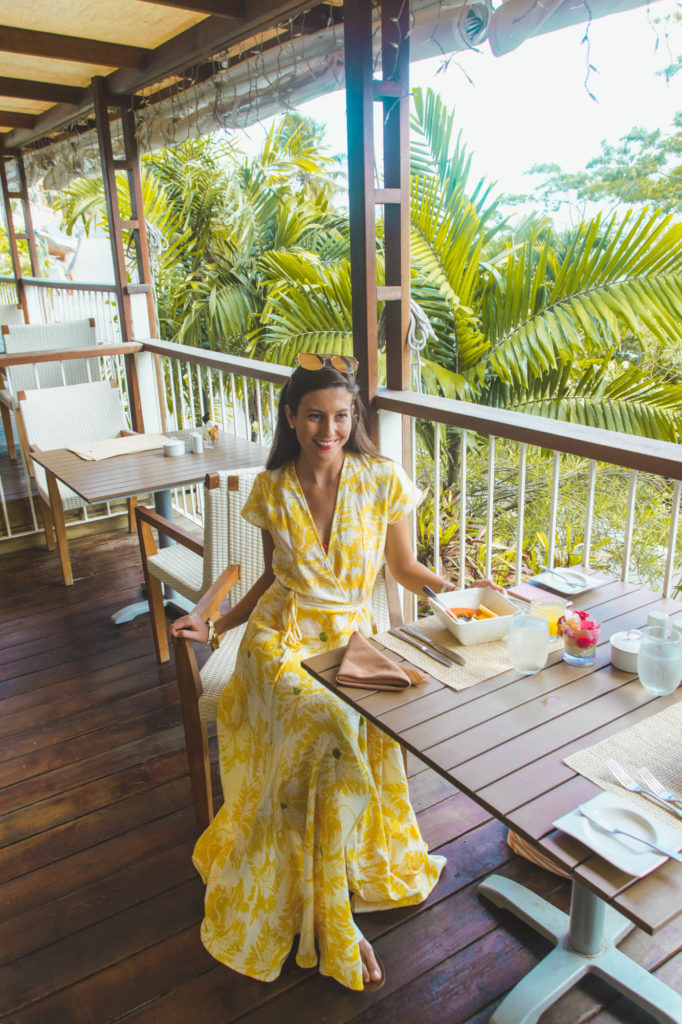 Laluna Boutique Beach Hotel and Villas
If you are looking for a luxurious and more secluded romantic escape, Laluna Boutique Hotel takes you on a journey around the world with the perfect blend of Balinese, Italian and Caribbean elements combined into a unique rustic chic setting. This dream resort is made up of 16 private yet spacious cottages tucked away in the lush landscape atop Portici beach. Each cottage is equipped with its own wooden deck, plunge pool and a marvelous open air shower fitted with a plush line of Italian body and hair care products. The resort also has its own isolated 3 and 4 bedroom lavish villas near the resorts entrance atop the hillside with stunning infinity pools overlooking the bay.
LaLuna has its own Indonesian spa with genuine Balinese masseuses and yoga is offered daily at the resort's own luxury beachfront yoga pavilion. Cocktails including their delectable rum punch is ideal for sunset gazing by the gorgeous beachside pool which then gets you ready for an awe-inspiring fresh dishes and Italian inspired menu offerings. LaLuna's postcard perfect resort is ideal for waking up in nature to the sweet sounds of birds chirping and spending the day in pure indulgence.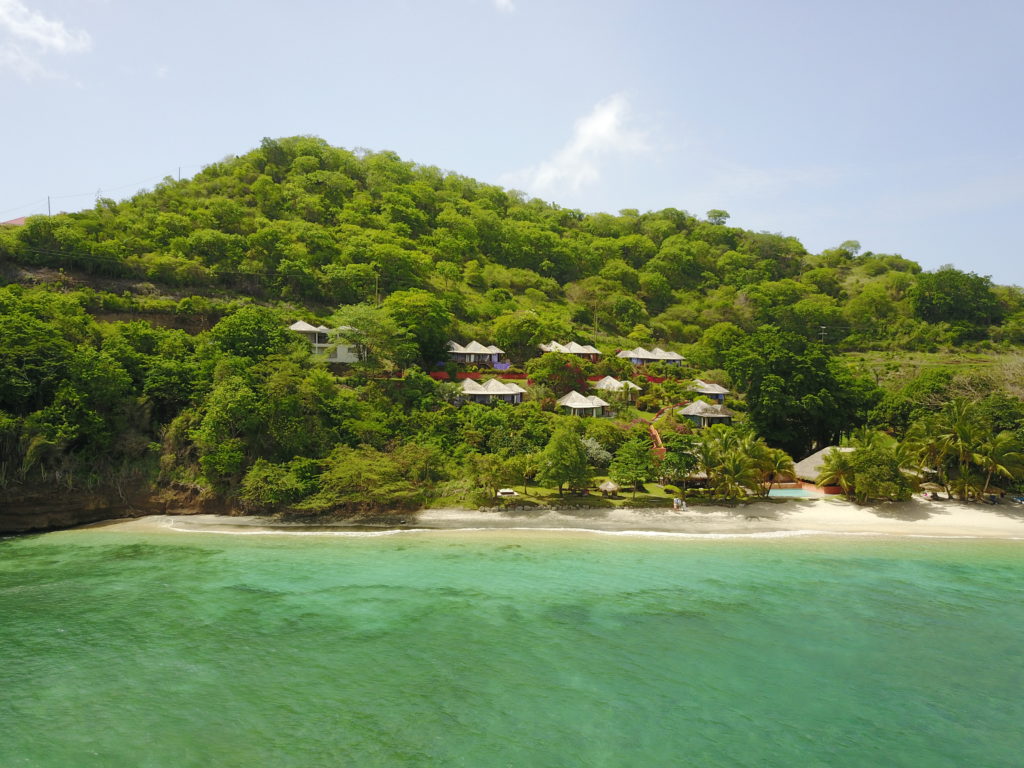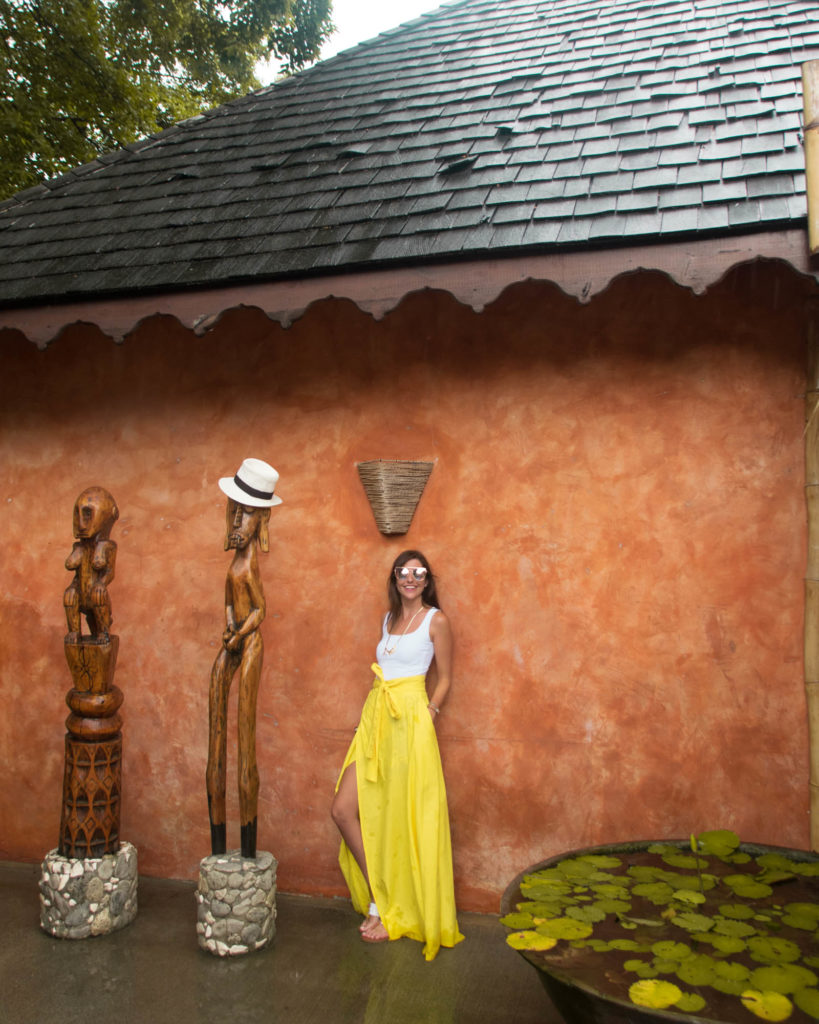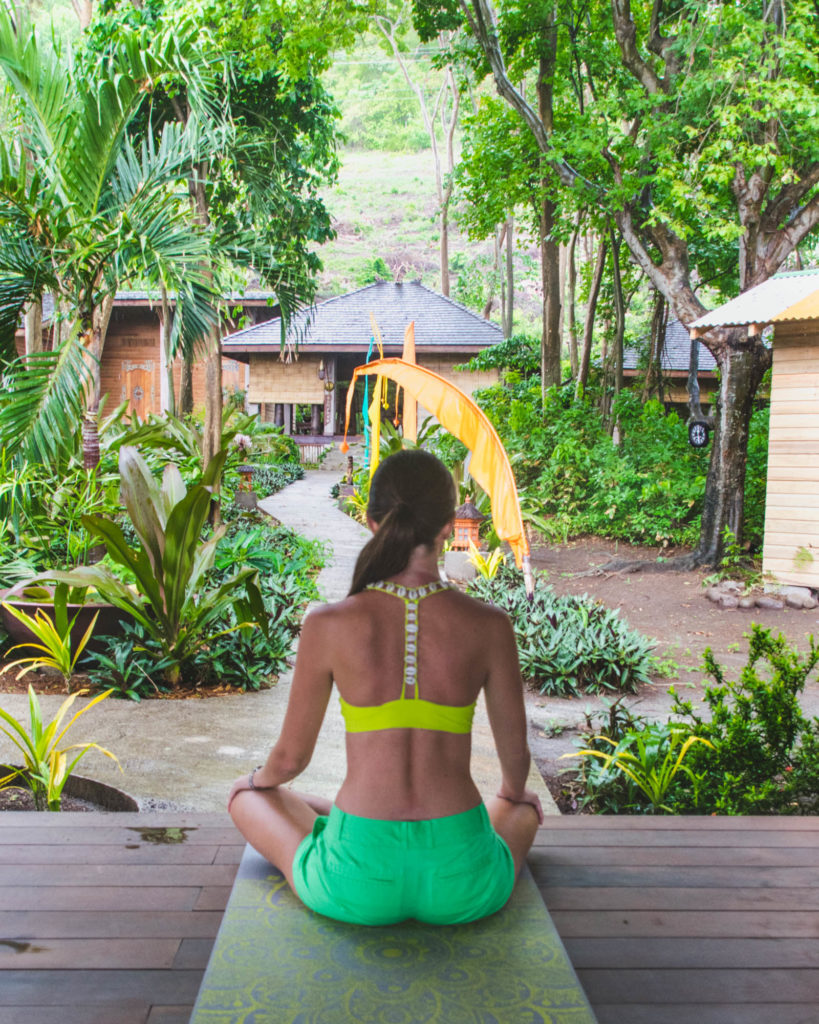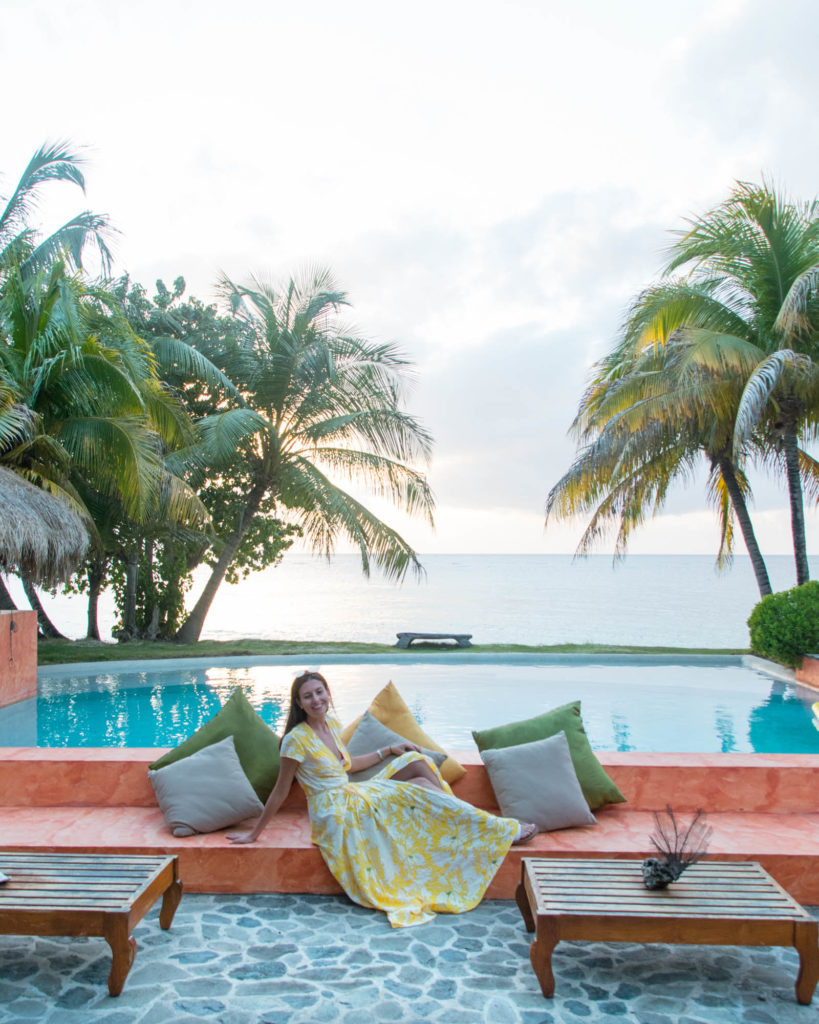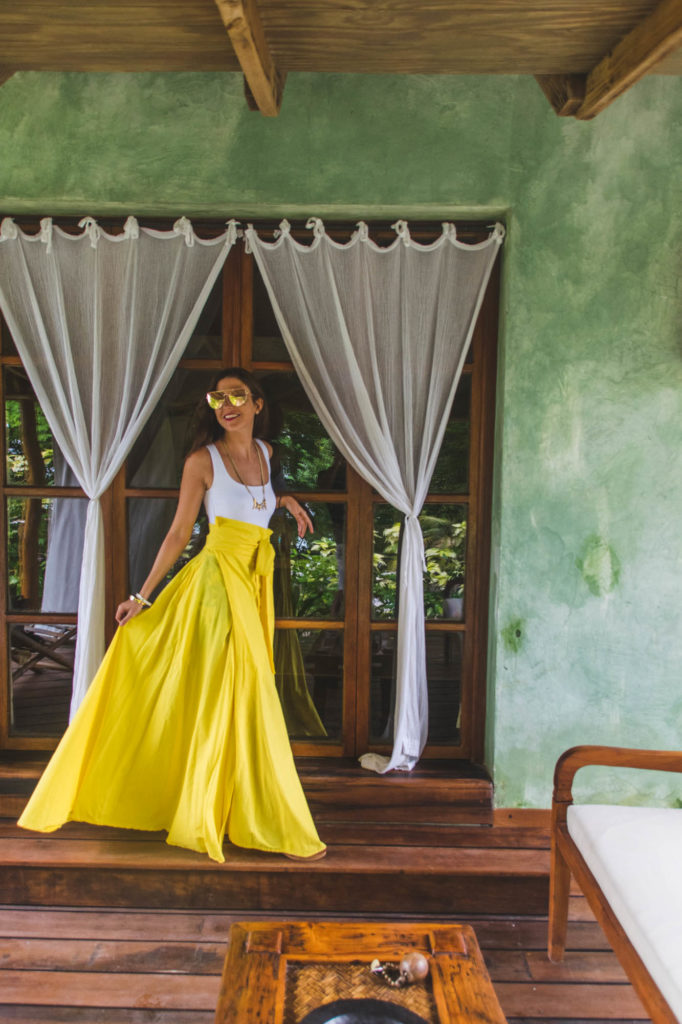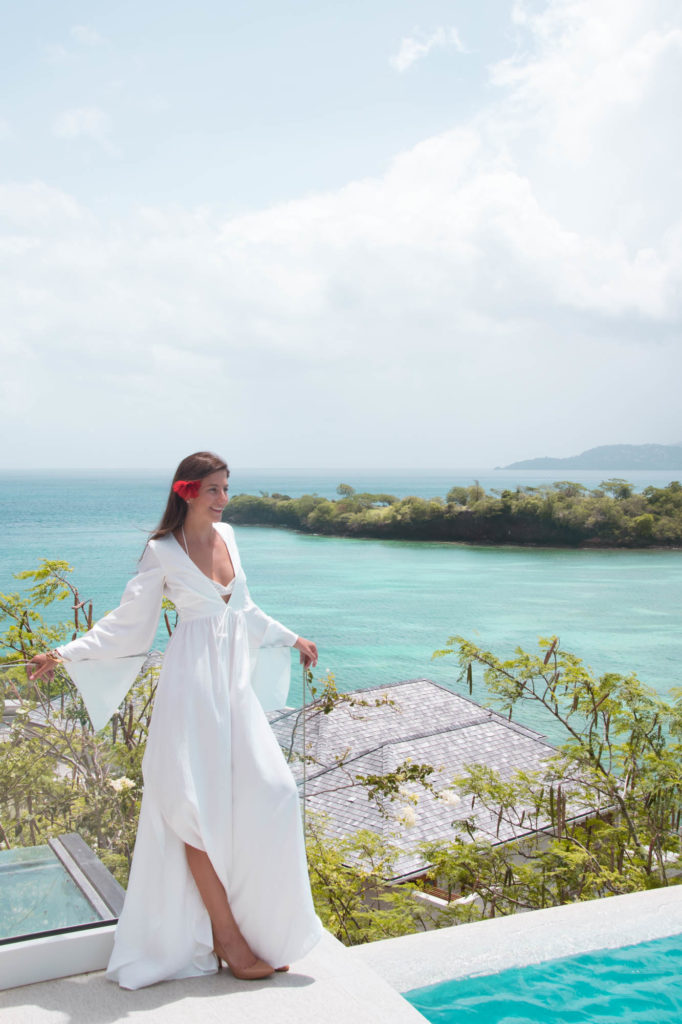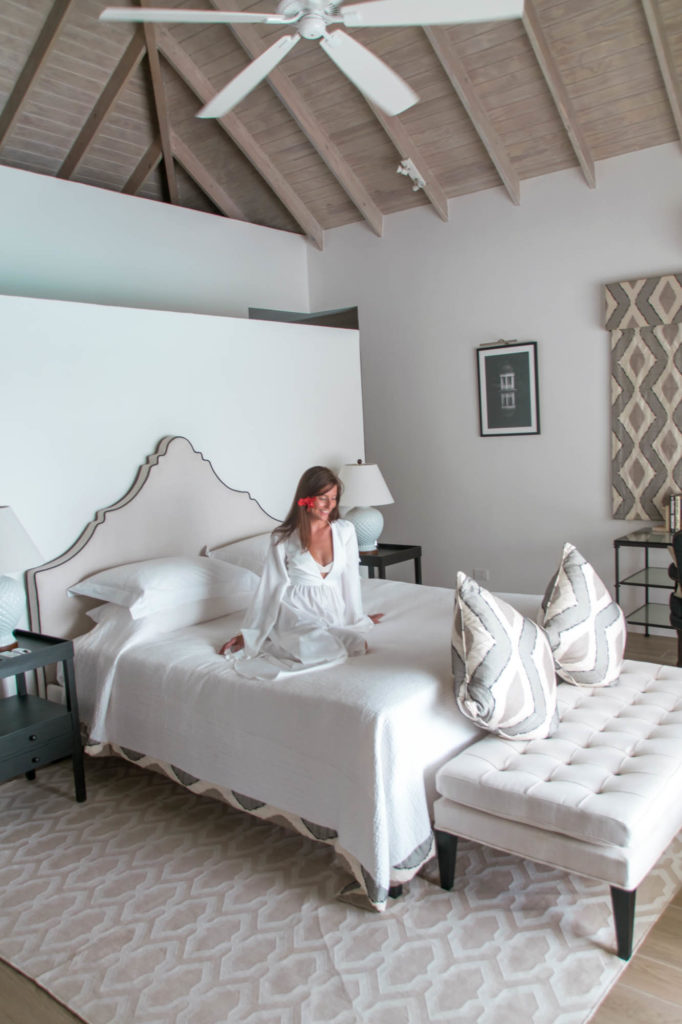 Sandals La Source Grenada
Sandals La Source is a first class all-inclusive international hotel is a top choice for travelers who come to relax and get one of the best hotel experiences that the Caribbean has to offer. Excellent customer service is received from the minute you check into the hotel to the magical suite you will stay in and the many restaurants and bars that you will spend an unlimited of time of enjoyment in. The Honeymoon Suite is decked out in everything your heart has desired in a Honeymoon vacation from its classy freestanding bathtub to its fully stocked mini bar and own personal pool. The special tropical touches all over the suite merge into a fantasy of luxury and perfection.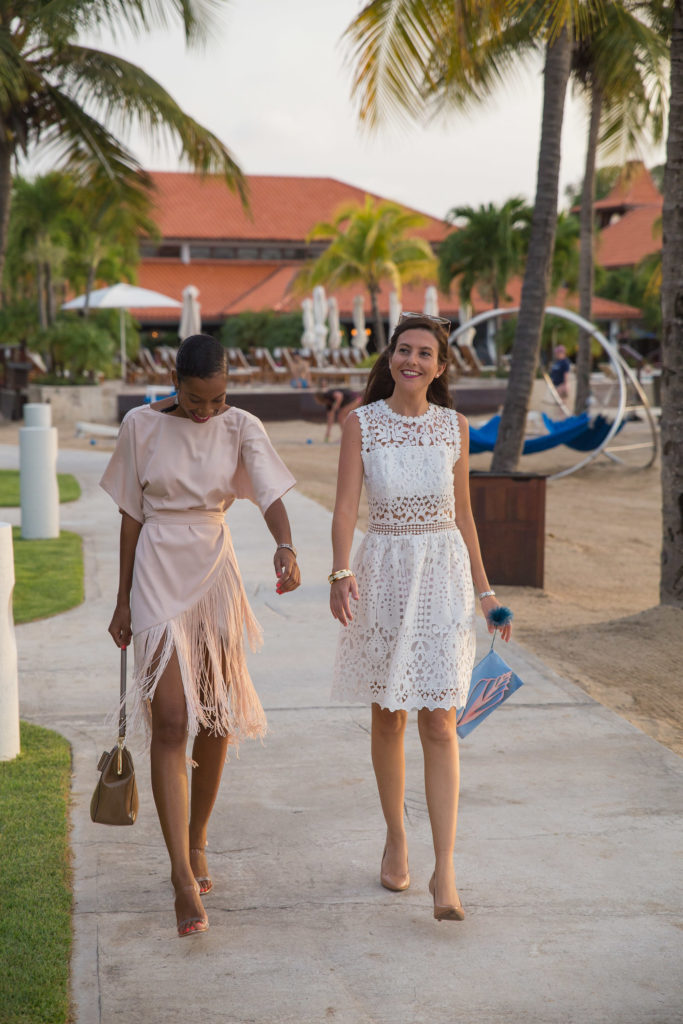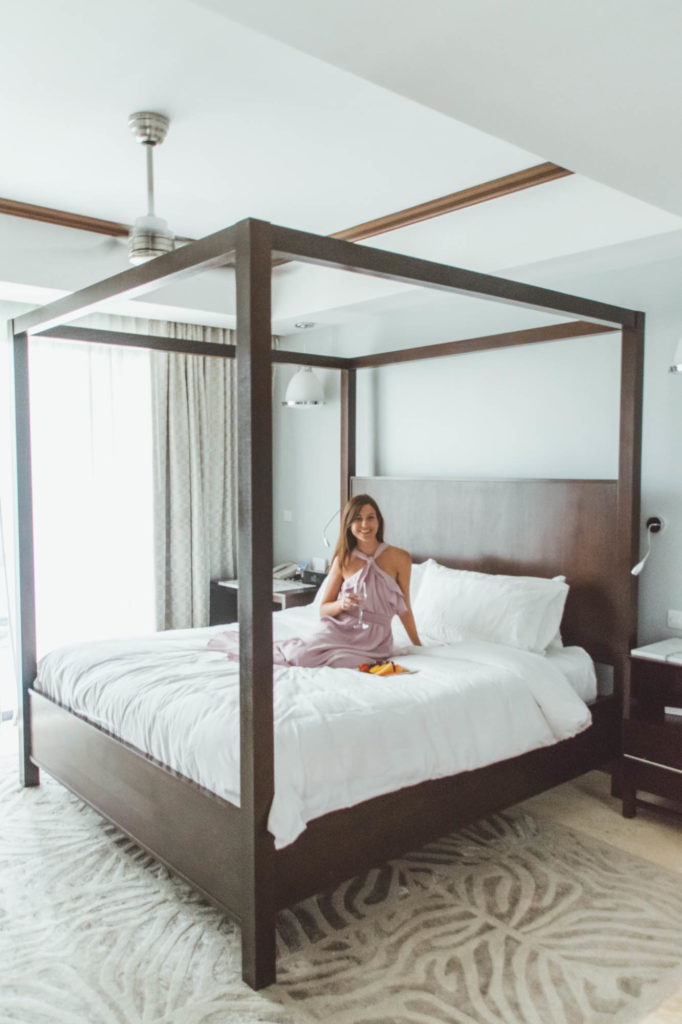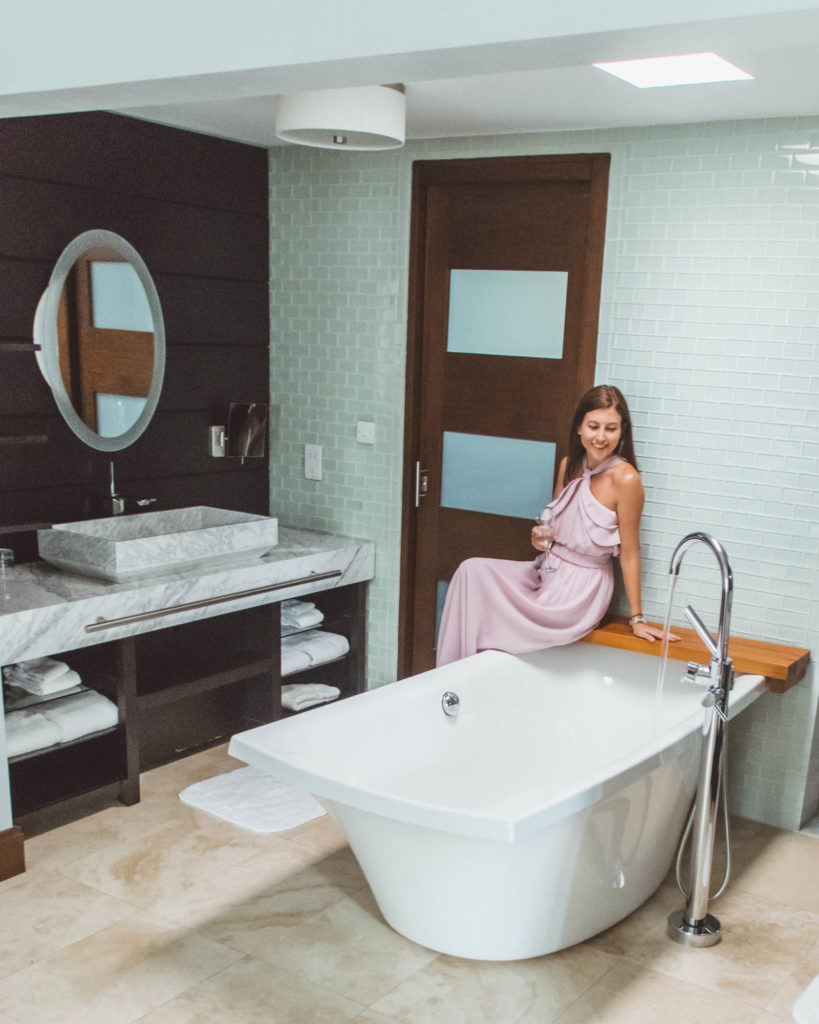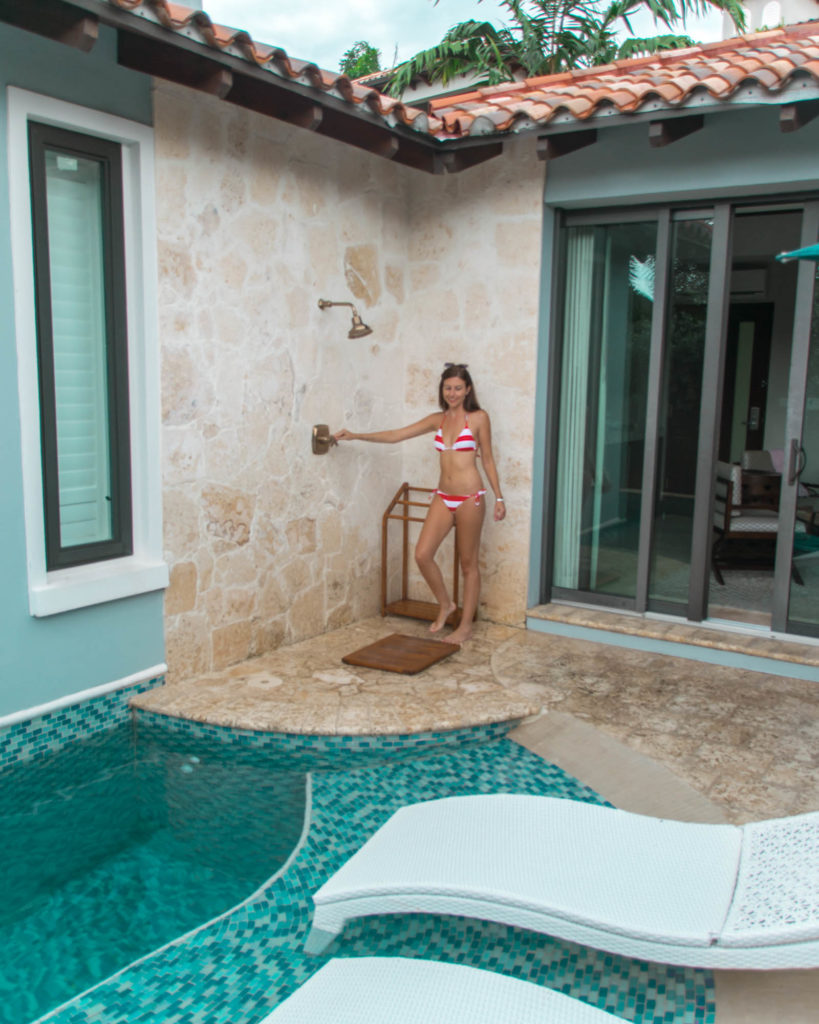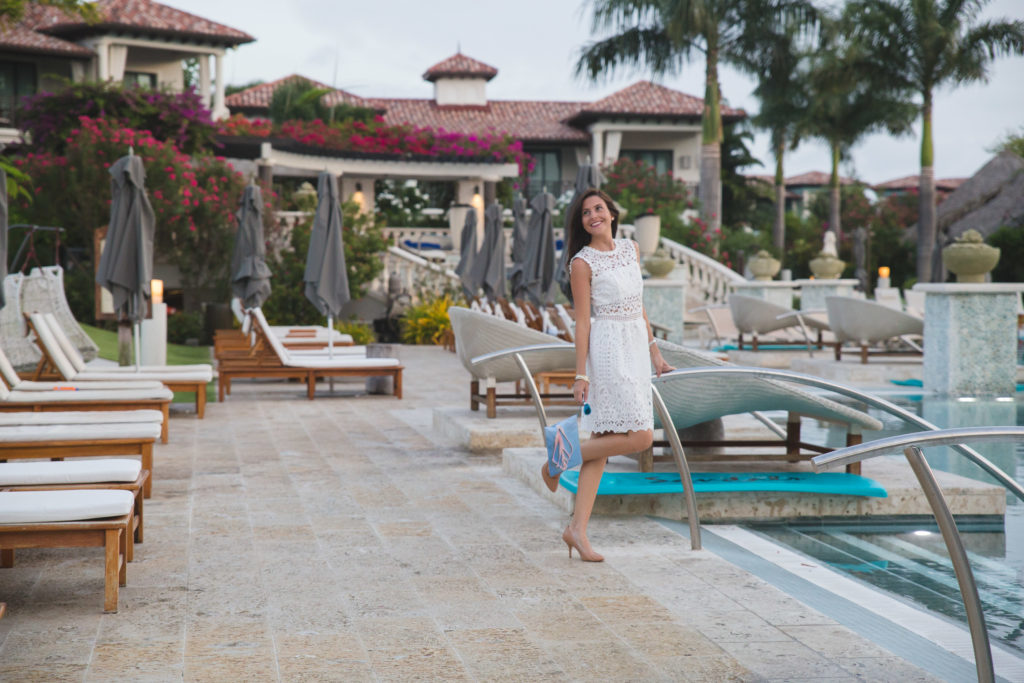 Maca Bana Luxury Boutique Resort
Maca Bana's lavish and well-designed villas are perched high up in a private sanctuary on a hill presenting guests with a spectacular view of the gorgeous Caribbean Sea along Magazine beach. The 7 distinctively designed 1 or 2 bedroom villas are each named after the tropical fruit planted near its entrance. The villas are surround by beautifully landscaped tropical gardens and are furnished in an authentic traditional Caribbean style, each with its own veranda and hot tub overlooking the bay. You can dine at the Aquarium restaurant or you can prepare your own meals in the villa's beautifully decorated kitchen. Maca Bana is perfect for couples or families whom are craving some R&R with a side of luxury.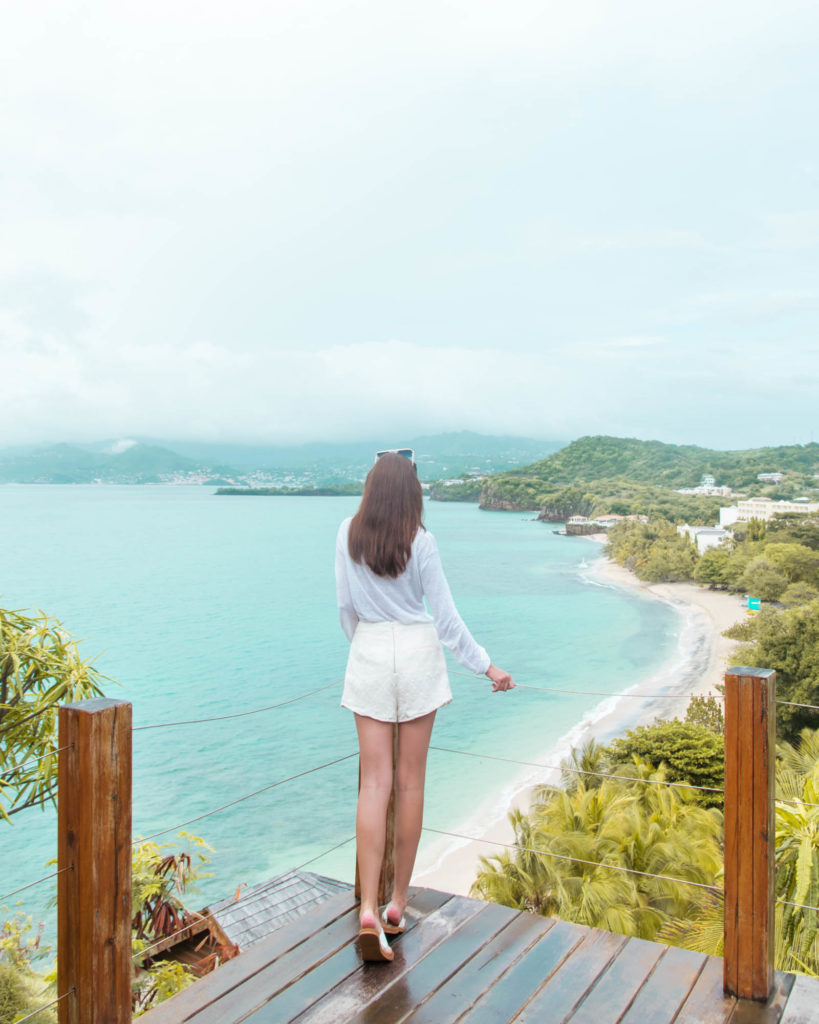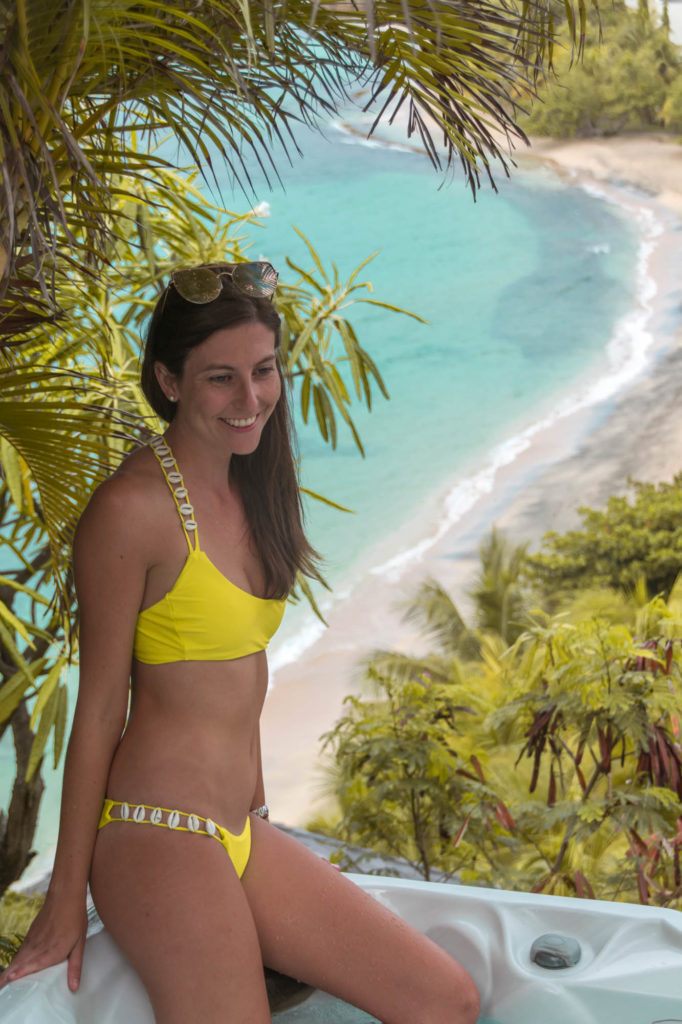 Where to Dine 
Le Papillon Cafe
Le Papillon Cafe is one of the island's local gems and its charming alfresco styled setting along the poolside of the Siesta Hotel is perfect for breakfast and lunch getaway. Kathy Ann Herrera de Montbrun is the perfect hostess welcoming you to the café with a warm smile and lots of stories on the Grenadian lifestyle. The usual suspects always make for an entertaining people watching event. The finely crafted menu, with the assistance of Kathy's talented son, offers French delicacies infused with locally grown ingredients and an excellent list of fresh juices like mango, west indian cherry and pommecythere. Menu ranges from eggs benedict to traditional french toast and le papillon croque to scrumptious desserts like the mouthwatering guava and brie crepe. The house made jams like guava, tamarind are a absolute treat. The café's ambience and scrumptious dishes offer that sweet island vibe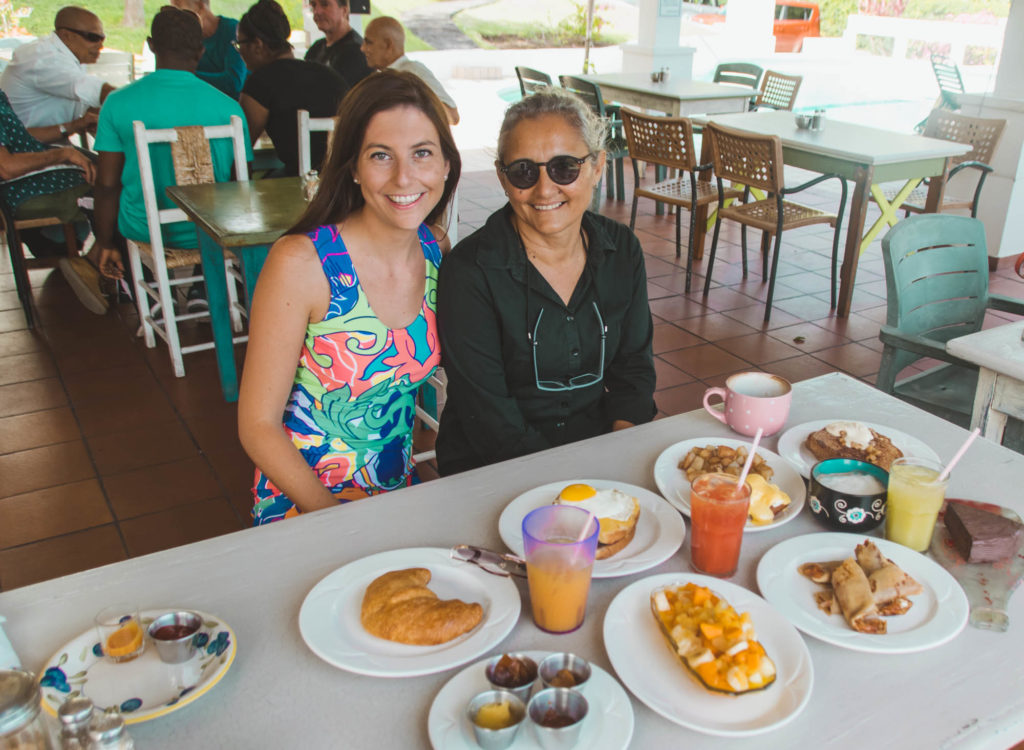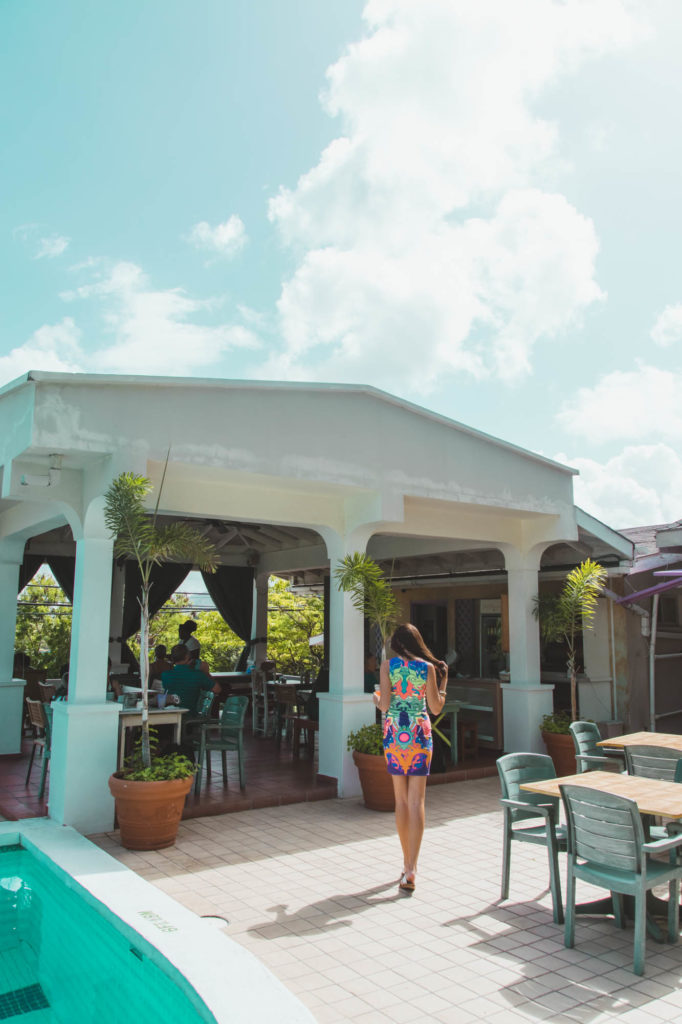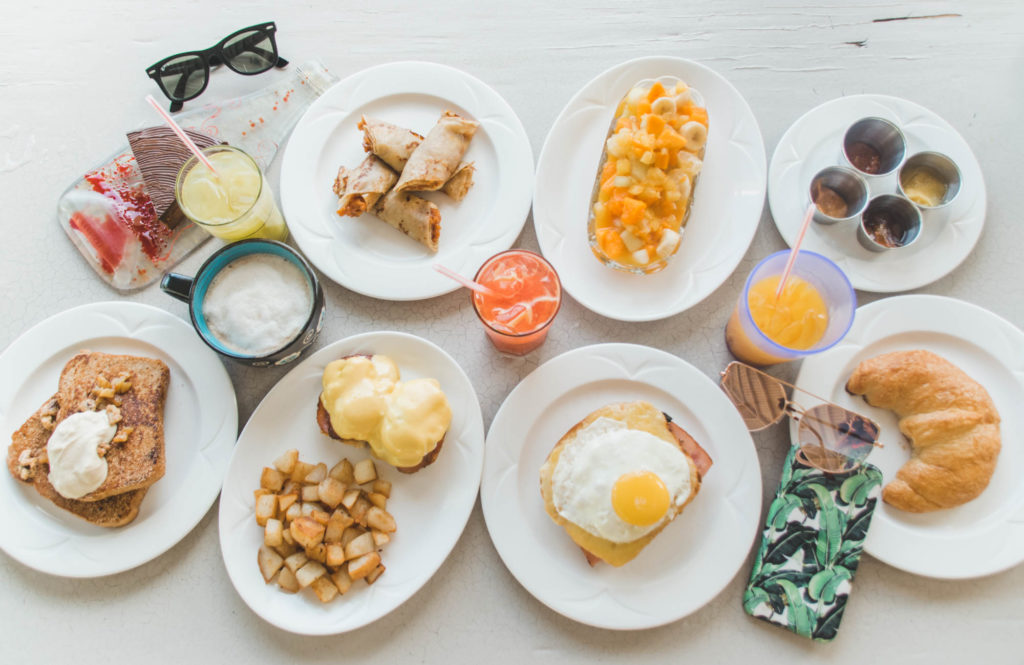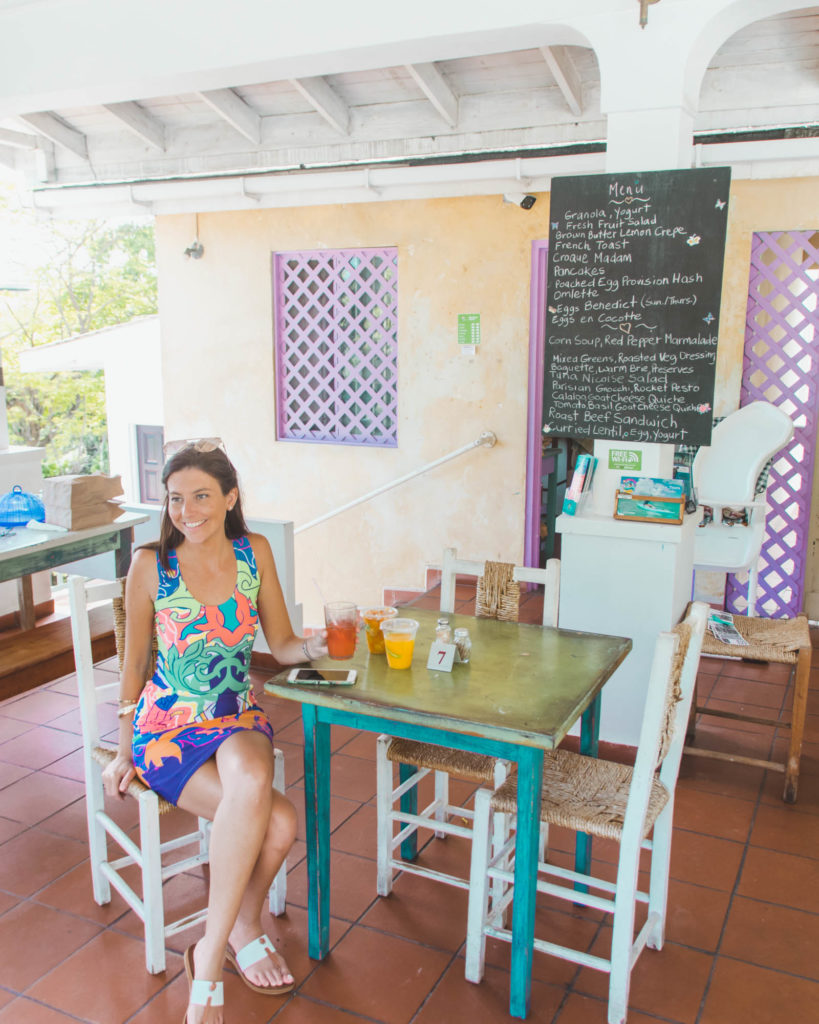 Mount Cinnamon – Savvy's Restaurant
Savvy's Restaurant is the ideal beach cabana representing the epitome of island life with its bright and cozy furniture surrounded by multi-coloured comfy lounge chairs and yellow umbrellas. The view from the cabana is one of a kind with endless ultra-turquoise waters and crystal white sands covering the infamous Grand Anse beach. Savvys serves a mix of traditional and West Indian cuisine options from light bites, like the lobster sliders, to classics like the chuck steak burger and even a scrumptious grilled or blackened catch of the day with breadfruit and mango salsa. The bonfire BBQ night is a fun outing for your Friday night, offering local fresh dishes topped with traditional dancing and music. For dessert, you can toast your own marshmallows over the bonfire to make your own tasty s'mores. Perfect spot for cocktails and authentic local lunch with interactive staff whom ensure your experience at Savvys is top notch.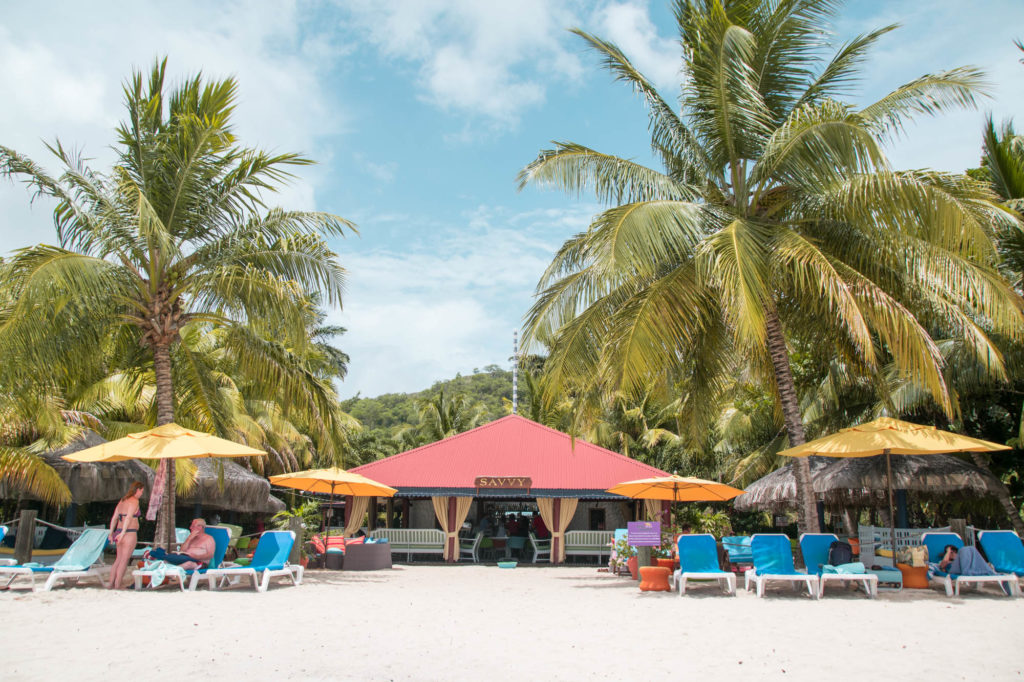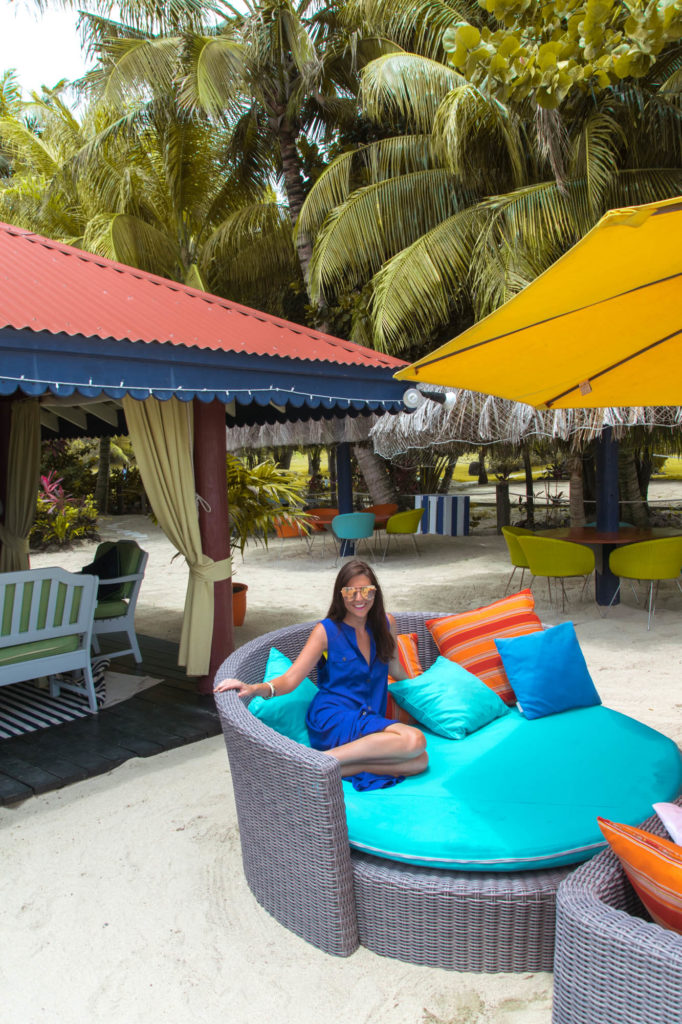 La Luna Restaurant
If you are an Italian gastronomy lover and in pursuit of a delightful fine dining treat, La Luna is the spot for you. Many of its dishes' ingredients are brought in straight from Italy and are combined with the rich elements of the local finds to take your senses on a journey throughout the luxurious gastronomies of these incredible countries. There is an impressive selection of wines, appetizers, entrees and desserts. Every part of the menu is worth experiencing. The antipasto Italian is a top choice with its authentic prosciutto di parma, parmigiana reggiano, Calabrian sun-dried tomatoes and extra virgin olive. The Octupus salad, catch of the day and Tagilta are fabulous options as well. Outstanding customer service and Balinese inspired décor allow for an intimate setting alongside some of the most valuable beachfront property in Grenada.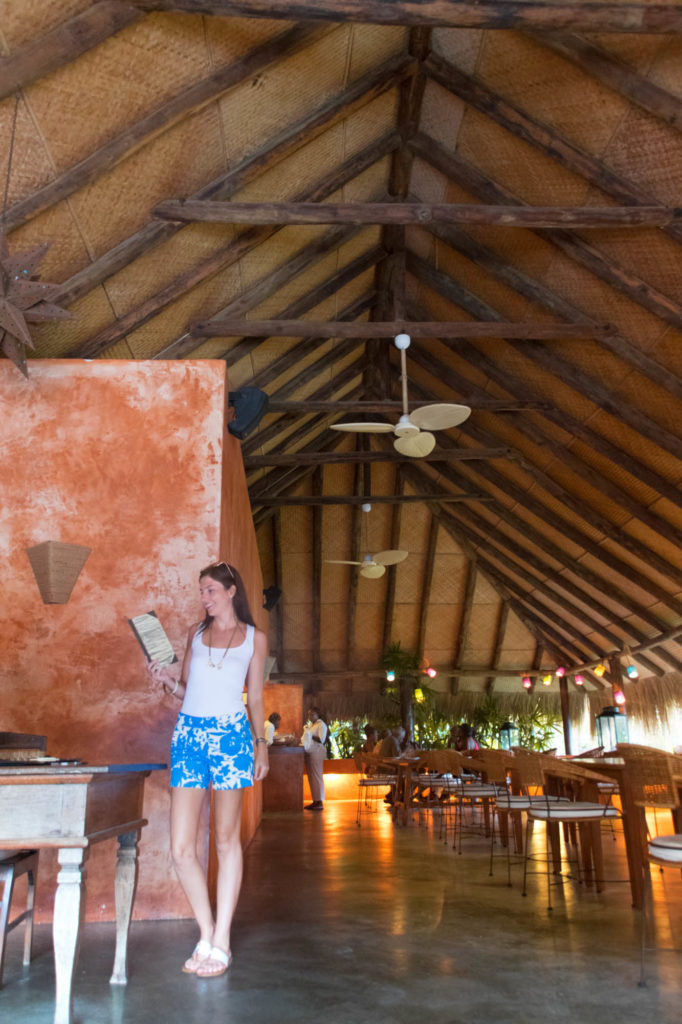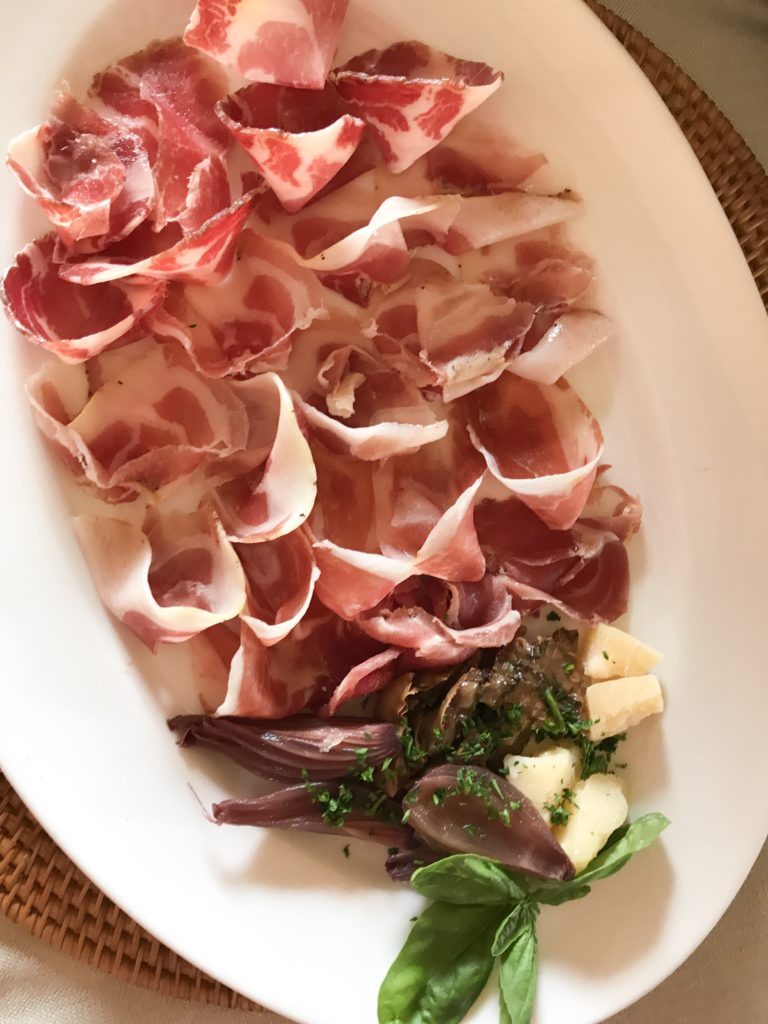 Sandals La Source – Soy, Neptunes, Le Jardinier
Unique in its design, atmosphere and exceptional customer service, Sandals has a top list of choices for a night out on the town including Soy, Neptunes and Le Jardinier. Soy sushi bar presents Japanese delicacies with a mix of traditional and modern sushi creations such as miso soup, a variety of sashimi and signature rolls like the champagne lobster. Neptunes carries you to the Mediterranean with its open-air tailored seaside restaurant with authentic seafood dishes like steamed mussels and Cioppino. Le Jardinier's modern ambience hits you as soon as you walk through the door with its contemporary interiors, stylish lounge music and romantic lightening giving it that fresh yet welcoming touch. Le Jardinier is known for its selection of mouthwatering escargots de Bourgogne, Fois Gras and Soupe a l'oignon, Canard Bigarade and enchanting desserts such as its crème brulee. You can get experience flavours from across the globe at Sandals but make sure you book reservation or you may not get a table.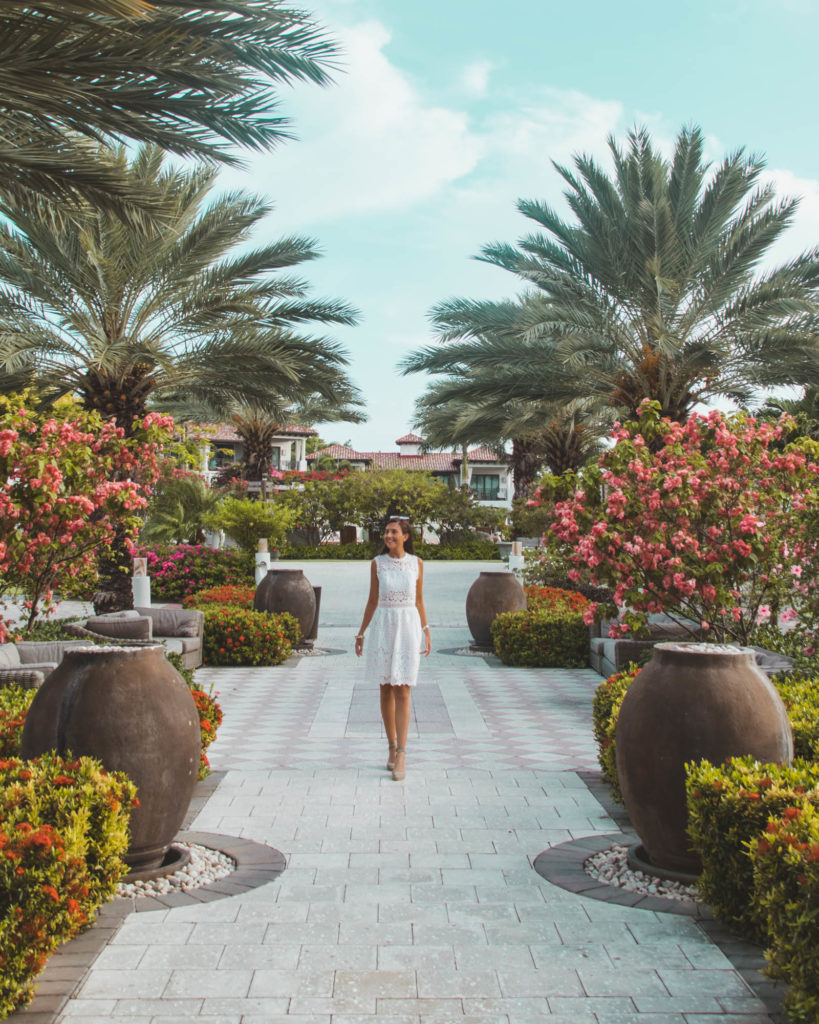 The Beach Club at Calabash Hotel
Voted by TripAdvisor as the #1 Hotel in the Caribbean for 2017, The Beach Club at Calabash exhibits the Caribbean Luxury like no other, in a lovely intimate setting against the backdrop of the Prickly Bay marina. The restaurant's bright and natural Caribbean elegance with hues of white and blue adorned throughout offers a first class beach front dining experience. Chef Mark Banthorpe prepares a tapas menu for lunch that fuse UK and Grenadian influences into delectable and skillfully decorated culinary masterpieces. Much loved menu items include the goat cheese, calamari, seared catch, shellfish bisque and ginger chilli chicken. These can be topped off with wonderful desserts like the chocolate pot, banana crumble and nutmeg ice-cream. The explosion of taste as you make your way through each tapas delights your senses with their bold spices and effortlessly harmonized flavours that validate the high level of quality of this chic and sophisticated yet laid back island gem.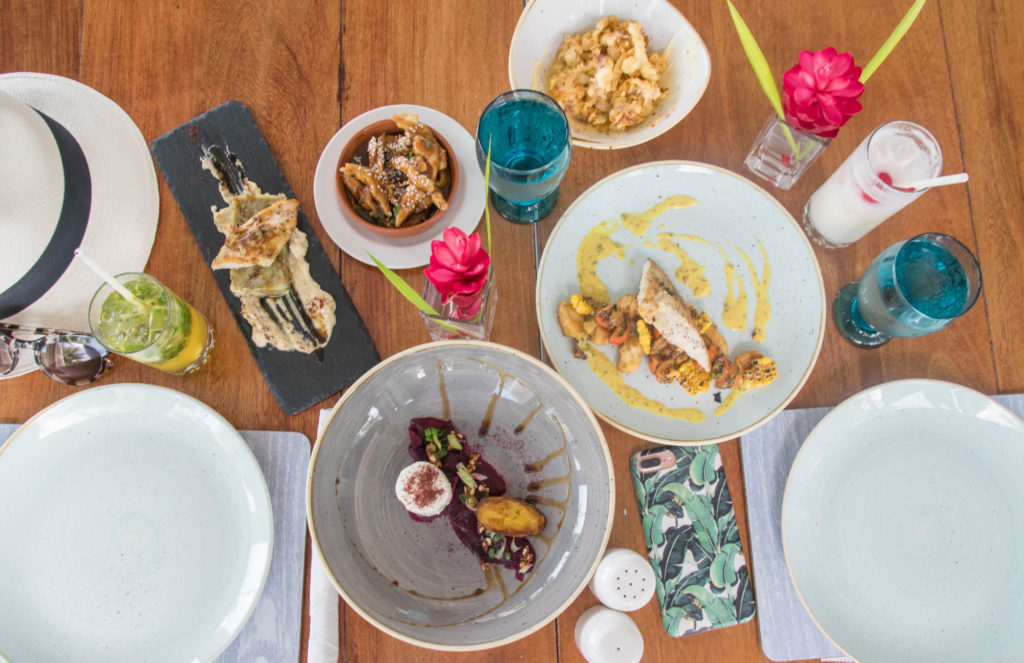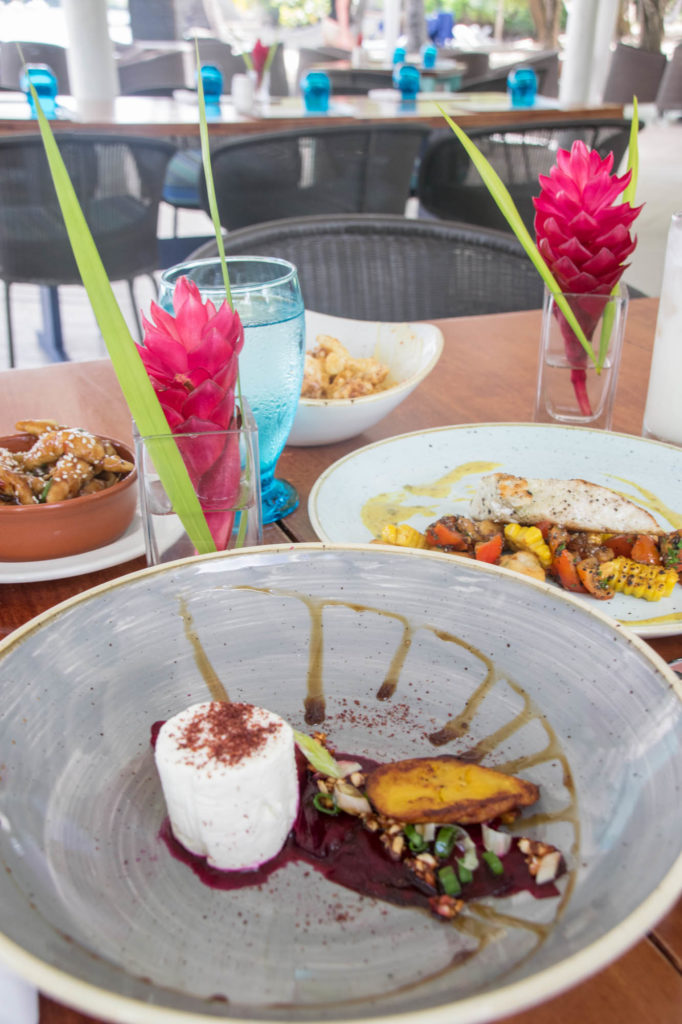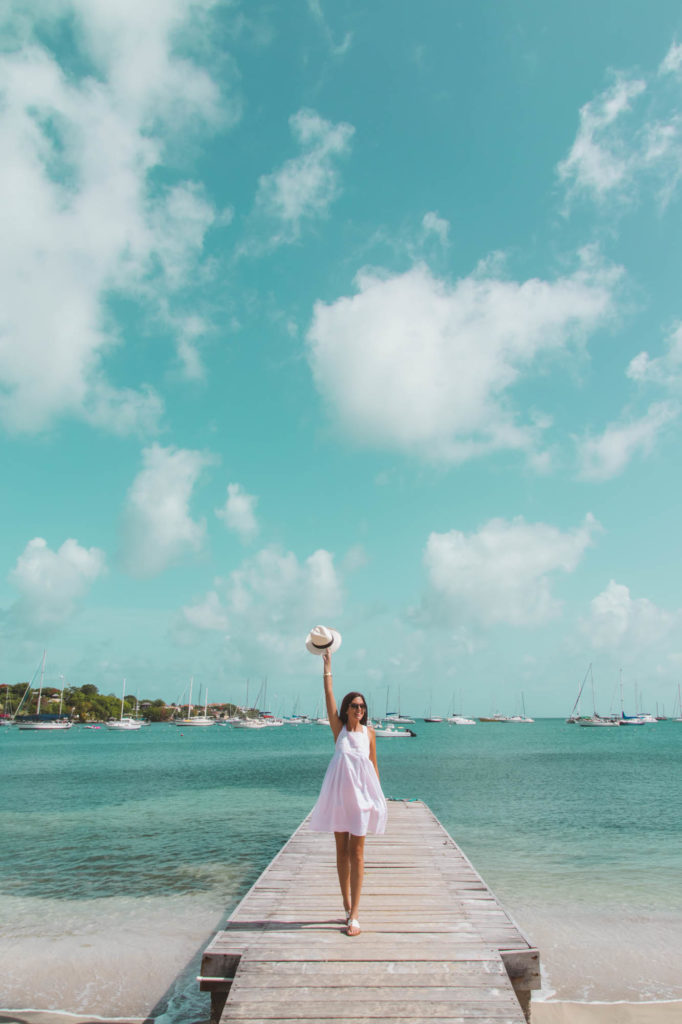 The Beach House
The Beach House Restaurant is an elegantly styled restaurant located on the private beach of Portici Bay invites you to a dining experience like no other on the island. Its rustic setting of wooden decks and white accents offer a luxury Caribbean dining experience. The fish is always fresh and the finely selected menu offers well-presented meals and an excellent wine list. The Lobster bisque and Jumbo Shrimps are divine and a must!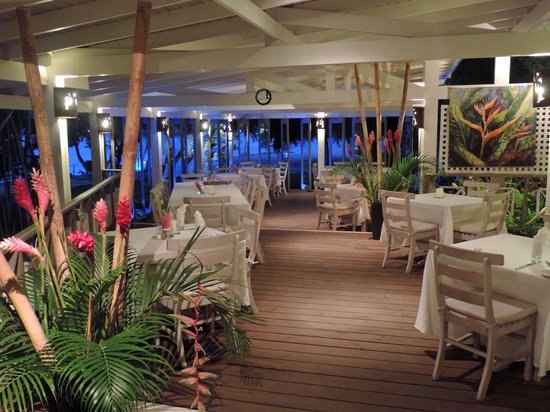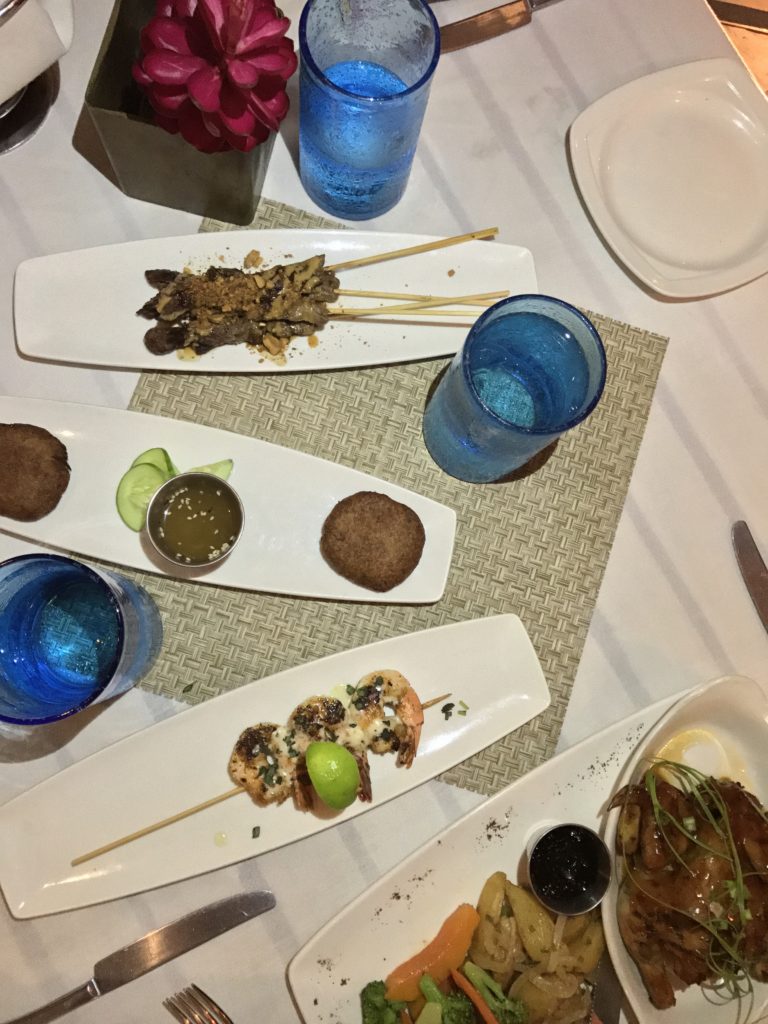 What to Do
Offshore Island Escape with Suntanner
As you board the high speed motorboat – Never Say Never owner by Suntanner Real Estate & Luxury Yacht Charters, the warm and friendly crew welcome you for the perfect day of relaxation to their deserted island off the north coast of Grenada named Sandy Island. The drive along the coastline is quite the experience as you can admire the beauty of Grenada from a different perspective. On the island, you can swim in its crystal clear blue waters, lay down under the blossoming coconut trees or even explore the mysterious pathways of this unique isle by foot. A fun and friendly boating adventure can be booked with the lovely SunTanner Charters for the perfect weekend escape.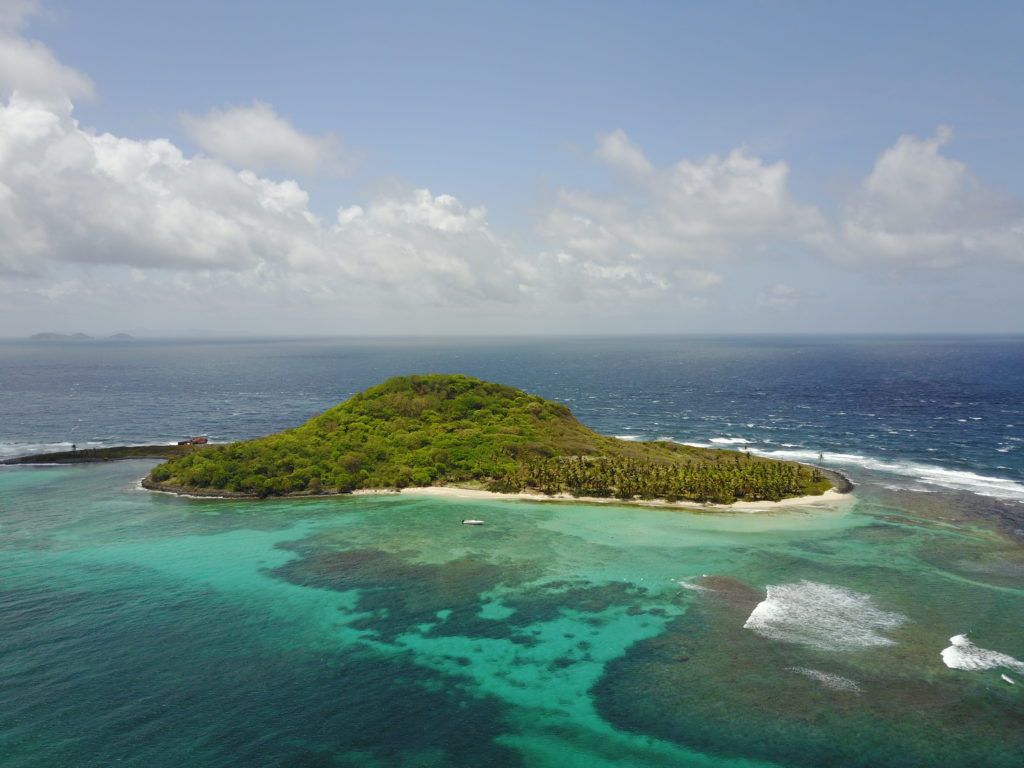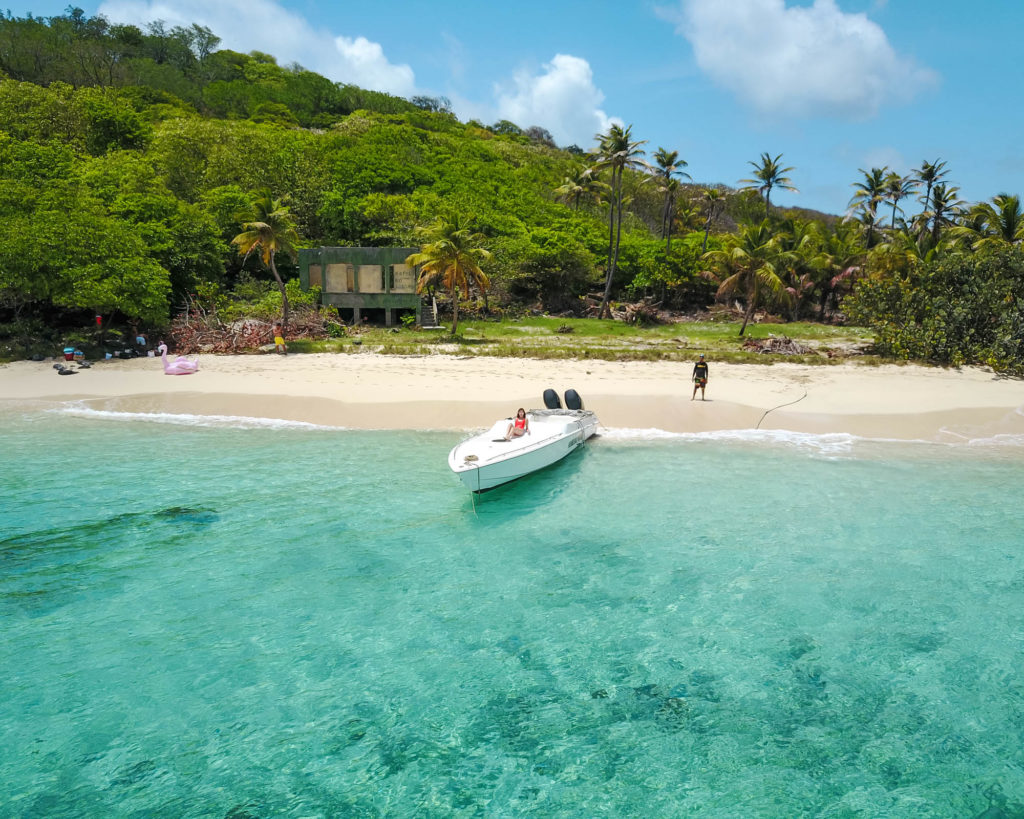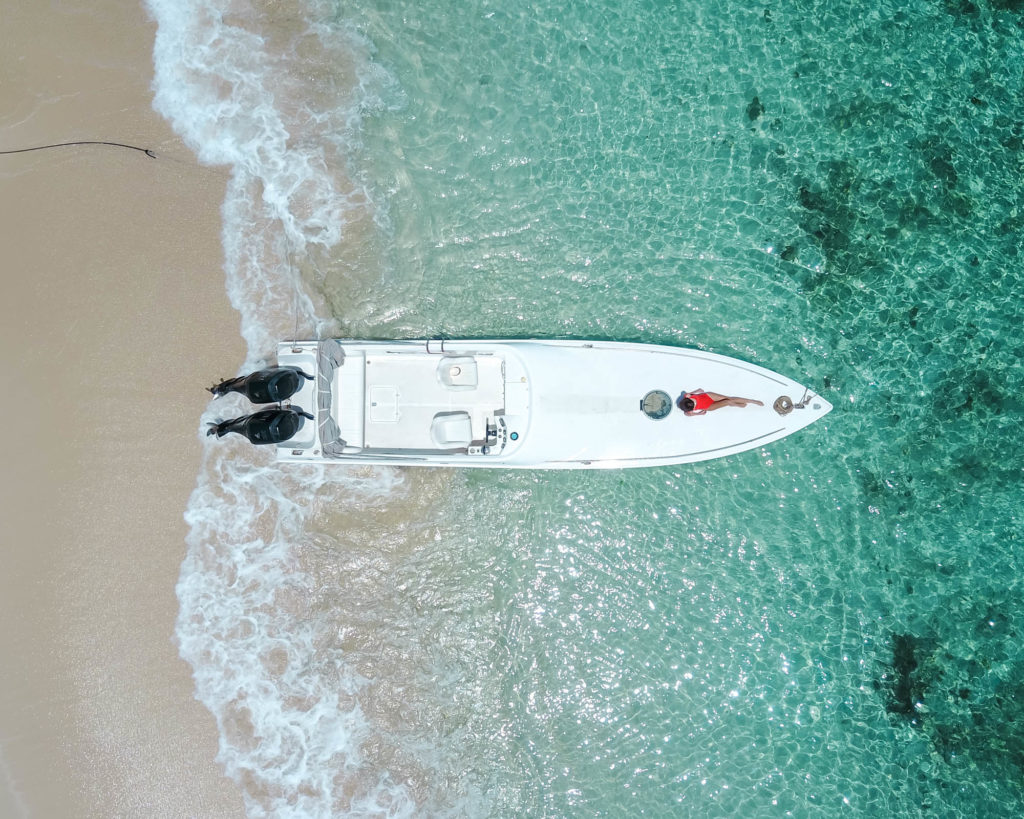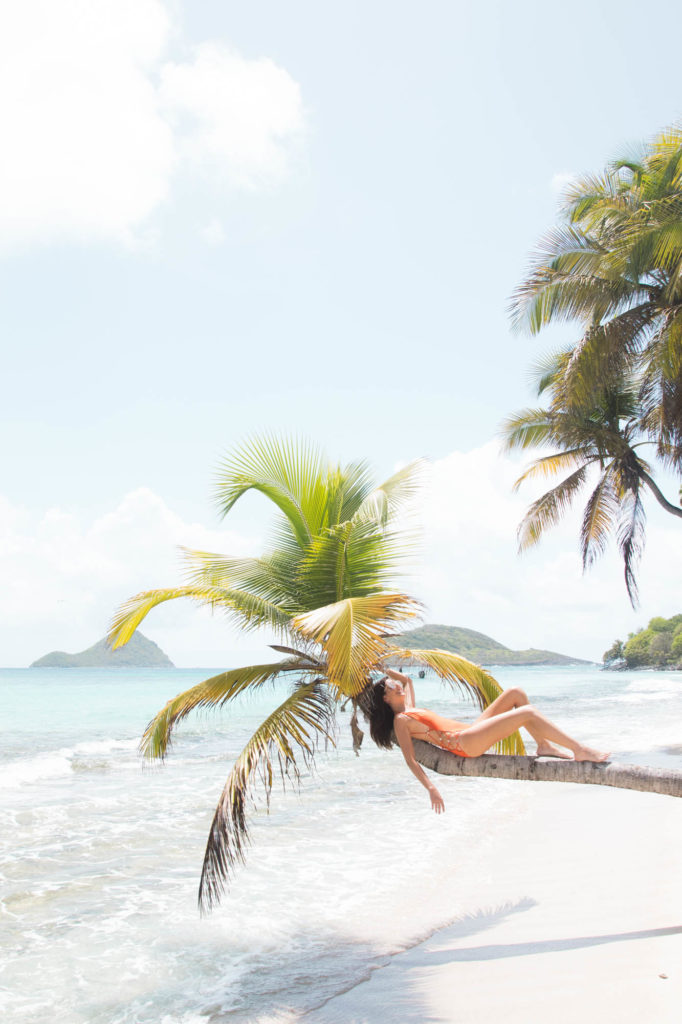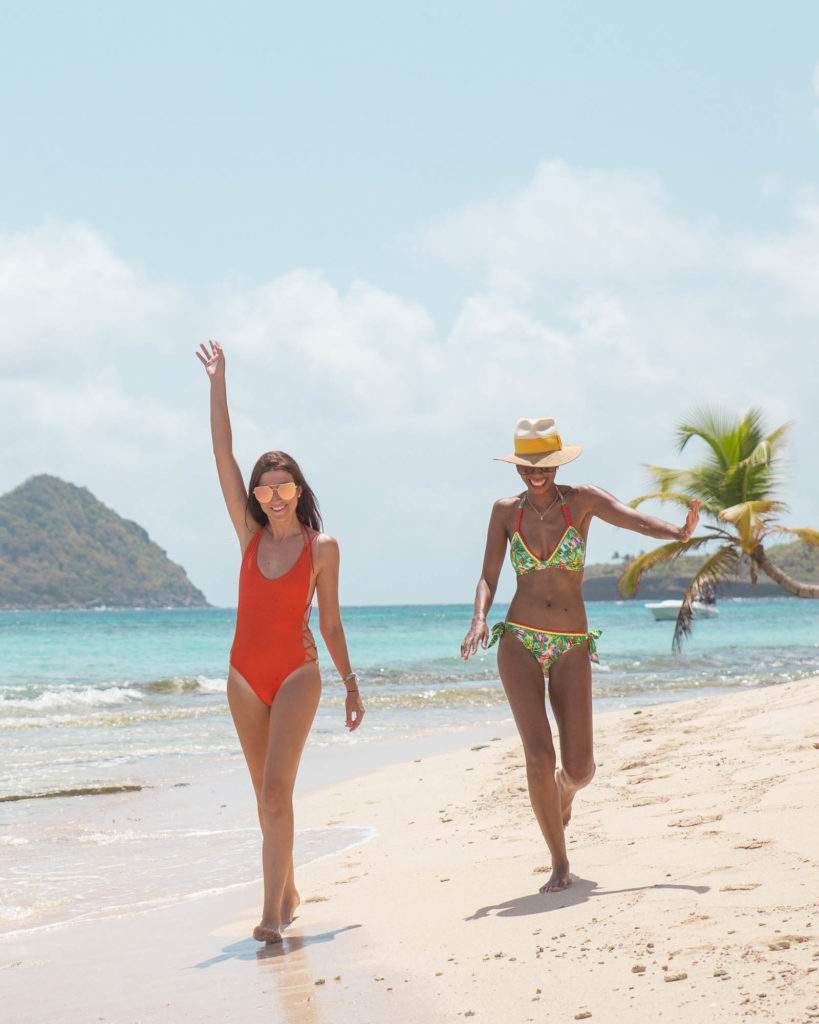 A Deserted Picnic with "I'm Local Grenada"
A brilliant and new concept in the Caribbean designed by I'm Local Grenada, goes above and beyond to provide you with a unique dining experience is the I'm Grenada Beach Picnic Package. I'm Local offers on-demand experience to tourists and locals but specializes in beach picnics, which can be booked through their website or their I'm Local App. They can pick you up or meet you at your favourite beach and provide a laid back island life setting with colourful beach chairs, a picnic blanket, mini complemented with funky plates and glasses. You can even design your own picnic menu as well as organize a romantic dinner for two with flowers!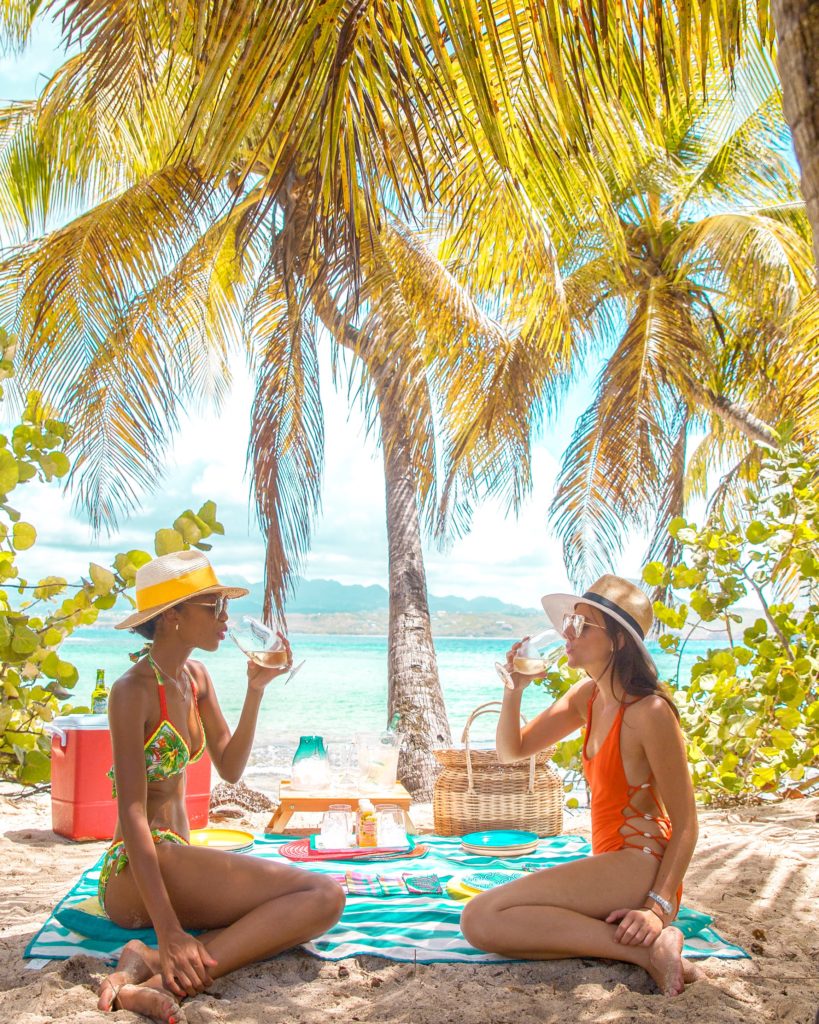 Grand Anse Beach
Grand Anse Beach is my favourite beach in the entire world. It has everything you could desire from its white sandy shores, clear and cool waters and tall palm trees all around. This long stretch of soft sand is ideal for long walks to admire the countless wonderfully designed hotels land beach bars lining the shoreline. Great for watersports, sipping on rum punches with a hint of nutmeg or finding that quiet and shady spot for a romantic getaway. One cannot visit the isle of spice without heading to this wonderful beach.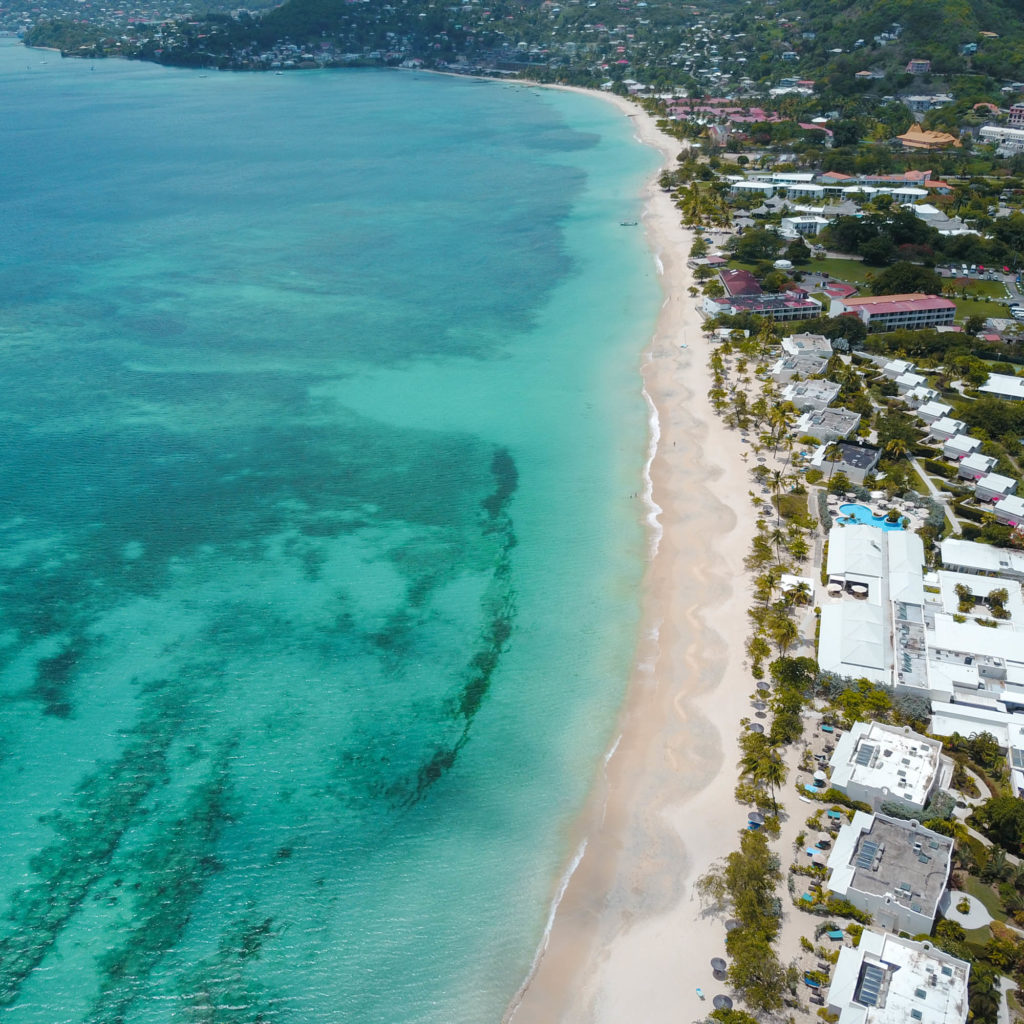 Where to Dress
Nutmeg Design Company 
The colourful and authentic Caribbean adapted patterns designed by the talented Jessie-Ann Jessamy for the Nutmeg Design Company, reveal a brand that is so distinct to Grenada focusing on one of the nation's icon ie. the nutmeg. The patterns are inspired by the picturesque backdrop of lush mountains and turquoise waters and rich heritage that defined the enchanting Isle of Spice. Jessie draws and screen prints each pattern which is molded into a fabulous design whether a dress, cover-up, hand bag or even pillow. The island life vibe encapsulates you when you get your hands on one of her pieces!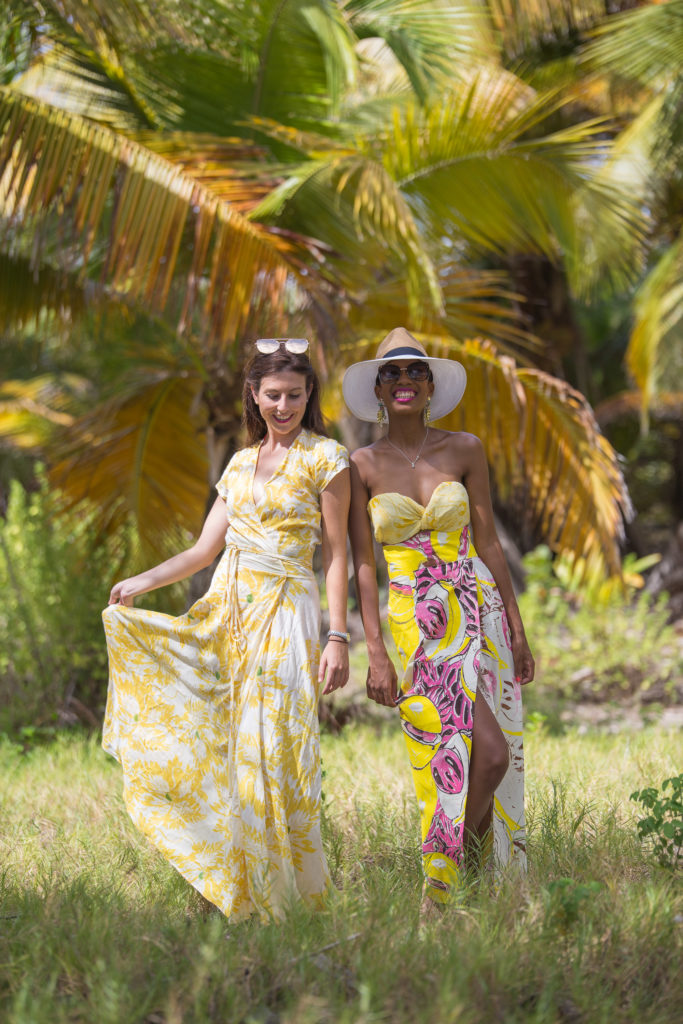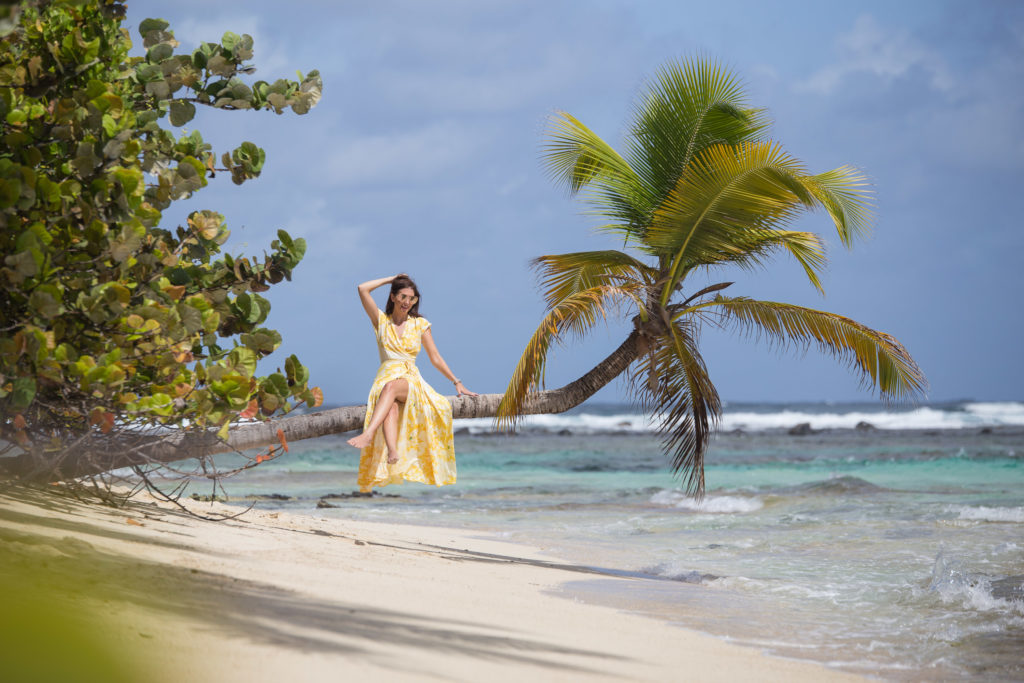 Please follow and like us: