Rio de Janeiro in 3 Days
Visiting Rio in only 3 days is quite the tight squeeze, but on my recent trip to Brazil, that is all the days I had set for Rio, based on my fab yet intense Brazilian itinerary. I suggest at least 5 days to really enjoy and see all the sights! However if you only have a short stint in Rio, here is a quick guide to make sure you get in the best activities and must-dos!
Day 1
Jardim Botânico – Botanical Gardens
Known as one of loveliest tropical gardens in the world, this park is situated right in the middle of the city. We caught a bus to the Botanical Gardens, got off a tad bit too early but enjoyed the stroll to the grand entrance of the park. We grabbed a map and made our way through the lush gardens where we eventually stumbled upon a striking pond full of massive lily pads and of course the famous walkway of magnificent palm trees. Taking photos around lunch time is quite the difficult task, as the park is busy busy -even on a Monday, so try and make it as early as you can. This amazing walkway leads to the park's superb fountain, where we came across little monkeys that my friends were totally obsessed with. After about the 50th photo op, I had to put a stop to it and move on, but they are very adorable! Make sure and pack water bottles as it can get quite hot! Even though I took hundreds of photos, I made sure to spend a few minutes on one of the park benches and admire the nature. The beauty around is unreal and you may not see a park like this again so take it in! More information click here.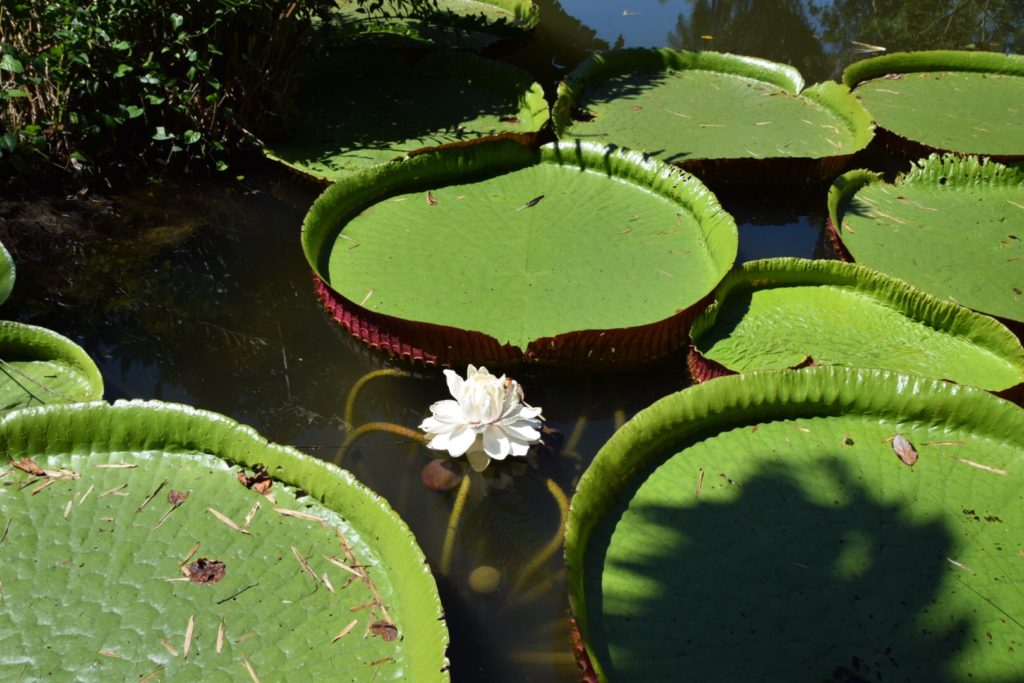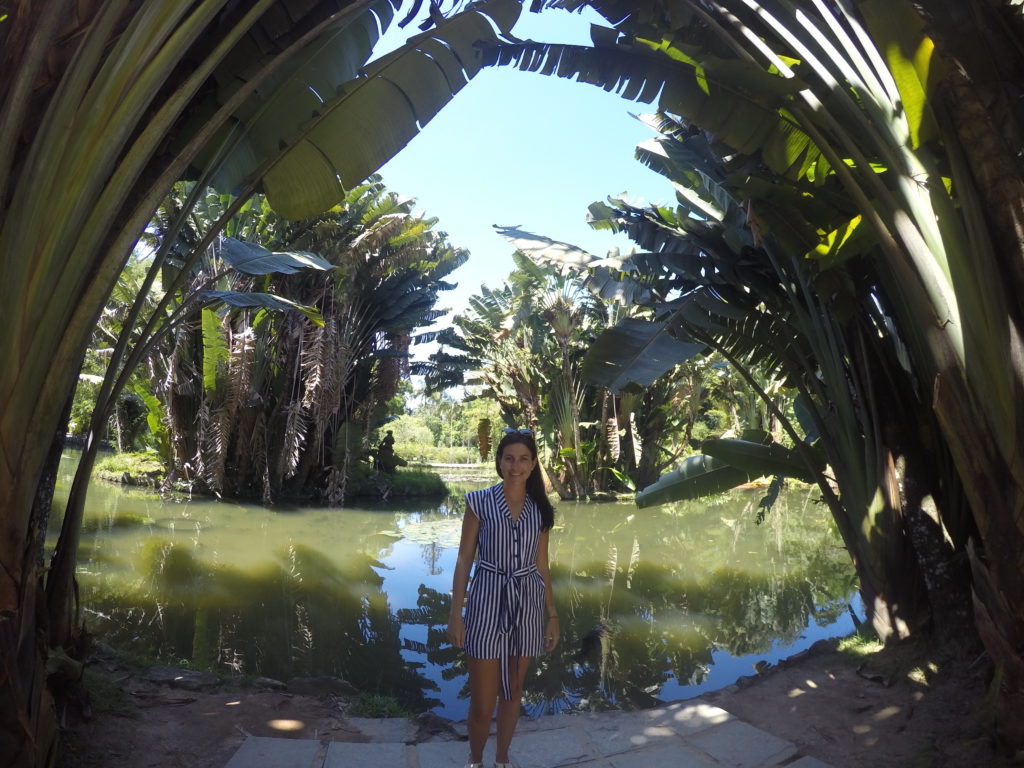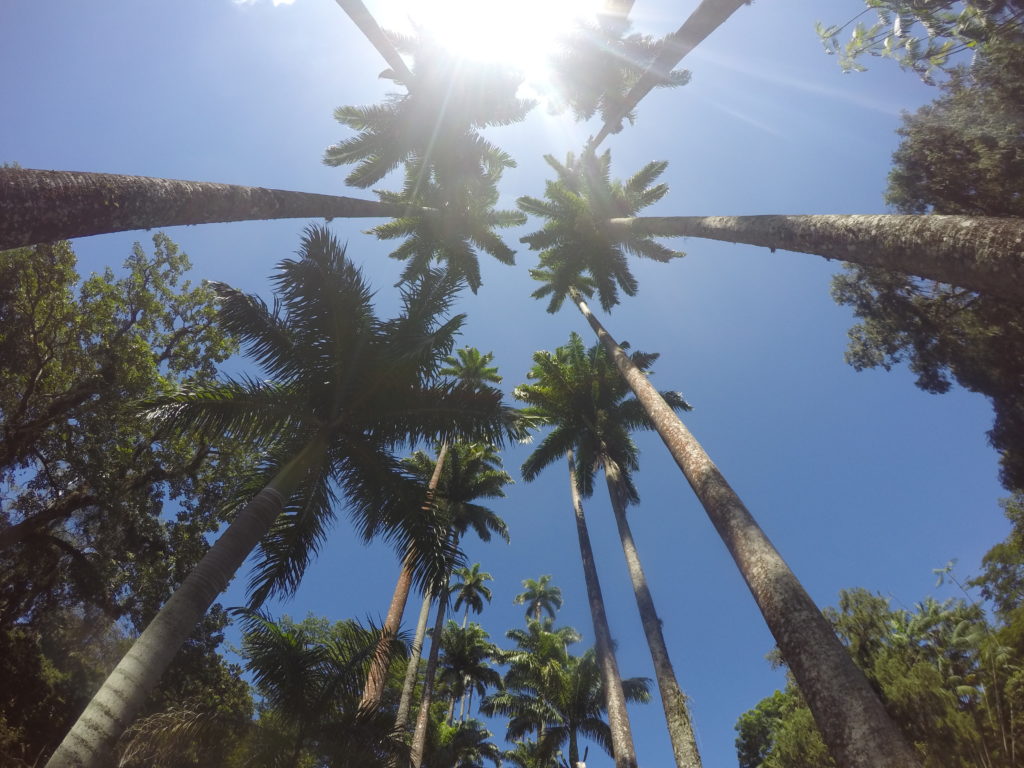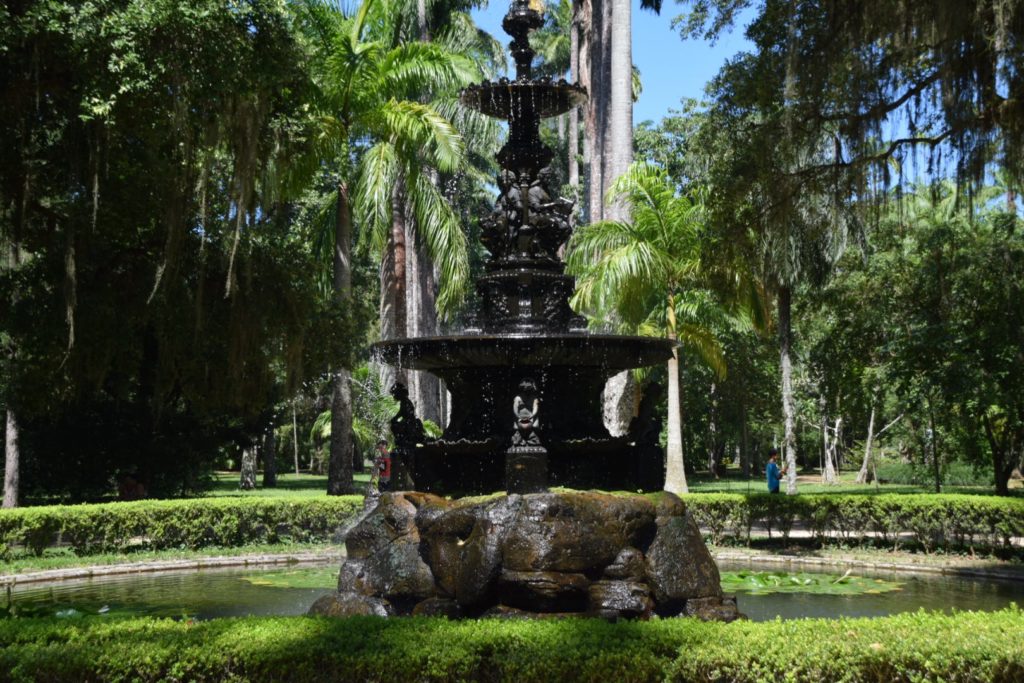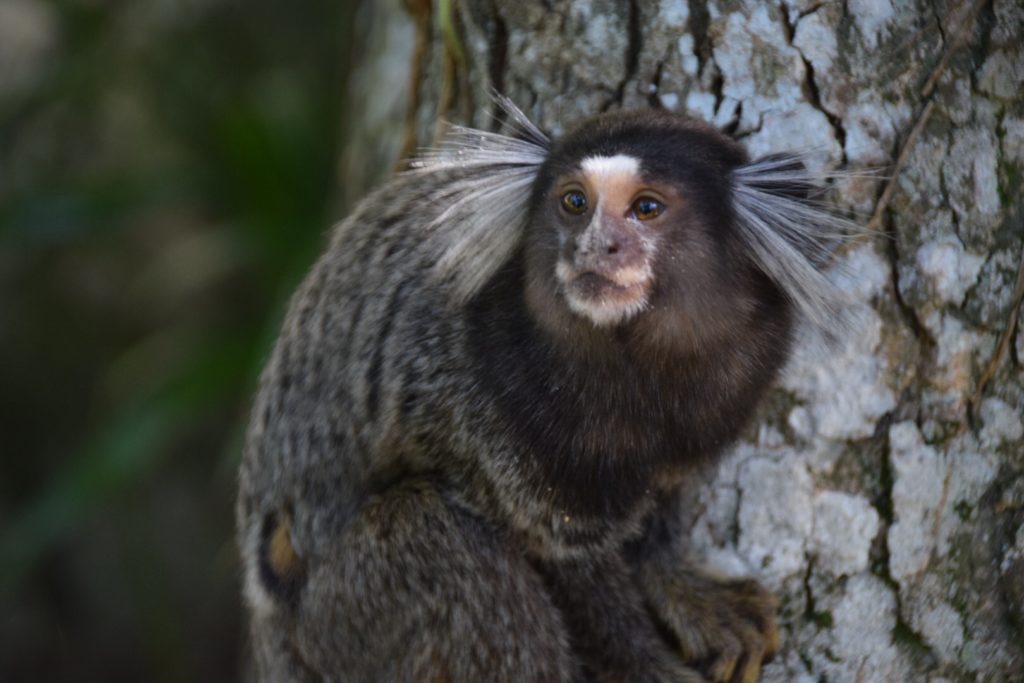 Parque Lage
As you exit the Botanical Gardens, you can walk a few blocks north along the main street to a venue called Parque Lage, where you will find another small yet beautiful park looking out onto the Corcovado. Making your way through the park, you will discover a quaint and well-kept colonial building. As you climb the stairs, you will come across one of the chic-est cafés in Rio called Plage cafe. The bohemian vibe of this café and art school allows artists to freely roam the grounds and express their views on beautifully painted canvases spread out across the ground floor of this open air café. A wide selection of lunch items can be uncovered on their menu with a relaxed and friendly staff. Sit back, enjoy you meal and embrace the café's scenery.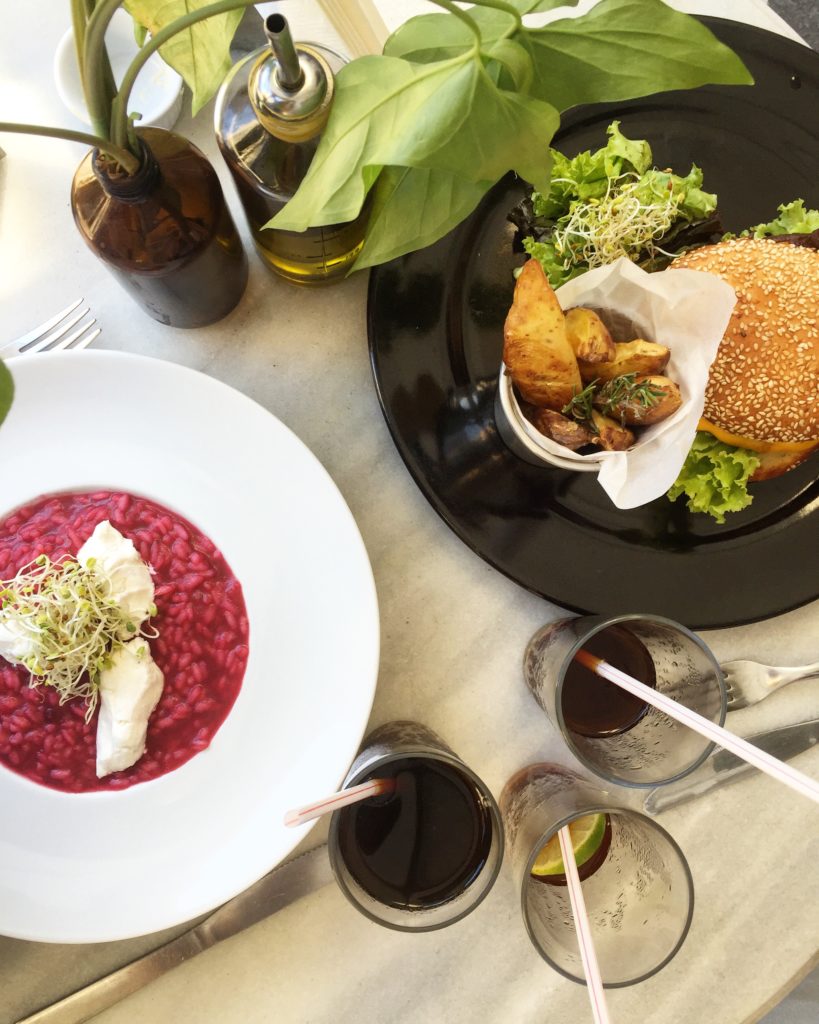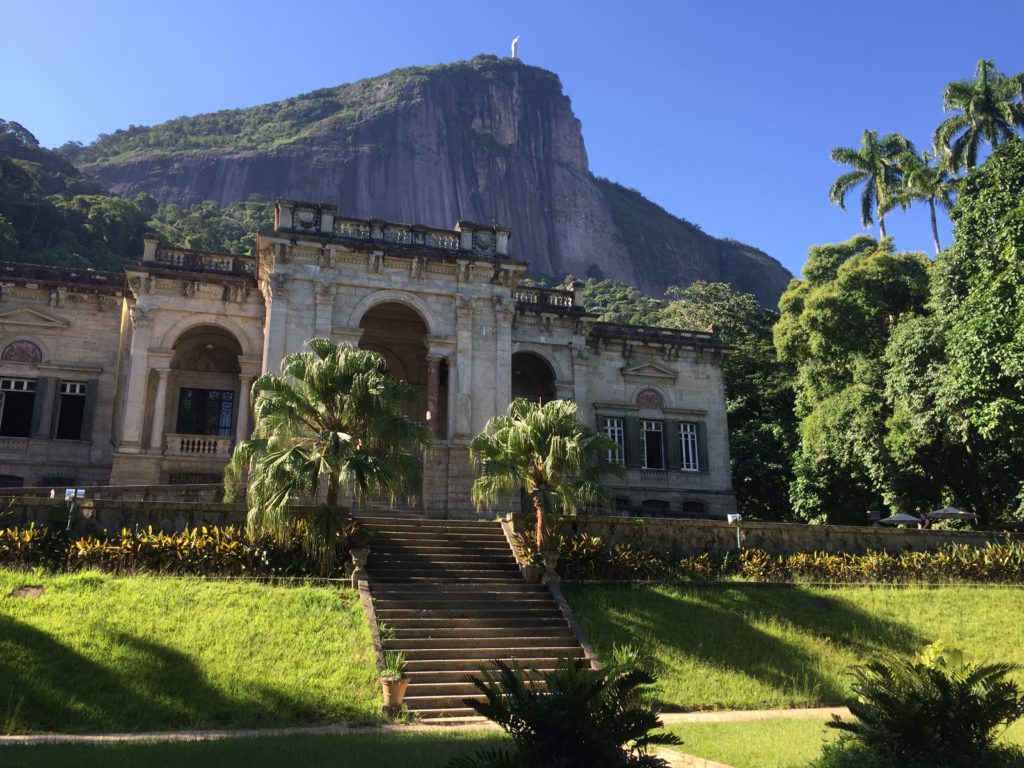 Day 2
Corcovado – Cristo Redentor – Christ the Redeemer
We unfortunately did not book the train in advance and decided to take a very long bus ride to the entrance at Cosme Velho train station to catch the train, only to find out that the train was full for the next 4 hours. So we decided to trust the advice of the locals/ tourism officials around us and ended up booking a mini bus to take us up to the Cristo Redento statue. I highly do not recommend this option! 3 mini buses and 1.5 hours of lines later we finally arrived at the statue! Partially drenched in sweat with leg cramps. The area surrounding the statue was absolutely packed with tourists- trying to capture that special yet unique photo – this proved to be the impossible for us that day. So we spent a total of 15 minutes at the statue but after the trek and the endless heat from the blazing sun, we could not handle a minute more. It is an amazing sight and views of the city from the statue are breathtaking. Key tips – for a crowd free and care free experience – go early and book the train here!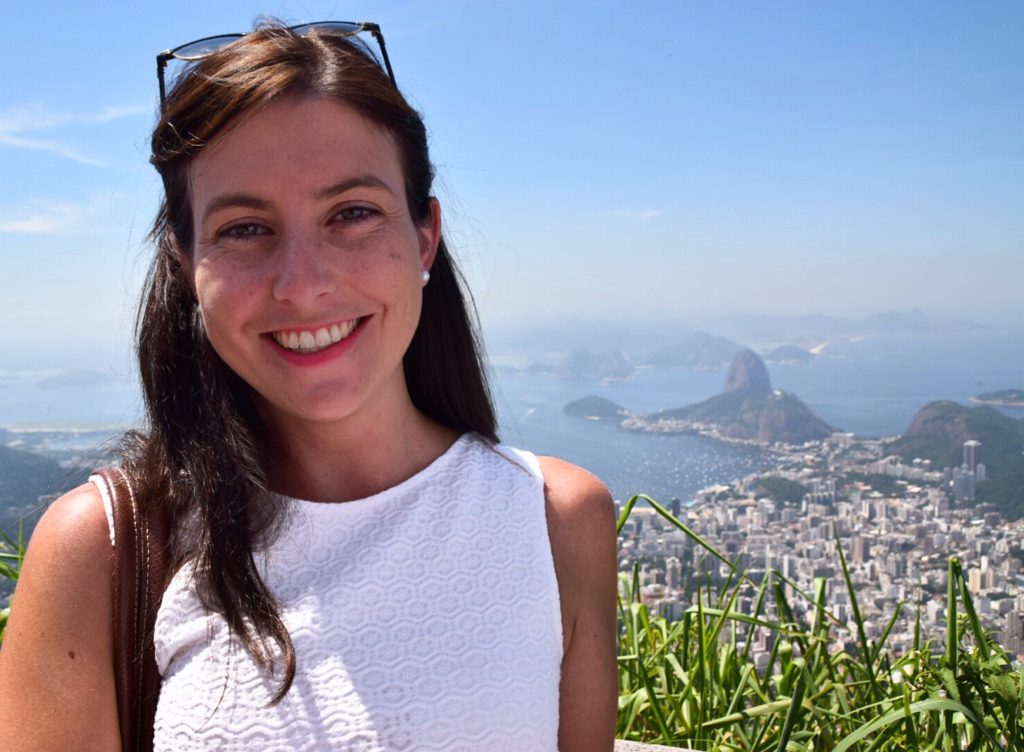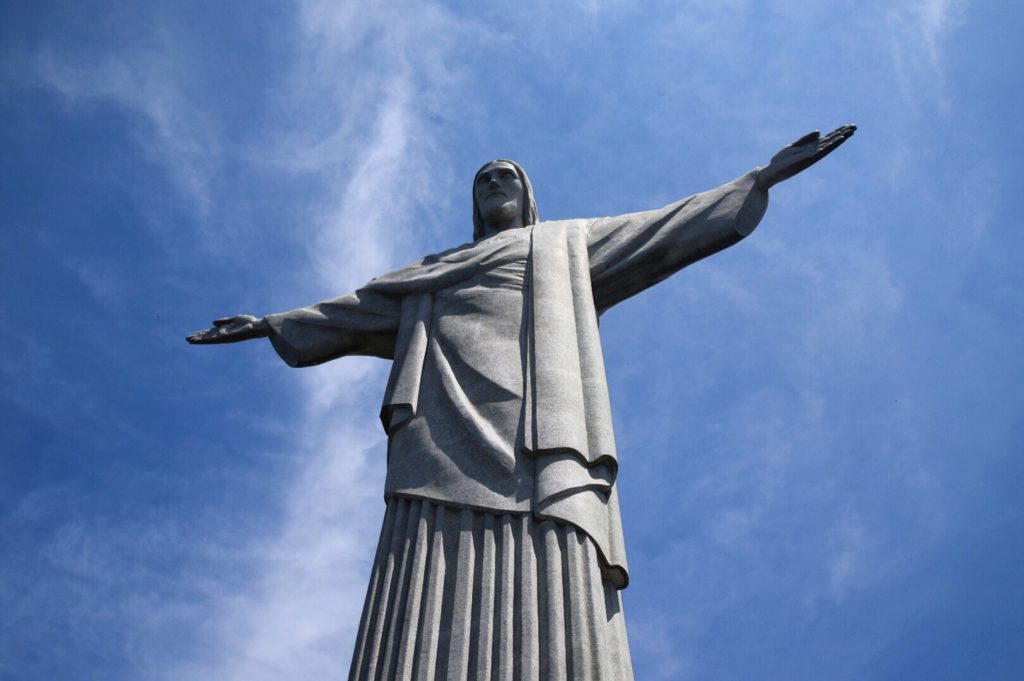 Sugar Loaf Mountain or de Pão de Açúcar
After an intense but once in a lifetime morning visit to the Cristo Redentor Statue, we headed over to the Sugar Loaf Mountain for some more unforgettable sightseeing. We arrived at the cable car station just
before sunset and luckily there was barely a soul in the line to buy tickets. Except we randomly bounced up one of our Trini friends from back home whom was visiting Rio at the same time! I am actually insanely afraid of heights so I thought that I had to prepare myself for this outing. However once you start moving up the cable car, you feel at ease, especially in a packed cable car a lot of people moving around and trying to get a good view out the glass. The first hill that you will arrive at is called Urca Hill; it has lots of space to roam but the best views are at the Sugar Loaf Mountain or second hill, that you have to take a second cable car to get to. It is small space on the second hill, so make sure and get a peek near the ledge of the cable car entrance to capture a breathtaking 360 degree view of Rio de Janeiro, Guanabara Bay and the blue waters of the Atlantic Ocean. The sunset was incredible and relaxing! We were lucky enough to have sunny weather and a perfect and clear view of the city. I will definitely do this adventure again on my next visit! For more information on the Sugar Loaf Mountain click here.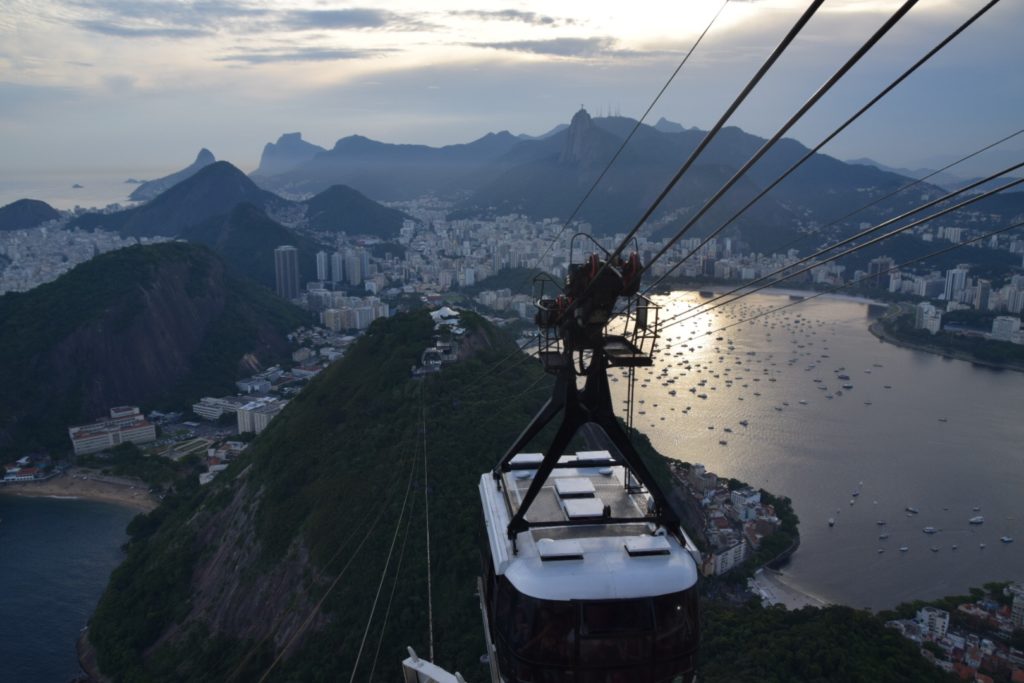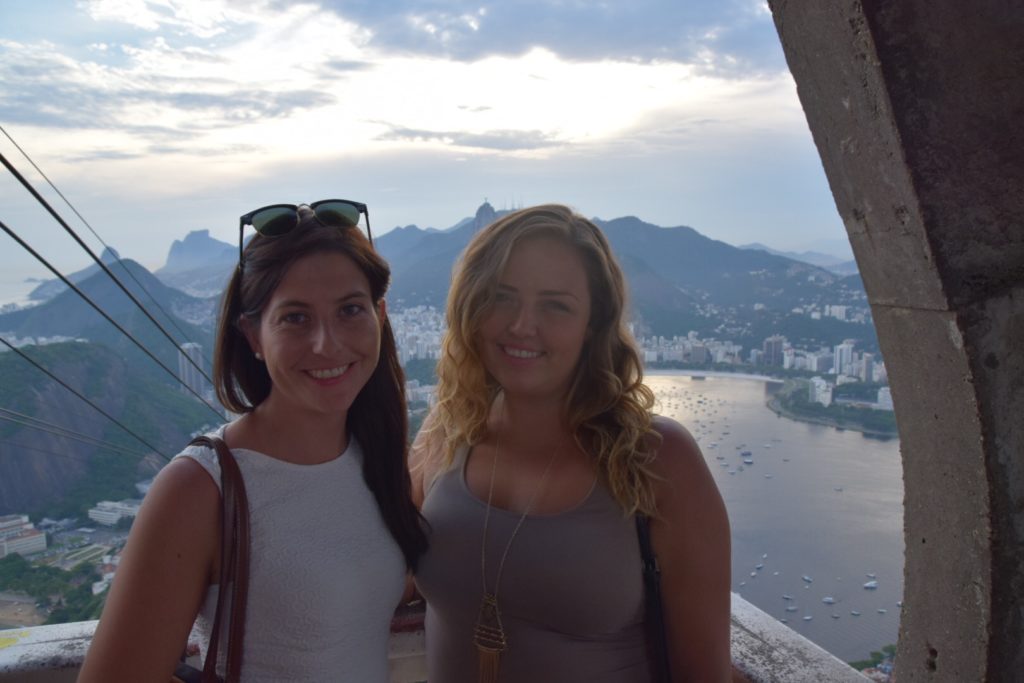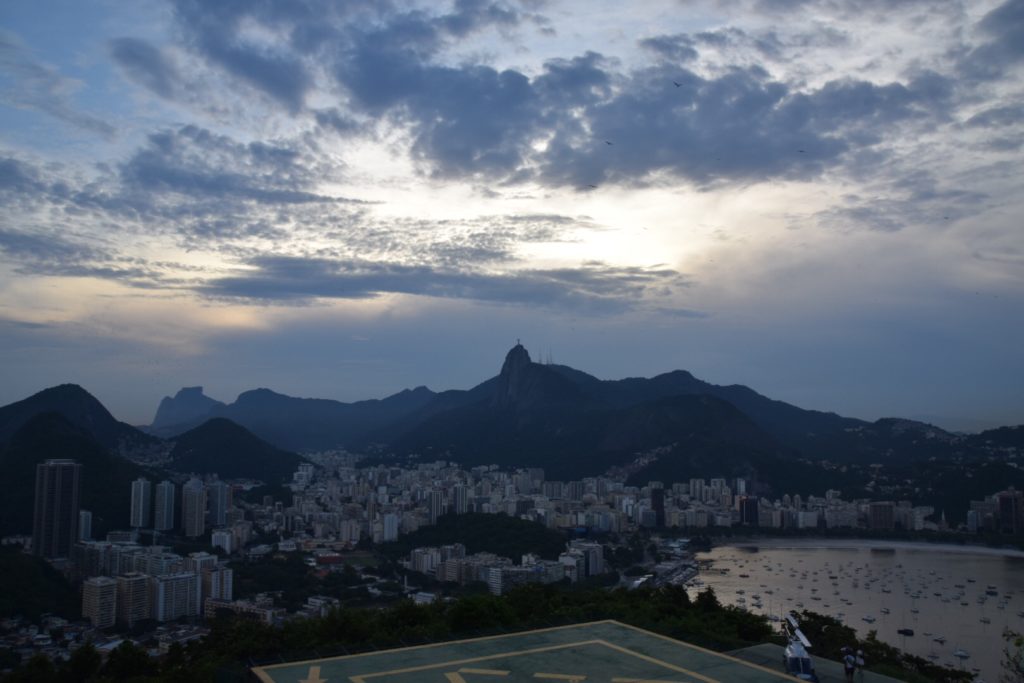 This was an intense day of sightseeing, so I would recommend spreading these activities over a two day period.
Day 3
Copacabana Fort
One morning was dedicated to having brunch at a lovely restaurant located inside the Copacabana Fort, which is situated between the neighbourhoods of Ipanema and Copacabana. You have to pay a small fee to enter the fort, but as you make you way along the cobble stone road, you will find this chic restaurant called Confeitaria Colombo. It served a delicious breakfast; I had ordered the full breakfast package which I was unable to finish and thoroughly loved. The views from the restaurant are spectacular as you have an amazing view of the Copacabana beach while sitting along the water.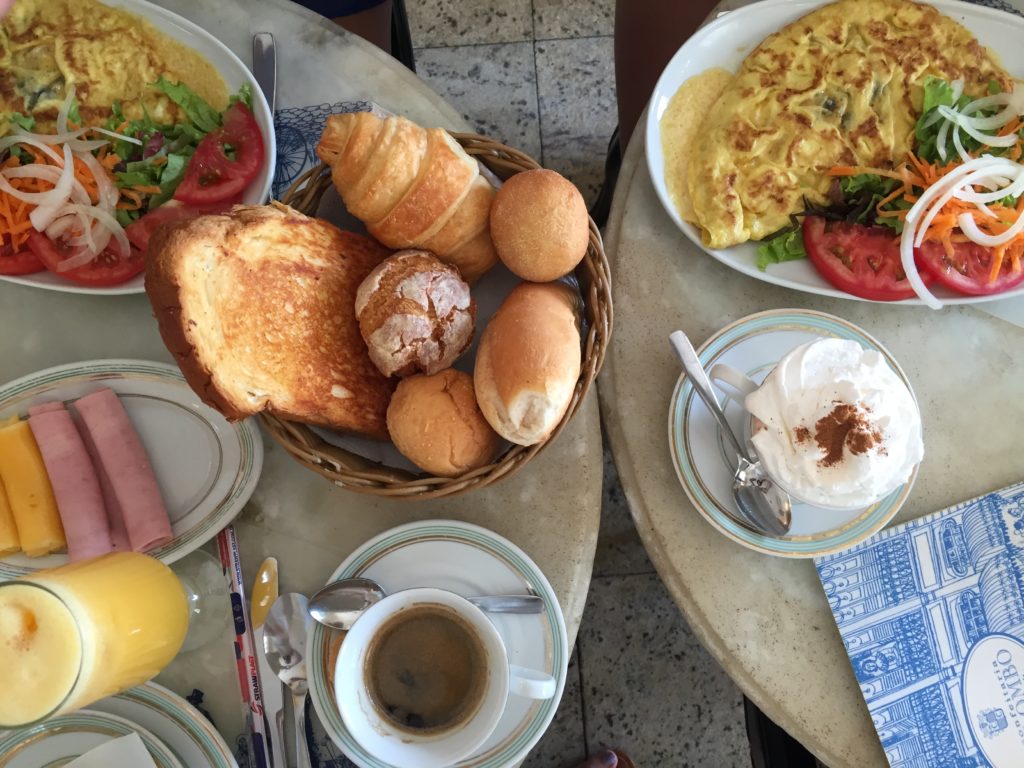 Lounge by a Copacabana Pool
We had originally wanted to stay in a hotel along the Copacabana beach front, but we opted to stay at an amazing apartment in Ipanema (which was for sure the better option). So one afternoon, while walking along the Copacabana beach, we stumbled across one of the hotels we had done research on, Being very naughty girls, we decided to walk into the hotel as if we were guests and somehow sneaked into the elevator. Of course, we had no idea which floor the pool was on, so we literally pressed every button to every floor possible. We assumed it would be on the top floor so slightly panicked when it would not work but 2 floors down from the top floor, the doors magically opened out onto one of the most wonderful hotel pools. We bought some Caipirinhas and lounged by the pool for the afternoon.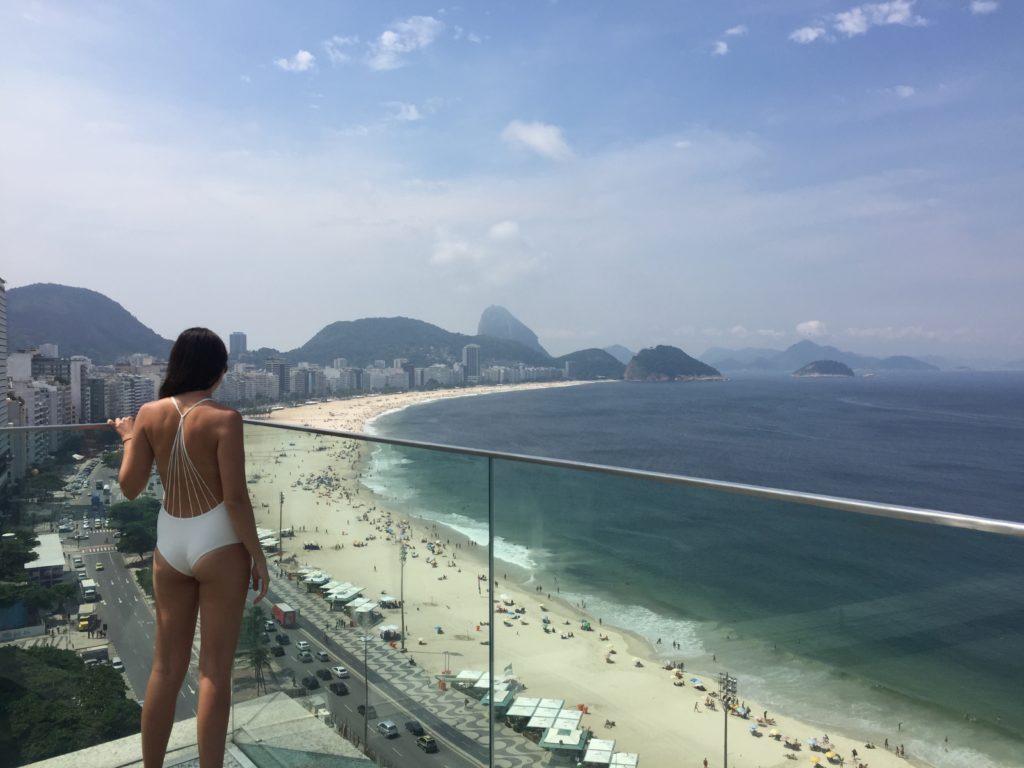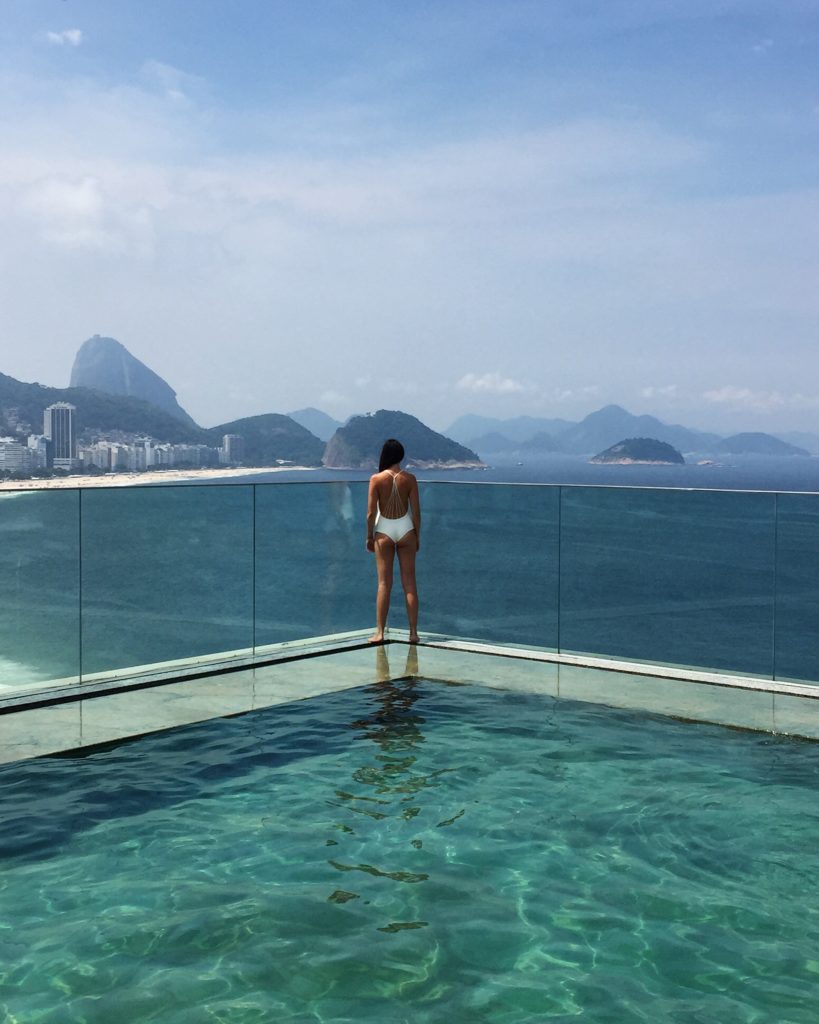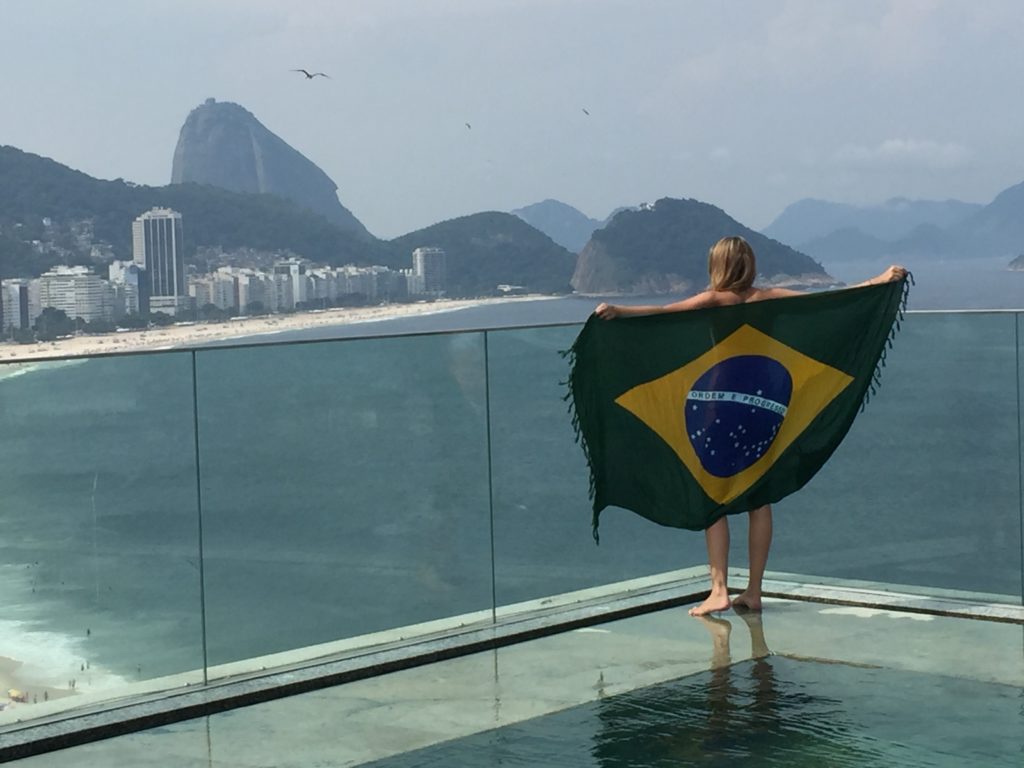 Santa Teresa
We had only visited Santa Teresa after dusk for a lovely dinner up on the hill. But I truly wished we had taken a stroll in this charming neighborhood during the afternoon or even taken a ride on the antique tram. Our taxi ride down the hill after dinner was perfectly safe until we somehow managed to freak ourselves out. After all the scary and unwanted rumours of visiting Rio, we became very wary of the city and unfortunately clouded our judgment. We has asked our driver to stop at the famous Escadaria Selaron for a quick photo op, but he told us to keep our bags close as it can be dangerous area at night. (that's what we could sort of understand from his hand gestures, given our embarrassingly low level of knowledge of Portuguese). So we quickly ran to take photos and all of sudden – what appeared to be a stranger – started asking if he could take our photo. We politely said no and hastily ran back to the taxi, only to see it completely empty. Half panicking, we turned around to find our sweet taxi driver standing behind us! He was the kind sir whom was trying us to take our photo. We apologized profusely and made sure to give him an extra tip! Tip – Be aware but be kind!
Nightlife
We visited Rio Scenarium in Lapa on our last night after dining at Aprazivel restaurant in Santa Teresa. It was a Wednesday so not the most happening night was still so much fun! We danced to the local music and admired the professional samba dancers glide across the dance floor. We also sat next to some Argentinian celebrities who also seemed to be doing the same trip as us as we saw them a few days later in Buzios. Locals and tourist alike visit this club and hopefully next time we will be back on during the weekend!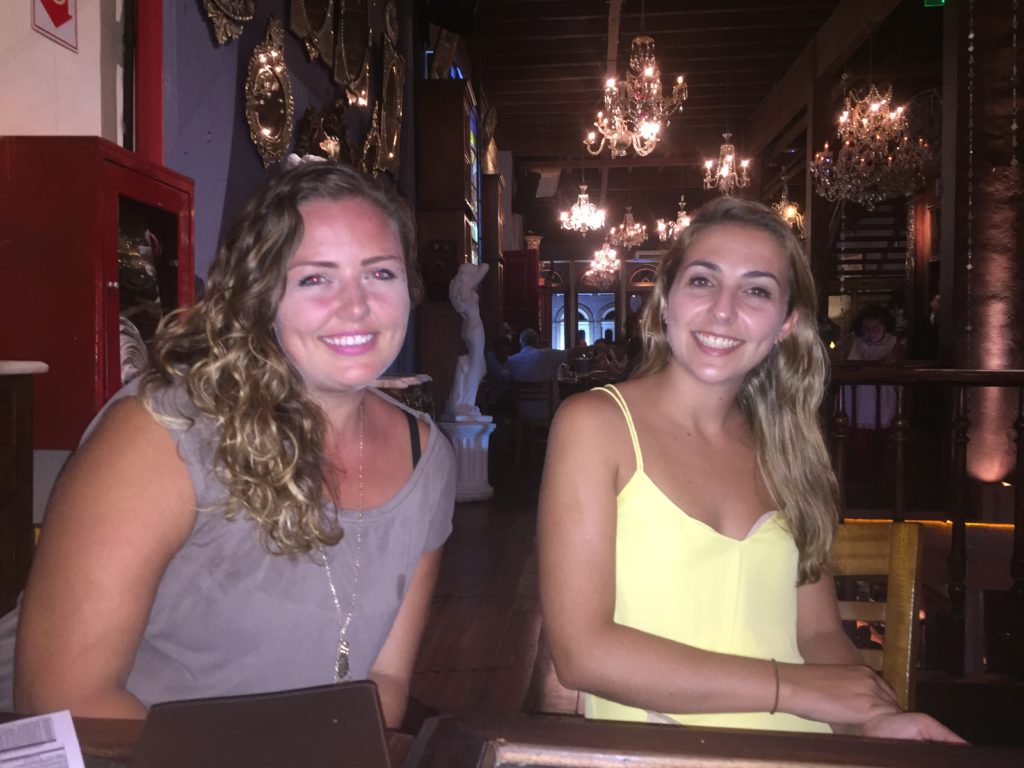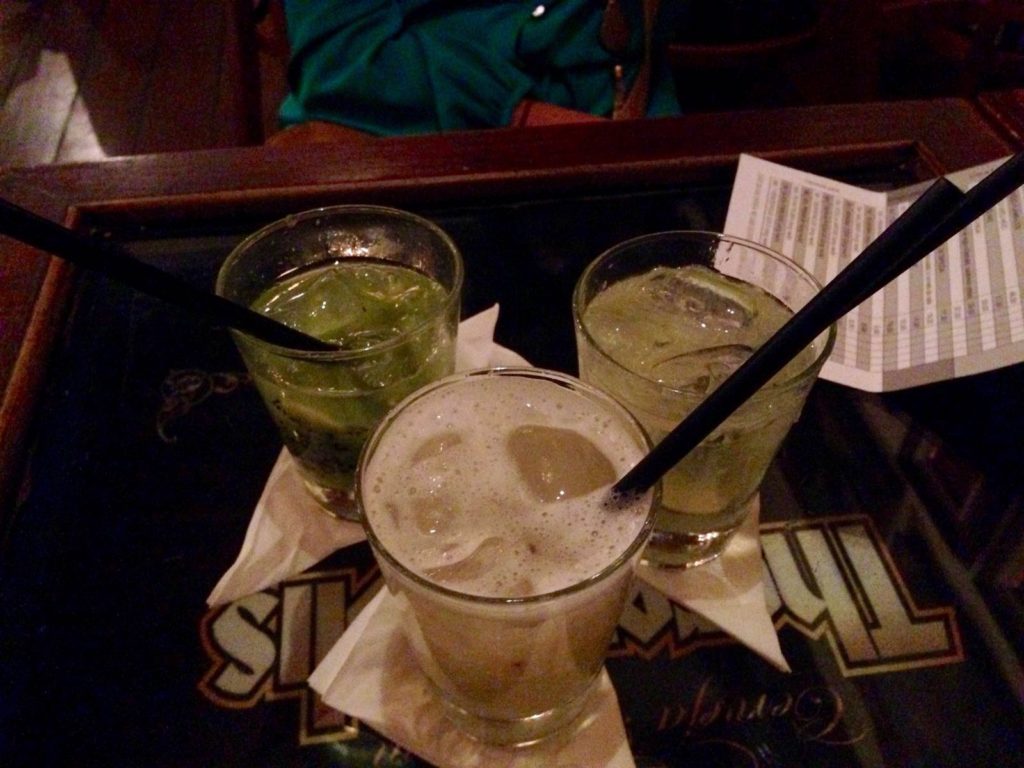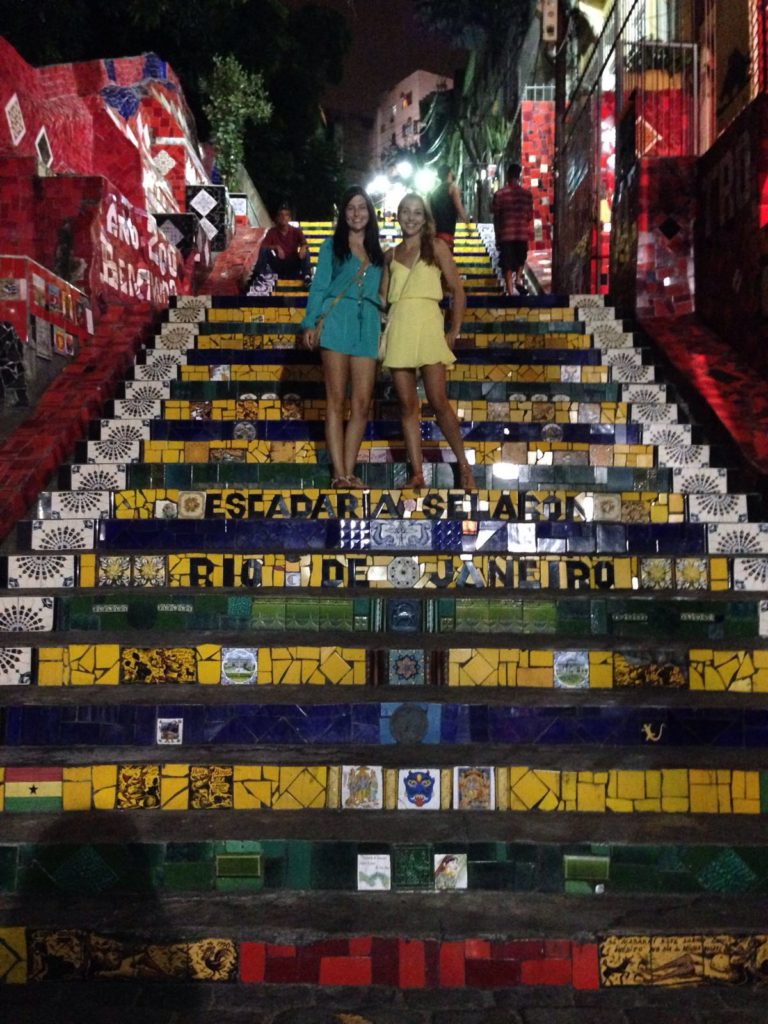 Where to Stay?
We booked an apartment on airbnb in Ipanema, even though we had originally wanted to stay in a fancy hotel in Copacabana. Not only was this best option, as we had a phenomenal view of the Morro Dois Irmaos or Two brothers mountains but we were in a totally safe area with lots of restaurants and bars around. We also had an amazing and helpful host. Philippe! This is actually also the name of my father, my boyfriend, two of my uncles, the name of our driver in Rio and of course our close friend we had met up with in Rio and his new friend he met the week before. Oh how my life is surrounded by Phils! J We also randomly booked our apartment on the same street as a friend of my sisters whom was very generous and showed us around one night where we came across a trendy local restaurant that I mention below!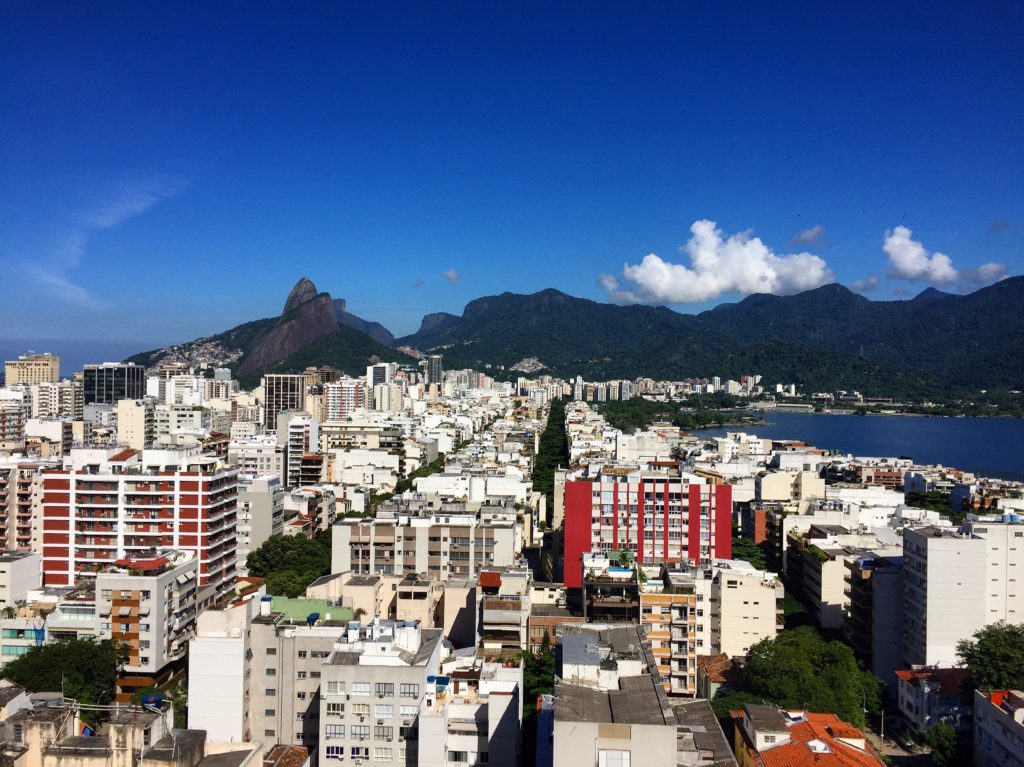 Where to eat?
Breakfast – Cafeina (located in Ipanema for amazing acai bowls), Confeitaria Colombo (located at the Copacabana fort for a brunch with a view)
Lunch – Plage cafe (located near to the Botanical gardens with great views of the Christ redeemer and relaxing atmosphere in nature), Aprazivel (located in Santa Teresa for delicious food and amazing views of the city)
Dinner – Fogo de Chao (all you can eat Brazilian steak house in Botafogo), Esquina 111 (trendy local bar with food in Ipanema)
Brazil travel Tips
1 – Caipirinhas, which are Brazil's national cocktail made from cachaça, come in a number of flavours – not just your typical lime. You can get kiwi, strawberry, pineapple, passionfruit and many more!
2 – In the airport, check on your gate number as often as you can (even up to 10 mins before the gate opens) as the gate number changes constantly and I mean constantly! It switched 3 times in one hour for us in Sao Paulo!
3- Taxis – use registered taxis – app EasyTaxi – as unfortunately we got ripped off by a gentleman who seemed pretty nice and helpful but charged us twice as much as he originally stated.
4 – Buses – get familiar fast with the bus system. Saves you tons of money and easy to use once you get it! More information click here.
5- For the Christ the Redeemer Trip, book the train here
6 – Be wary of ATMs as I had quite a lot of money stolen on my trip so try to take out as much cash or USD before your trip.
7 – Local Brazilian airline is convenient and reliable GOL airlines. Direct flights using GOL from Tobago to Sao Paulo.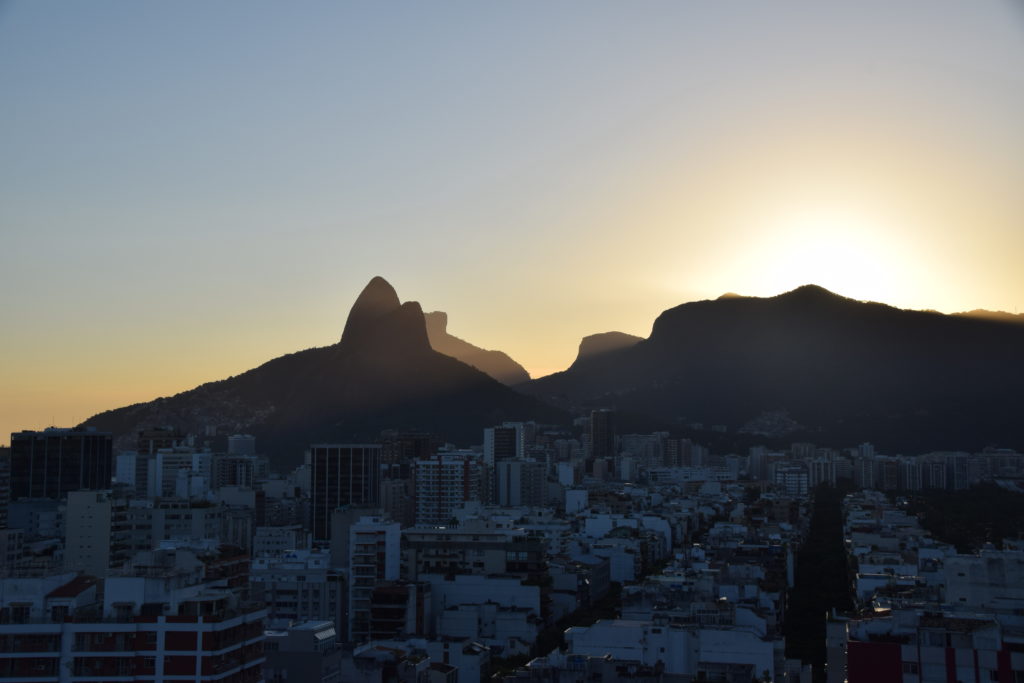 Please follow and like us: